National Weather Service addresses Trump's Dorian claim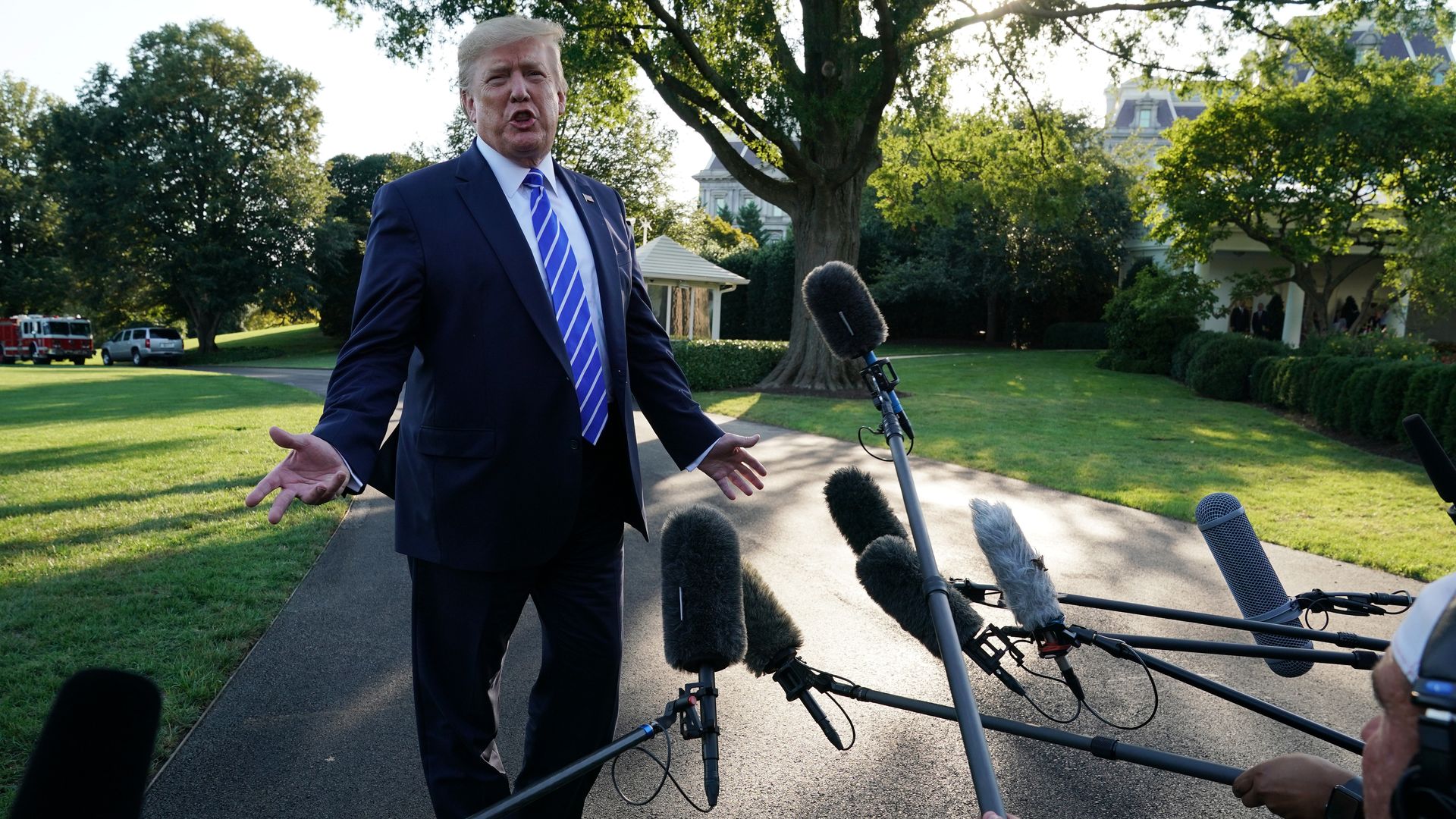 The National Weather Service issued a tweet Sunday to stress that Hurricane Dorian will have no impact on Alabama after President Trump claimed that the state would be affected by the category 5 storm.
The big picture: The NWS clarified in another tweet that scattered showers and storms expected across central Alabama on Sunday were not associated with Dorian.
Trump tweeted earlier Sunday, "In addition to Florida — South Carolina, North Carolina, Georgia, and Alabama, will most likely be hit (much) harder than anticipated." He also told reporters Sunday that Dorian "may get a little piece of" Alabama.
The president later criticized an ABC News journalist on Twitter after he and other journalists reported that his Alabama statement was incorrect, as he clarified his Sunday comments.
"I suggested yesterday at FEMA that, along with Florida, Georgia, South Carolina and North Carolina, even Alabama could possibly come into play, which WAS true. They made a big deal about this when in fact, under certain original scenarios, it was in fact correct that Alabama could have received some 'hurt.' Always good to be prepared! But the Fake News is only interested in demeaning and belittling. Didn't play my whole sentence or statement. Bad people!"
— Trump's tweet clarifying his comments
Go deeper: Mandatory Dorian evacuations in Florida, South Carolina and Georgia
Go deeper