Updated Sep 2, 2019 -

World
Hong Kong official makes "elements of terror" claim amid city-wide strikes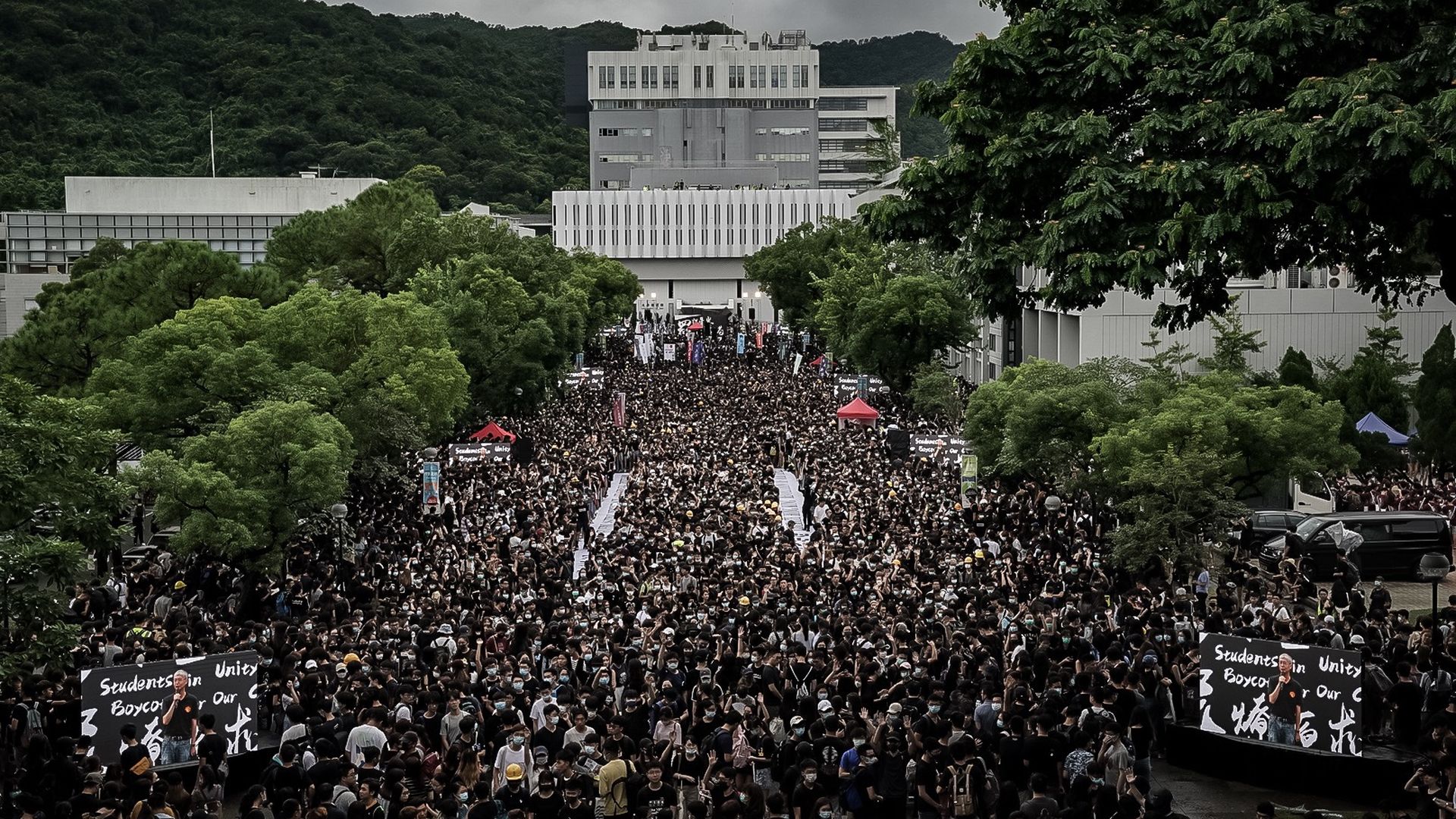 A senior Hong Kong official claimed "elements of terror" had been seen among pro-democracy protesters, as thousands of high school students joined workers in a city-wide strike amid tight security Monday, the New York Times reports.
Why it matters: Per the NYT, the comments by John Lee, Hong Kong's secretary for security, mark the first time a territory official has used rhetoric akin to China's propaganda machine — which has compared the protesters to terrorists on several occasions. Hong Kongers have enjoyed a high degree of autonomy since the former British colony was returned to China in 1997, and protesters are concerned there may be a crackdown by Chinese authorities.
The extent of violence, danger and destruction have reached very serious conditions. Radical people have escalated their violent and illegal acts, showing elements of terror."
— John Lee, Hong Kong's secretary for security, on the weekend's protests
The big picture: Lee made the comments in reference to the weekend demonstrations that were punctuated by running battles between police and activists, according to the NYT, which notes riot police were assembling around schools and across Hong Kong's subway system as thousands took part in the Hong Kong strikes.
Hong Kong high school students were joining the strikes on their first day back to school, AP reports.
Strikers gathered at the Chinese University of Hong Kong and 2 public spaces in the city's central business district, per AP.
Many students wore gas masks, as they joined hands in human chains and chanted protest slogans before the start of school in the anti-government protest, according to the Times.
Hong Kong strikes: In photos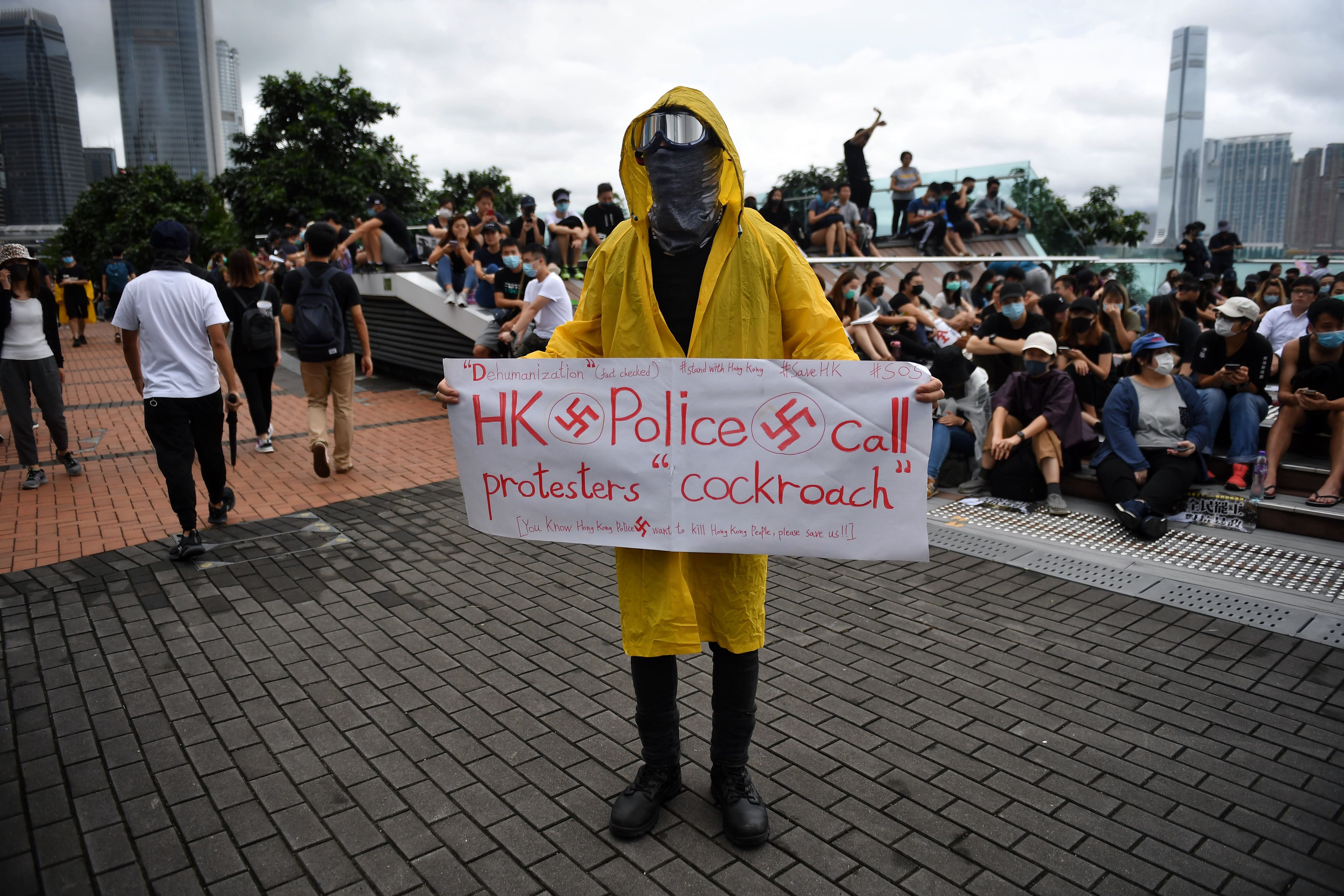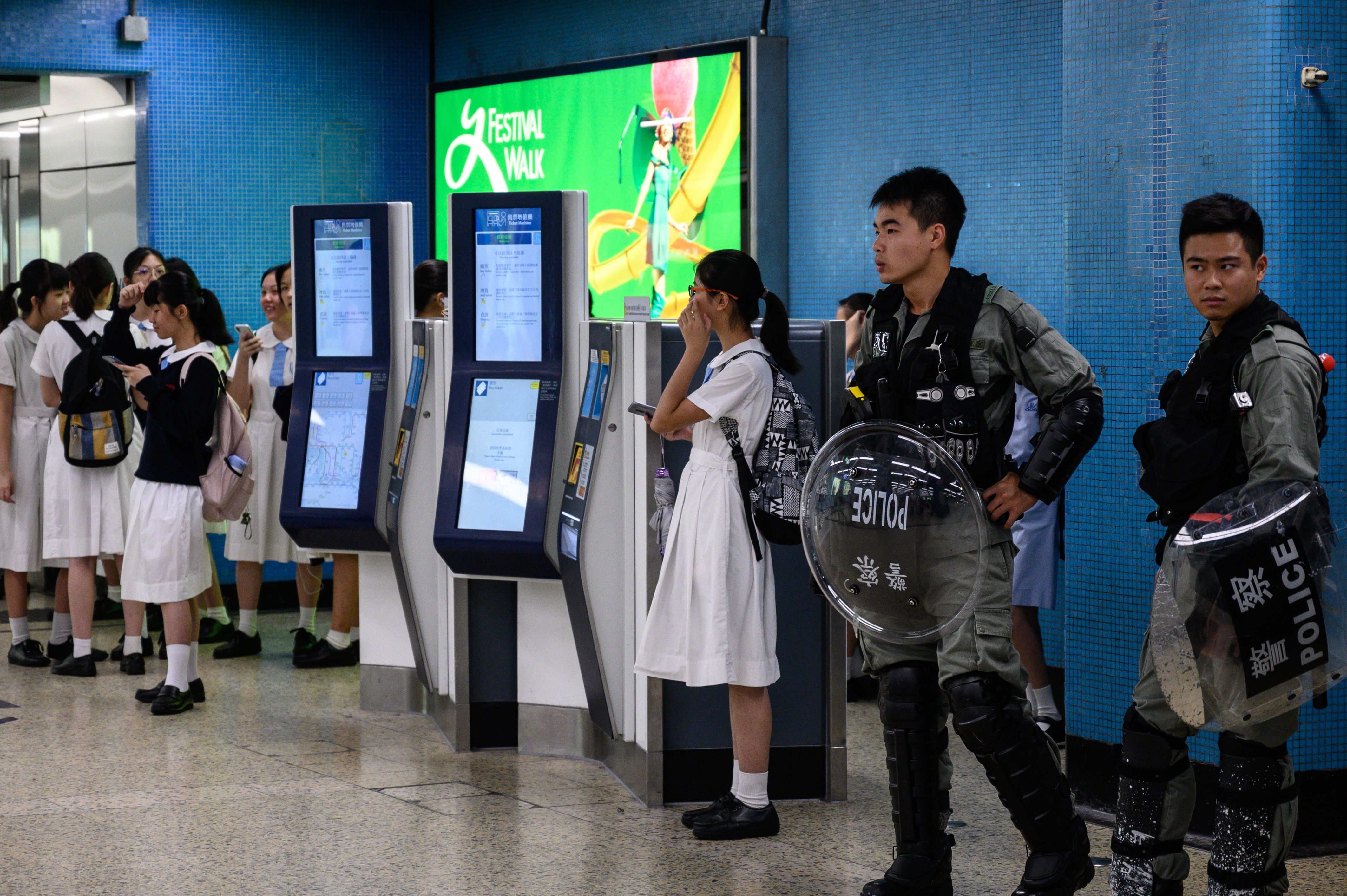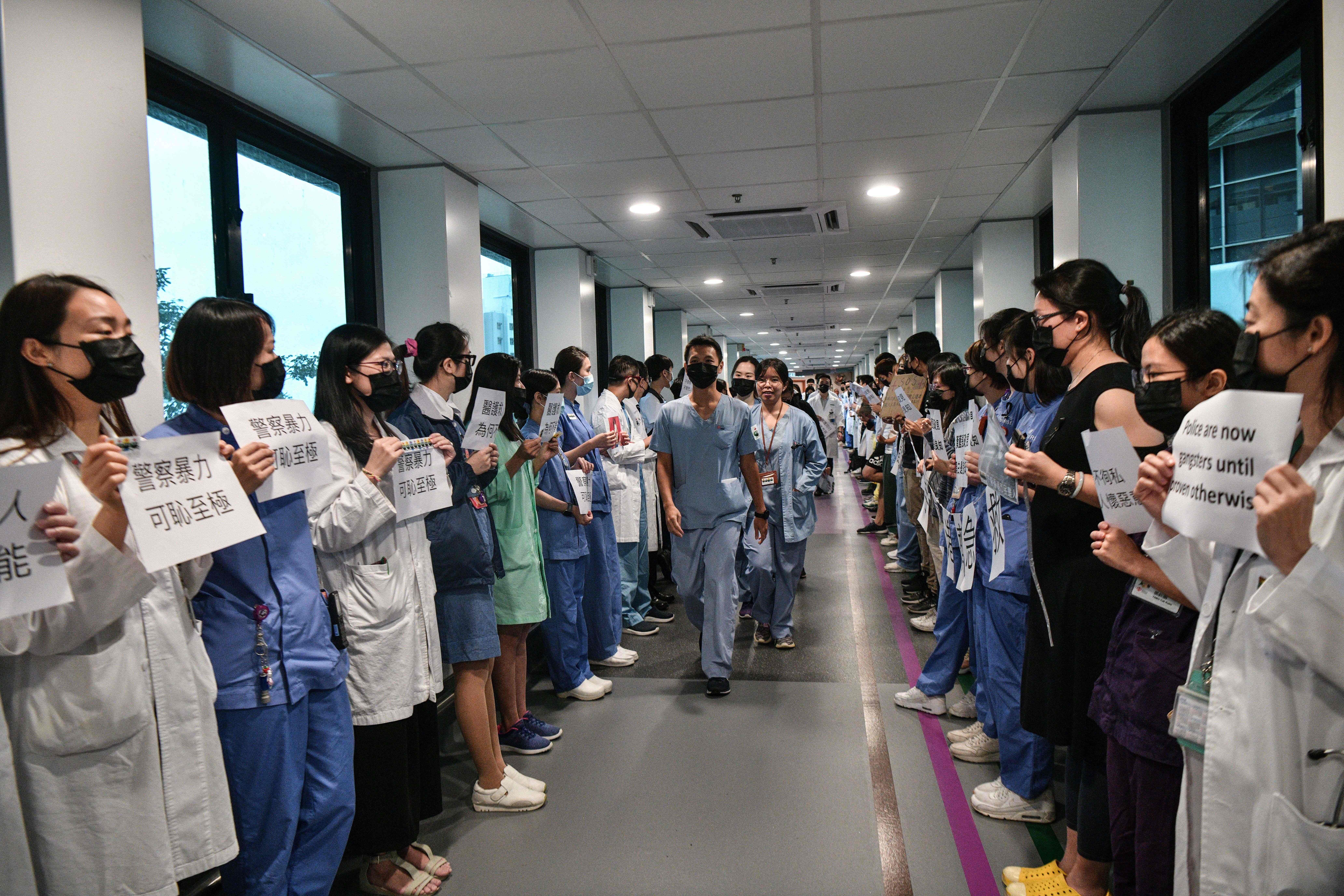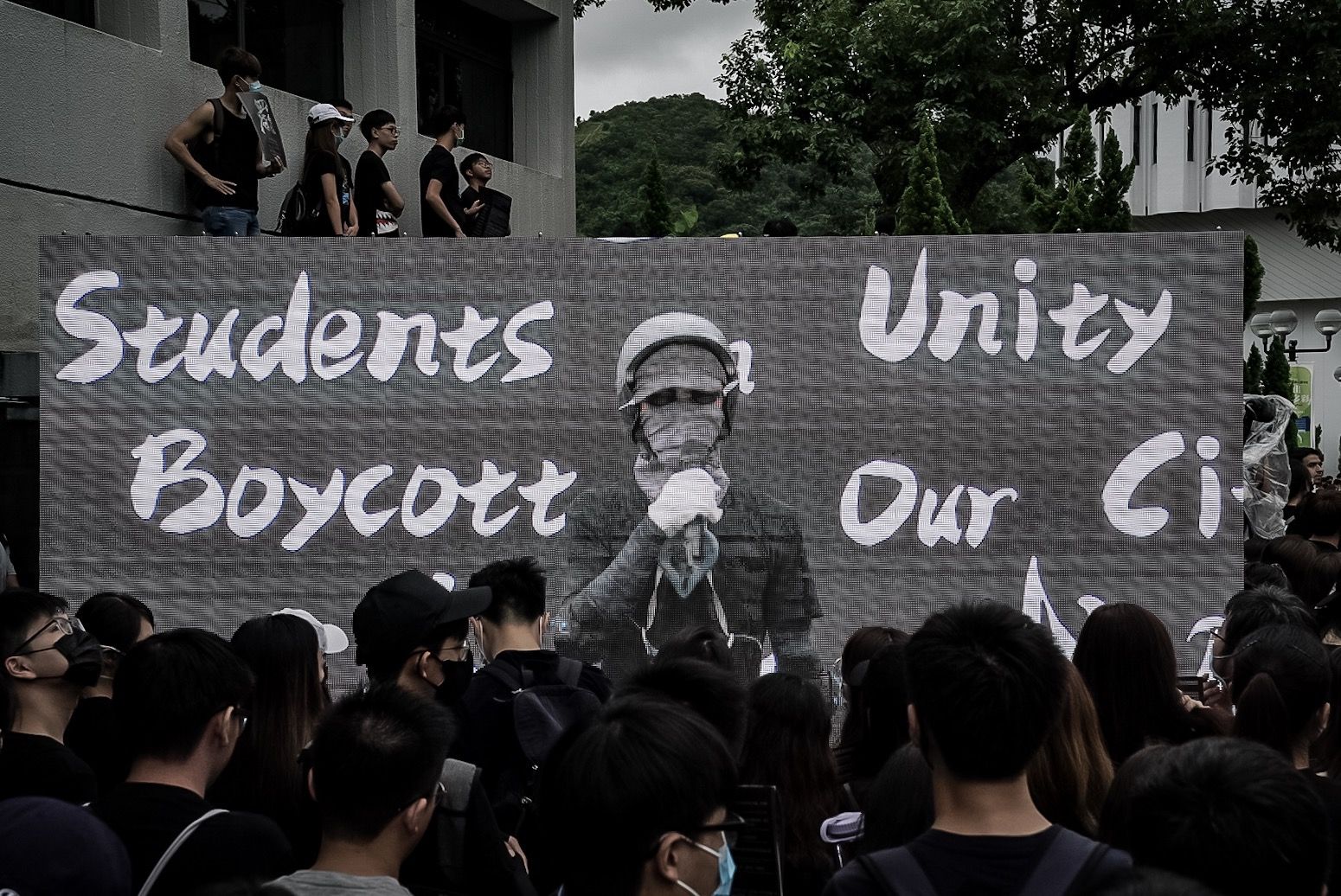 Editor's note: This article has been updated with new details throughout.
Go deeper