Pelosi, Schumer urge Senate GOP to act on gun control after Texas shootings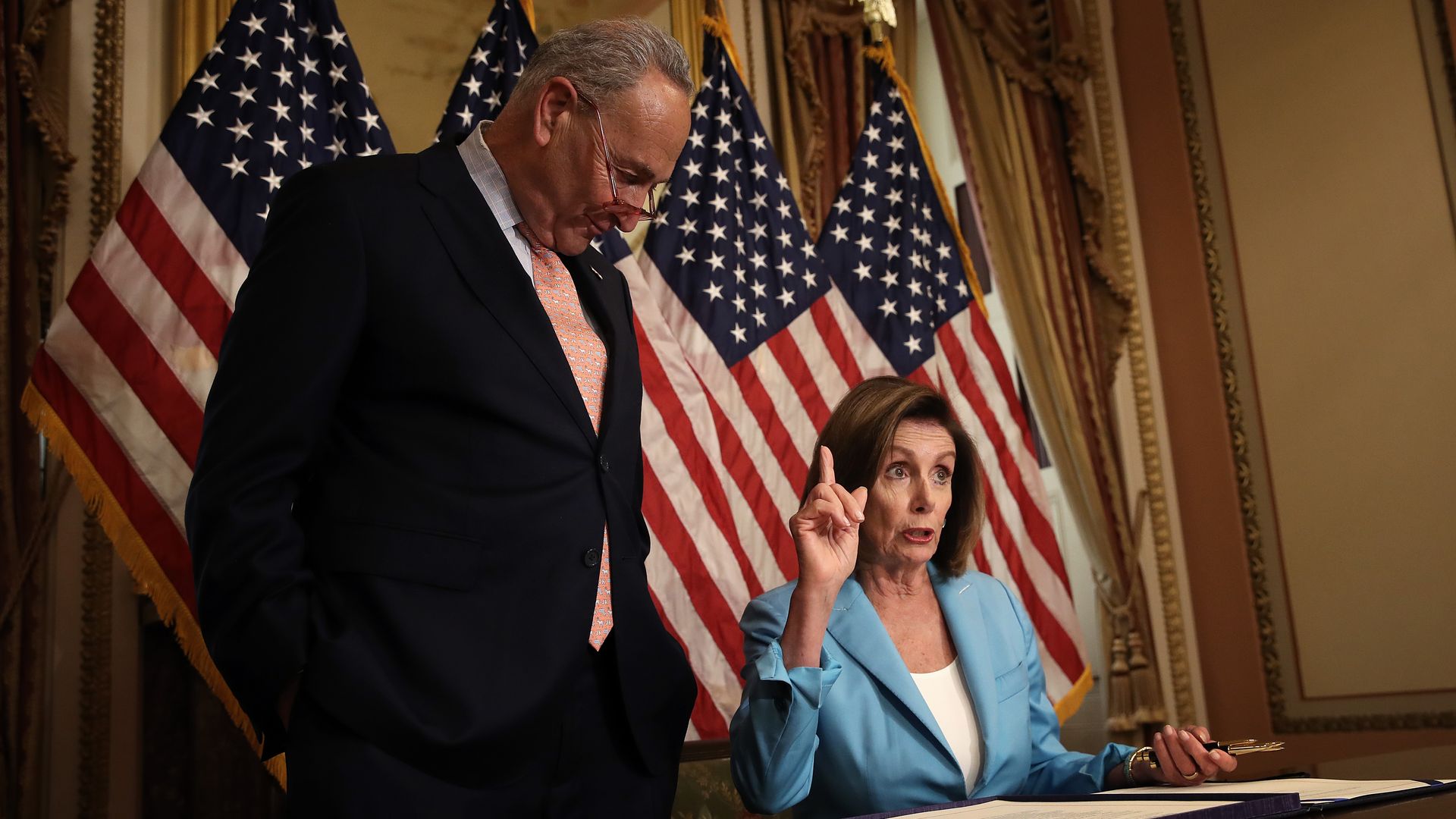 House Speaker Nancy Pelosi and and Senate Minority Leader Chuck Schumer responded to the drive-by mass shooting in West Texas by calling on the Senate to vote on gun control legislation.
Context: Senate Majority Leader Mitch McConnell (R-Ky.) has yet to bring a vote on 2 background check bills that passed the House over 5 months ago.
The two bills:
H.R. 8 would require background checks for all firearm sales, including those sold at gun shows and online.
H.R. 1112, spearheaded by Rep. Jim Clyburn (D-S.C.), would "extend the background check review period deadline from three to 10 business days." Clyburn contends that this bill would close the "Charleston loophole" that mass shooter Dylann Roof used to obtain his firearm in 2015.
What they're saying: Schumer tweeted that McConnell should "bring up H.R. 8 the week Congress returns," as he paid tribute to those affected by Saturday afternoon's shootings near Midland and Odessa in Texas.
Go deeper: After Texas shooting, 2020 Democrats push for gun control measures
Go deeper