Ilhan Omar speaks out on security need after latest death threat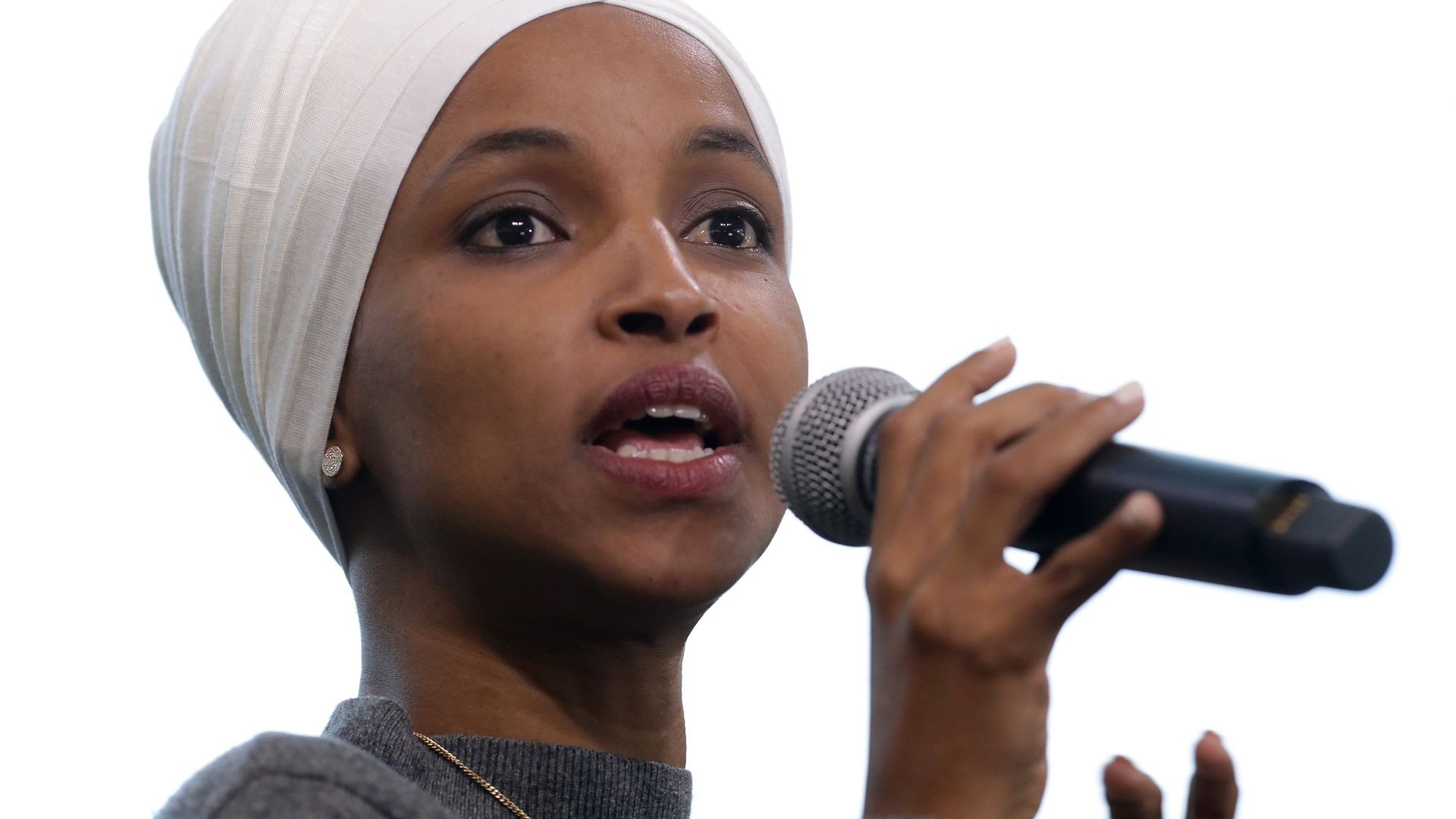 Rep. Ilhan Omar (D-Minn.) tweeted on Wednesday that she needs security protection as she shared a death threat she received hours after Alabama Republican Senate candidate Roy Moore tweeted she should "go back to Somalia."
Why it matters: The Somalia-born U.S. citizen has said she experiences spikes in death threats when conservatives, including President Trump, target her in attacks. The writer of the latest death threat speaks of getting the "Somali stink" out of Minnesota as they threatened to shoot her at the state fair.
The big picture: Omar's spokesperson told the Washington Post that law enforcement is investigating the latest threat against her life.
What they're saying: Moore attacked Omar while sharing an AL.com report of her criticizing the GOP for nominating him, in response to a resolution the Alabama Republican Party passed on Saturday calling for her expulsion from the House.
The state GOP claims that she "has engaged in rhetoric that explicitly runs counter to American values and patriotism."
In his tweet, Moore directly referenced Trump's attack last month on Omar and 3 other American congresswomen of color, in which he said they should "go back" and "fix the totally broken and crime infested places from which they came."
"President Trump was right, she should go back to Somalia from whence she came."
— Roy Moore tweet
Context: Omar tweeted earlier about being elected by the people of Minnesota's 5th District, "not the Alabama Republican Party."
"If you want to clean up politics, maybe don't nominate an accused child molester as your Senate candidate?" she added, in reference to accusations of alleged sexual misconduct leveled against Moore that involve teenage girls.
Go deeper: Trump says he disagrees with "send her back" chants about Ilhan Omar
Go deeper