Maryland man arrested for threatening to kill Hispanics "by the millions"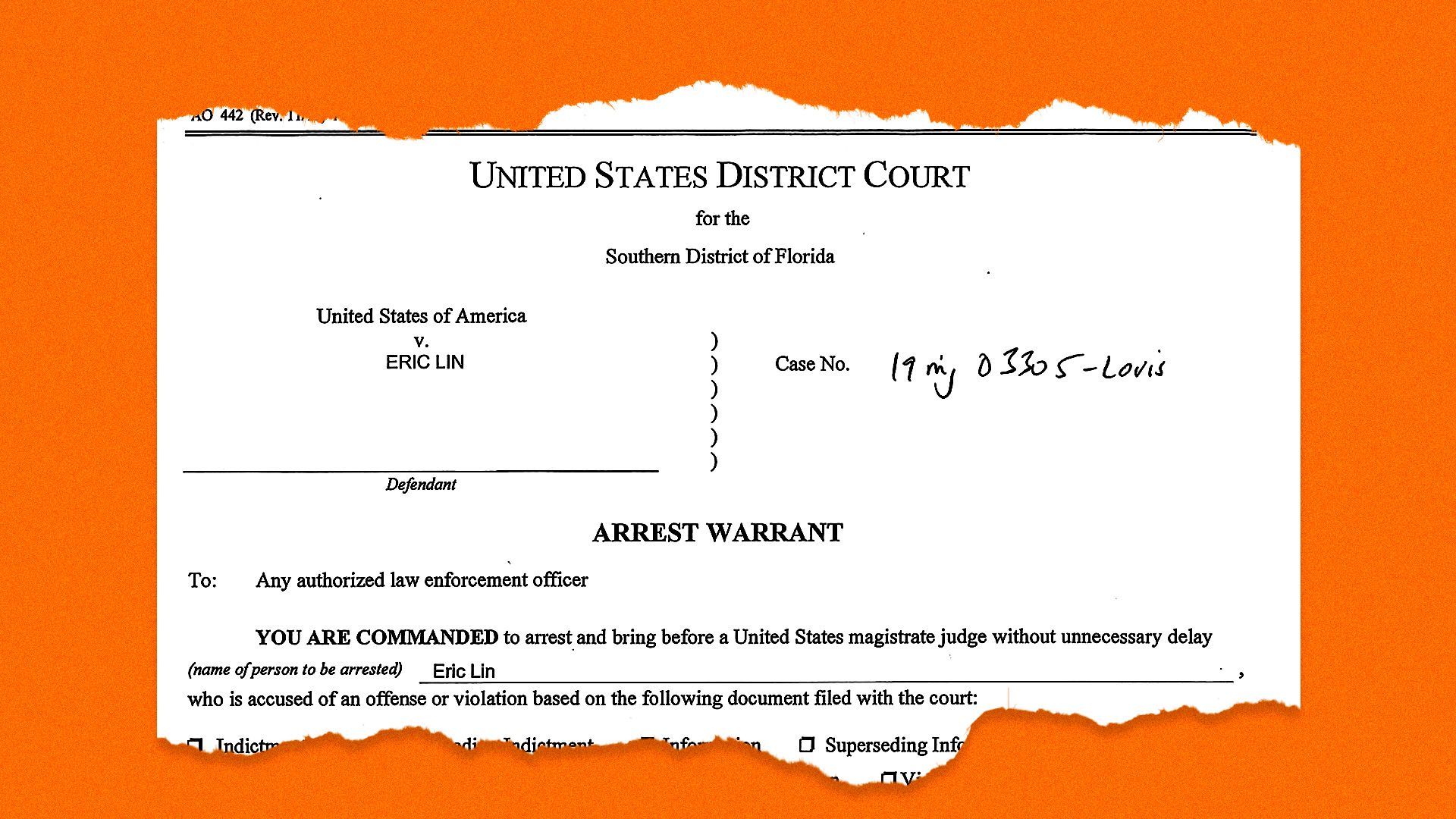 35-year-old Eric Lin of Maryland has been taken into custody on federal charges after Facebook messages showed he threatened Hispanics in Florida, calling for the extermination of Spanish-speaking people and others, per AP.
The big picture: Booking documents show the suspect once wrote, "We are ready to kill Spanish peoples and Latin peoples by the [m]illions." The arrest comes just weeks after a mass shooter targeted Hispanics in El Paso, leaving nearly 2 dozen dead and prompting fear throughout the U.S. Just this past week 3 potential mass shooters were arrested for similar charges, per CNN.
Brandon Wagshol, 22, was arrested for alleged Facebook activity that expressed interest in committing a mass shooting.
Tristan Scott Wix, 25, was arrested based on graphic text messages where he allegedly threatened to commit a mass shooting.
James Patrick Reardon, 20, was arrested for allegedly threatened to shoot up a Jewish community center in Youngstown, Ohio.
What he's saying: Similar to the El Paso shooter, Lin invoked President Trump, stating, "I thank God everyday President Donald John Trump is President and that he will launch a Racial War and Crusade." He followed with a list of racial expletives.
The suspect said he looked forward to committing a genocide, and that he would "enslave, Rape And use" the target of his messages.
"This is a RACE WAR and ALL of you will DIE," he wrote.
"I will let you live so you can slowly watch me destroy your Entire Race, then your family will be targeted for being 'Anti-American' which they are."
Go deeper: America's hate problem
Go deeper