Trump Facebook ads warning of immigrant "invasion" posted 2,200 times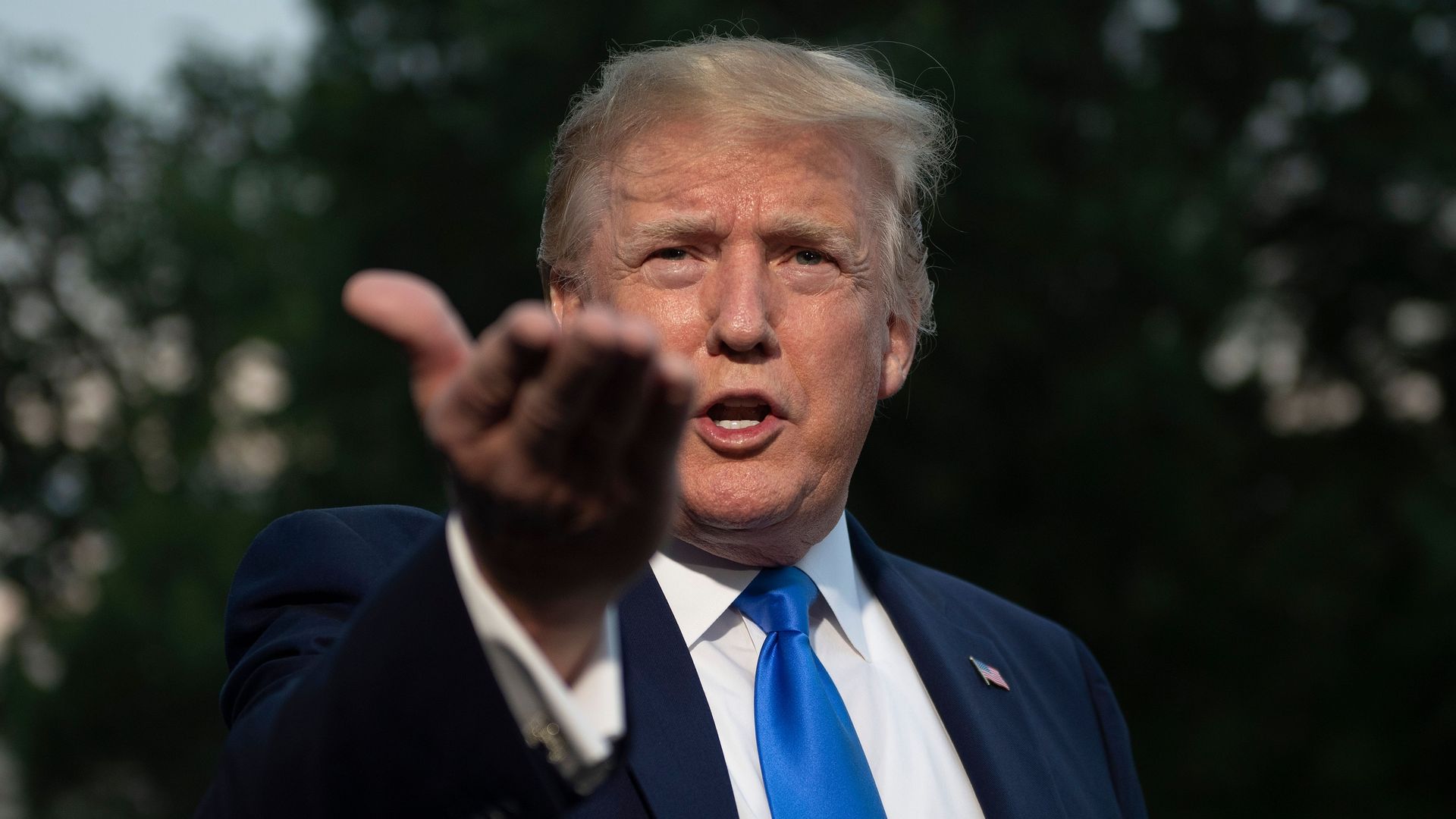 President Trump has run approximately 2,200 Facebook advertisements warning of an "invasion" at the southern border, according to CNN analysis of the social media giant's political ad archive.
Why it matters: A study by Axios found last month that Trump is spending millions of dollars on Facebook ads, focusing on immigration as a key reelection strategy. However, his divisive rhetoric is being scrutinized amid reports that the suspected El Paso gunman spoke of an "invasion" in an online post just before the shooting massacre, CNN notes.
By the numbers: An examination of Facebook data by the Guardian shows Trump's campaign has used the word "invasion" to describe migrants seeking entry at the southern border in 2,199 ads since January.
The ads were viewed 1 million to 5.5 million times by Facebook users and cost the Trump campaign between $7,900 and $241,601 to promote, according to the Guardian, which notes Facebook reports the spending and performance of ads as a range.
The big picture: The racist manifesto apparently posted by the El Paso shooting suspect posted to 8chan stresses that the opinions expressed pre-date Trump's presidency and that any attempt to blame the president for his actions would be "fake news."

Go deeper:
Go deeper