El Paso mass shooting: Mexico threatens legal action against the U.S.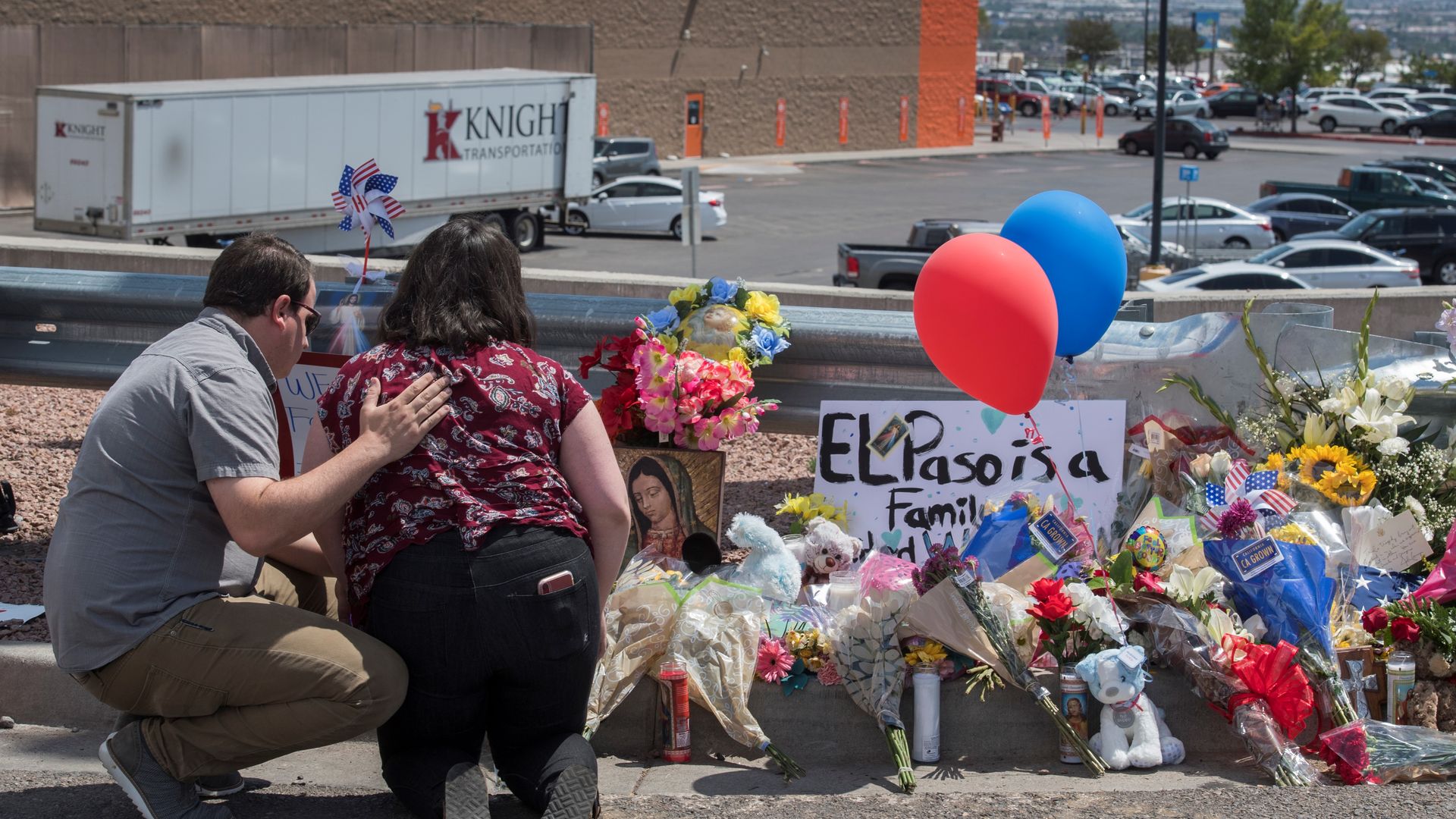 Mexico threatened legal action Sunday against the U.S. for failing to protect its citizens after a shooting in the border city of El Paso, Texas, killed 20 people, including several Mexican nationals, the New York Times reports.
Details: Mexico's Foreign Minister Marcelo Ebrard said the Mexican government was looking into extraditing the suspect to Mexico on a terrorism charge over Saturday's shooting, per CNN. Mexico also plans legal action against the seller who provided the weapon used in the attack, according to the NYT.
What they're saying: Ebrard said in a Twitter video, translated by NBC News, that President Andrés Manuel López Obrador wants to "ensure that Mexico's indignation translates" into "expeditious and forceful" legal action for the country to take a role and demand that conditions are established that protect Mexicans in the U.S.
The big picture: Many Mexicans are aware of an anti-immigrant screed apparently posted online by the suspect just before the shooting, and they see the attack as an expression of tensions between the U.S. and Mexico over immigration, guns and violence, often fueled by President Trump's policies and rhetoric, the Times notes.
Ebrard said the Mexican government would send a diplomatic note asking the U.S. to take a position against hate crimes, but officials did not comment directly on Trump, per the NYT.
Martha Bárcena, the Mexican ambassador to the United States, urged in a Twitter post for respectful and compassionate dialogue between the 2 nations.
Go deeper:
Go deeper