Sanders visits Canada with diabetes patients to buy cheaper insulin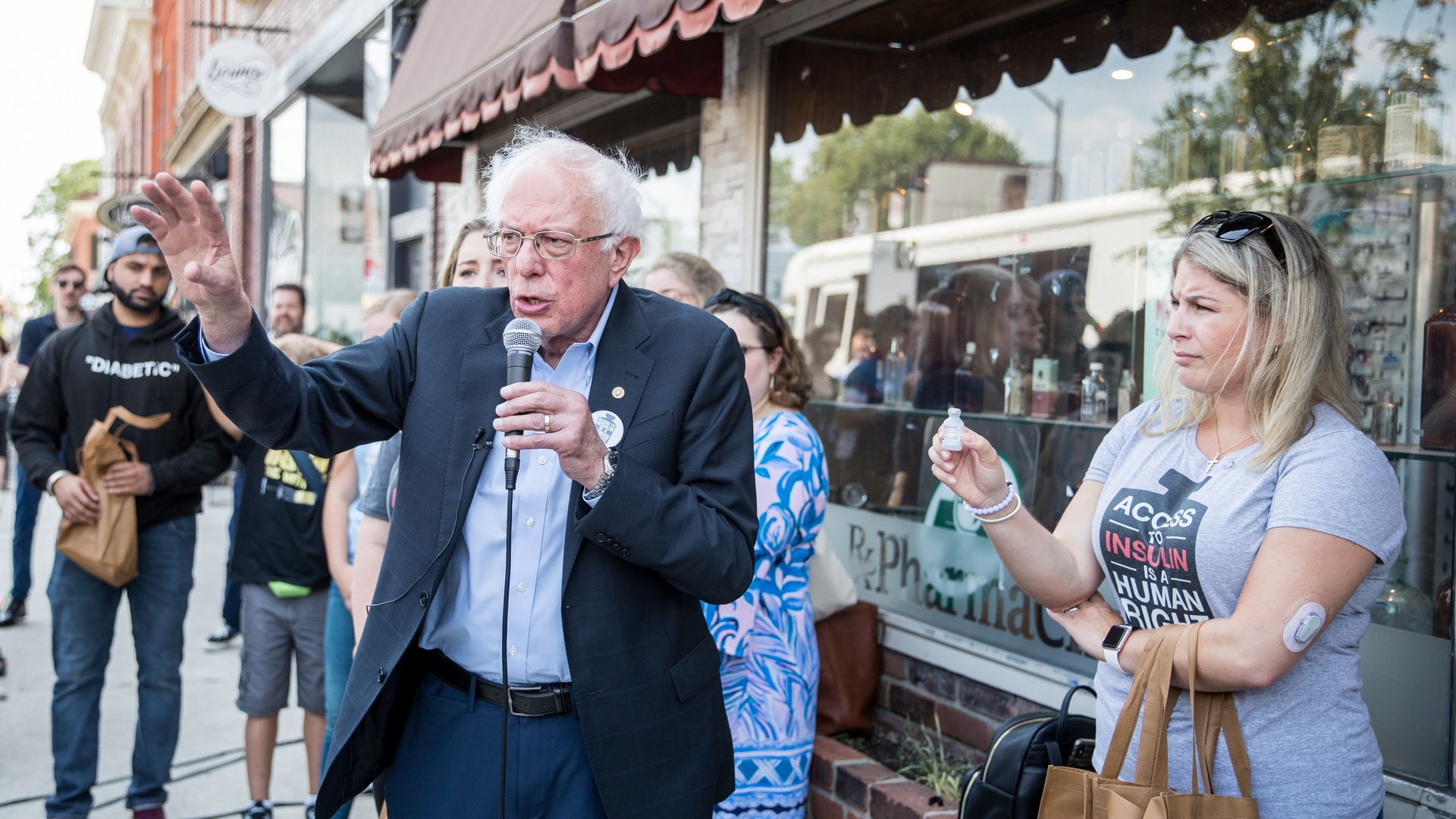 Democratic presidential candidate Sen. Bernie Sanders (I-Vt.) traveled with health advocates, including diabetes patients, to Windsor, Ontario, Sunday to illustrate how much less insulin costs at pharmacies in Canada compared to the U.S., CBC reports.
Why it matters: Per Axios' Bob Herman, stories about U.S. patients dying from rationing insulin have put the drug at the center of the debate on how the country will lower prices for essential medicines.
Details: Sanders said the U.S. government should set drug costs based on the average prices in 6 other countries, including Canada, per Reuters. He told CNN's Jake Tapper on "State of the Union" earlier, "People are dying right now. The cost of insulin has soared in recent years. You have 3 companies who control over 90% of the insulin market."
By the numbers: The cost of a vial of insulin is about $340 in the U.S., whereas it's about $30 in Canada, CBC notes.
Almost 26% of people with Type 1 diabetes in the U.S. rationed their insulin in the past year, a rate that's 4 times higher than others who live with the disease in other affluent countries, a survey from nonprofit diabetes advocacy group T1 International shows.
The big picture: The Trump administration has identified drug prices as a key issue. However, this month it killed a major part of its plan to lower prices, which would have overhauled the rebates collected by pharmacy benefit managers — the middlemen between insurance plans and drug companies.
What they're saying: Drugmakers say they have to raise U.S. list prices to offset costly rebates they must offer to get drugs covered by insurance plans, Reuters notes.
Go deeper:
Go deeper