Trump makes false claims on constitutional powers, "rigged" polls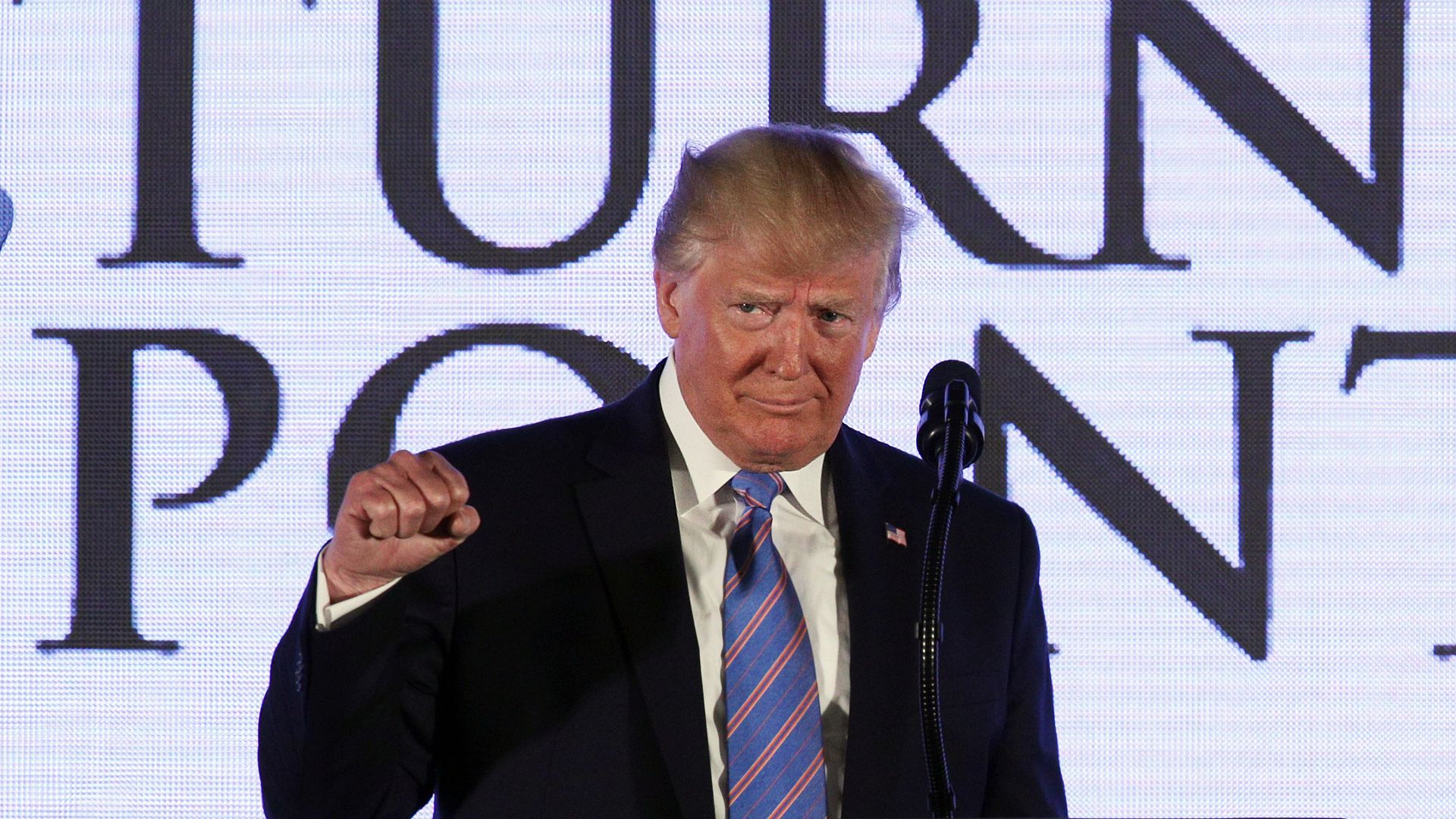 President Trump has been called out for making a series of false claims at the Teen Student Action Summit 2019 on Tuesday.
Details: The New York Times noted during his 80-minute speech Trump incorrectly claimed that unauthorized immigrants can vote and that the election systems in states like California are "rigged," without citing any evidence.
On the Russia investigation, Trump repeatedly insisted that former special counsel Robert Mueller's report found "no collusion, no obstruction."
Reality check: Per Axios' Zach Basu, Mueller did not make a ruling on obstruction of justice. Instead, he chose to set out evidence on both sides of the question.
On the Constitution, Trump claimed, "I have an Article II, where I have the right to do whatever I want as president."
Reality check: Article II grants the president "executive power;" it does not permit total power for a commander in chief, as the Washington Post points out.
Why it matters: The Washington Post's Fact Checker found Trump made 8,158 false or misleading claims in his first 2 years in office. It now estimates he's made 10,796 false or misleading claims in 869 days.
The big picture: The issue of immigration was a focal point of Trump's speech. As with his rally last week, he again went after the 4 Democratic congresswomen of color he targeted in his "go back" tweets, calling them names and attacking what he called the "radical left."
Go deeper: Trump's year of falsehoods
Go deeper