USDA to pay farmers impacted by trade war $15 per acre minimum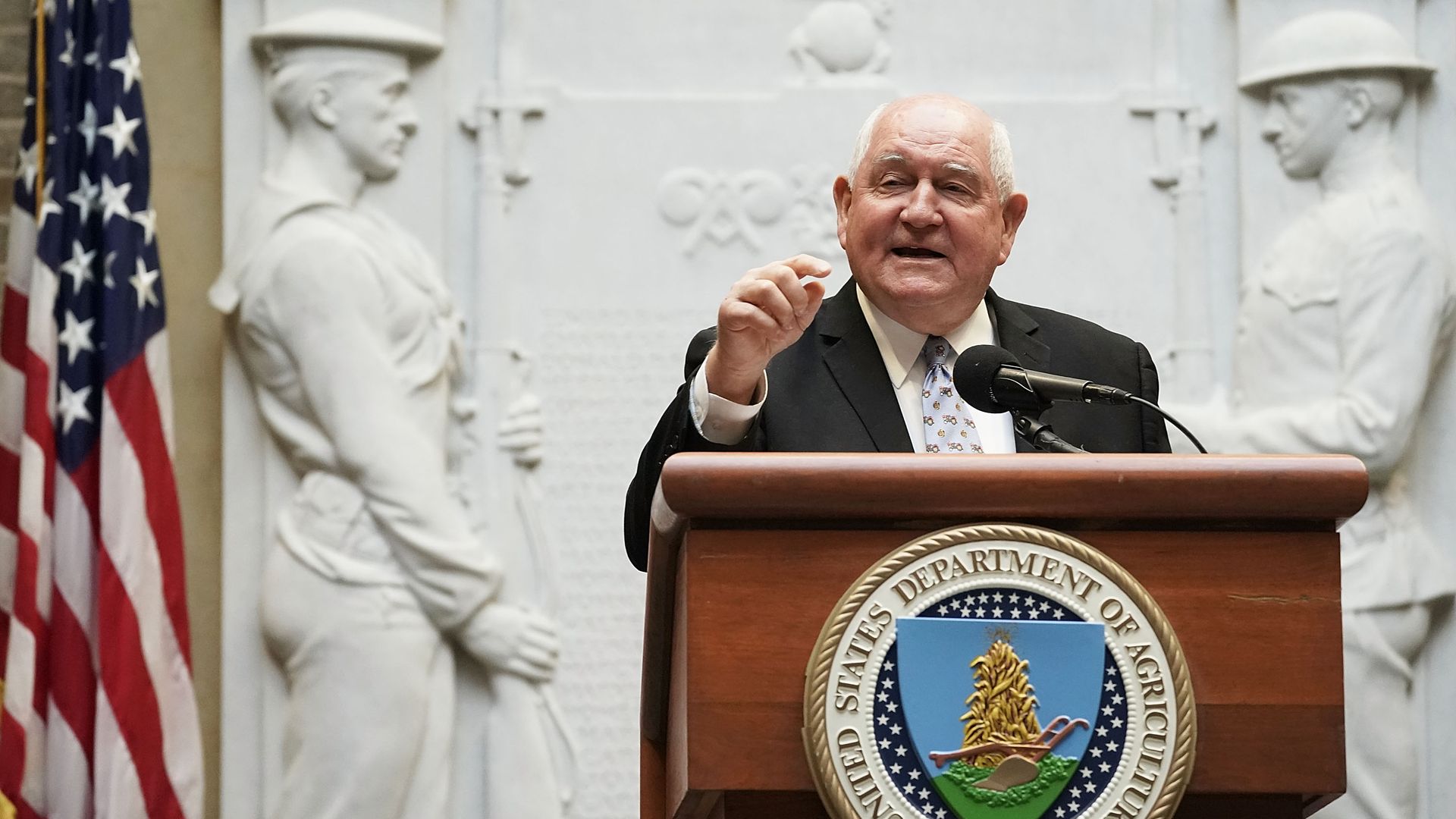 Agriculture Secretary Sonny Perdue said Tuesday the U.S. government would pay a minimum of $15 per acre in aid to farmers impacted by President Trump's trade war with China, Reuters reports.
Why it matters: The trade war has been crippling for U.S. farmers. Illinois Soybean Association CEO Craig Ratajczyk told Reuters the $15-per-acre minimum would make agricultural lenders more comfortable and "help provide some type of stability for that type of lending institution."
Details: The Market Facilitation Program payments would make up the bulk of a $16 billion trade aid package that the Trump administration announced in the spring to compensate farmers hurting from the trade war with China, according to AgriPulse. Perdue told reporters he'd release more information later this week, per AgriPulse.
"We are anticipating right now 3 tranches obviously, with about probably 50% or a minimum of $15 an acre initially. The other 2 tranches would be anticipating any market changes or looking at any market changes going forward."
— Agriculture Secretary Sonny Perdue
The big picture: Trade tensions with China appeared to ease during the G20 summit last month, where Trump and Chinese President Xi Jinping agreed to restart stalled talks. Trump said he wouldn't put new tariffs on China for the "time being." He said this month China was not fulfilling promises to buy U.S. farm goods, Reuters notes.
Go deeper: U.S. farmers fight to save Chinese soybean relationships
Go deeper