The progressive "squad" fires back at Trump's racist tweets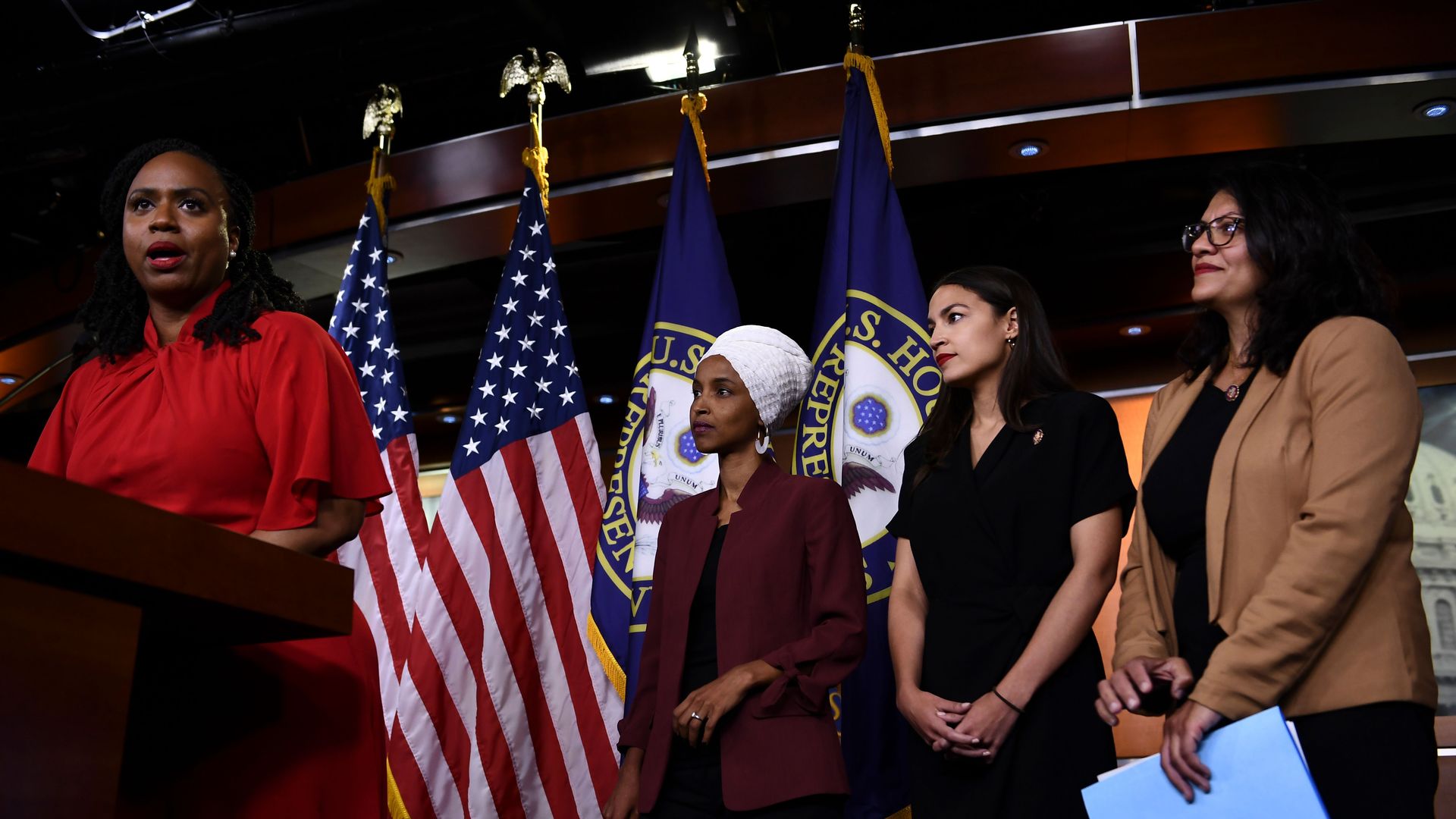 Four Democratic congresswomen targeted by President Trump in a racist series of tweets telling them to "go back" to where they came from Sunday responded at a press conference Monday.
What they're saying: The lawmakers — including Rep. Alexandria Ocasio-Cortez, Rep. Ilhan Omar, Rep. Ayanna Pressley and Rep. Rashida Tlaib — each offered their takes on the issue.
AOC: "We don't leave the things that we love. And when we love this country, what that means is that we propose the solutions to fix it."
Pressley: "This is simply a disruption and a distraction from the callous, chaotic and corrupt culture of this administration all the way down. We want to get back to the business of the American people."
Tlaib: "We know this is who he is," Tlaib said as she doubled down on calls for Trump's impeachment. "We remain focused on holding him accountable to the laws of this land and accountable to the American people."
Omar: "Every single statement that we make is from a place of extreme love for every single person in this country."
Of note: After initial silence, Republicans have been rolling out their own backlash against the president, with figures from both chambers condemning the rhetoric.
Go deeper