Migrant mom tells House panel of toddler's death after ICE detention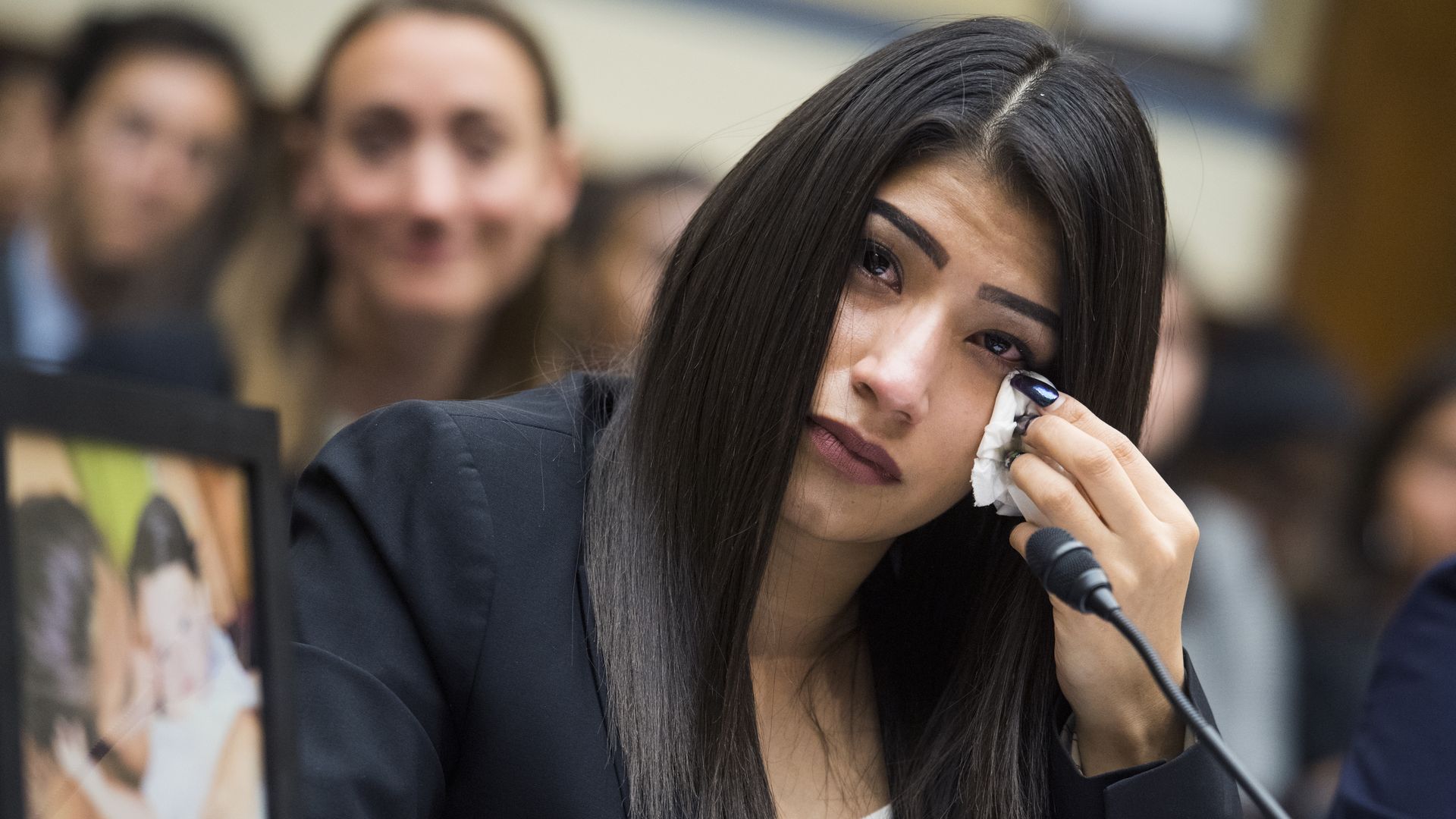 A Guatemalan migrant woman became emotional as she alleged to a congressional hearing Wednesday that her toddler daughter died soon after being released from a U.S. detention center because of "neglect and mistreatment," ABC video shows.
What she's saying: "We came to the United States, where I hoped to build a better and safer life for us," Yazmin Juárez told the House Oversight and Government Reform Subcommittee on Civil Rights and Civil Liberties in Spanish, per CBS. "Instead, I watched my baby girl die slowly and painfully — just a few months before her second birthday."
Why it matters: The immigration crisis is becoming the defining 2020 election issue of the moment, Axios' Alexi McCammond notes. The testimony of Juárez provides a rare glimpse into the experiences of migrants inside detention centers.
The big picture: Juárez's daughter died of a viral lung infection weeks after being released from the custody of Immigration and Customs Enforcement in May 2018, said Juárez, who is suing the U.S. government over her daughter Mariee's death.
She told the committee they were held in CBP custody for 3 or 4 days, where it was "very cold" and they were kept in "a cage" and "forced to sleep on a concrete floor," per NBC.
Her testimony moved Rep. Alexandria Ocasio-Cortez (D-N.Y.) to tears. The freshman lawmaker has visited immigration detention centers to highlight issues there.
The other side: The Trump administration has implemented a hardline policy on migrants at the southern border as it attempts to hold a surge of migrant children and families who've been crossing the border this year.
Go deeper:
Go deeper