U.K. PM's office says ambassador has its support despite Trump threat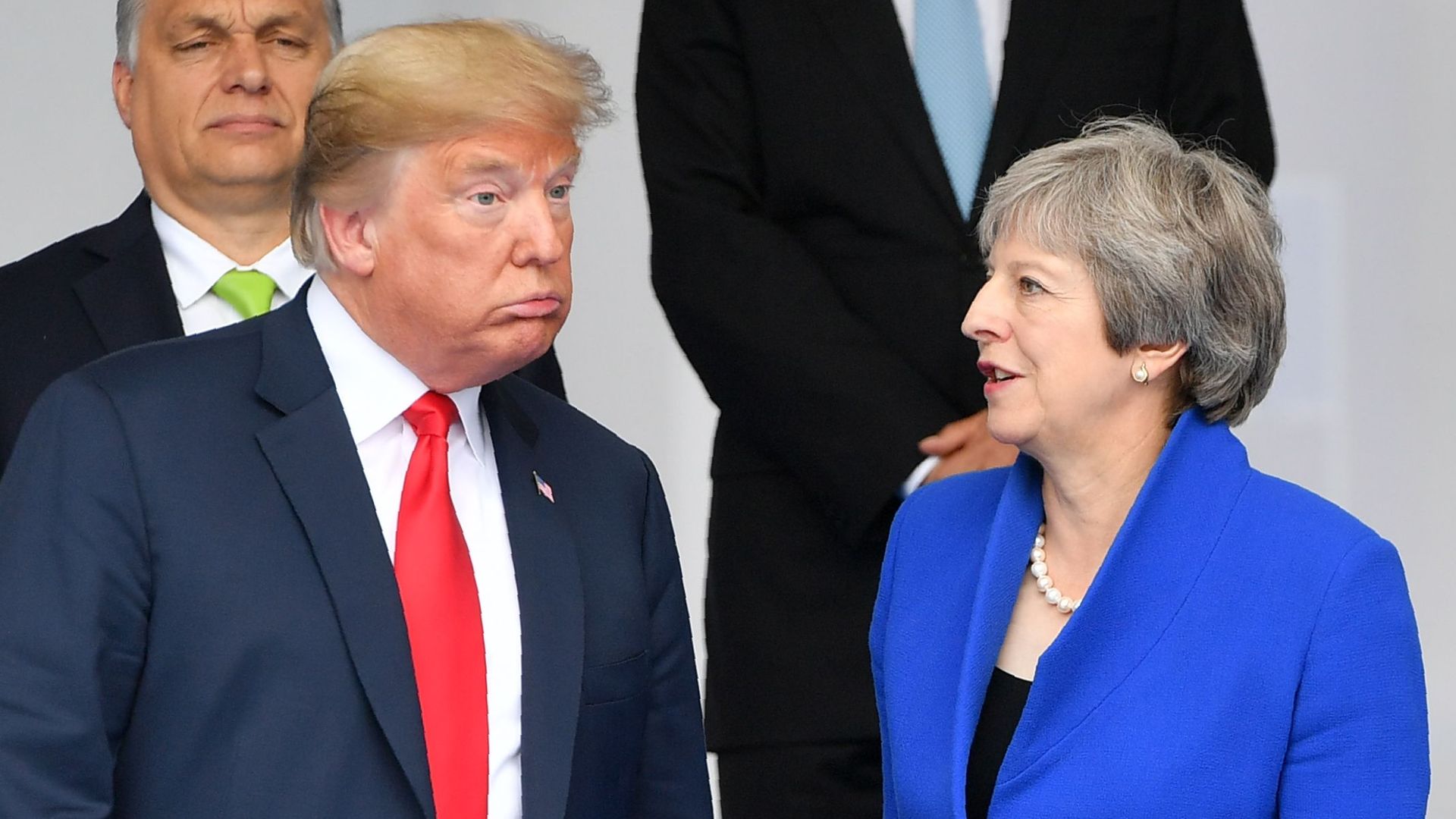 The U.K.'s ambassador to the U.S. has the "full support" of the prime minister, a spokesman said in a statement to news outlets. He made the comment after President Trump said he'd "no longer deal" with ambassador Kim Darroch over leaked cables showing he criticized Trump.
We have made clear to the U.S. how unfortunate this leak is. The selective extracts leaked do not reflect the closeness of, and the esteem in which we hold, the relationship."
— U.K. Prime Minister Theresa May
The big picture: The prime minister's spokesman maintained the British Government's stance that it's important for ambassadors to provide honest assessments of the politics in their country, per the BBC. The government has launched an inquiry into the leaking of the information to the Mail on Sunday tabloid.
Darroch is due to leave Washington, D.C., at the end of this year.
Why it matters: As a top U.S. ally's ambassador, Darroch meets regularly with senior officials in the Trump administration, Axios' Dave Lawler notes.
May will be replaced this month, probably by the Trump-friendly Boris Johnson. If this is more than a passing dispute, the new PM will have to decide between standing by Darroch and the British diplomatic service, or making an early goodwill gesture to Trump by choosing a favorable replacement, per Lawler.
Go deeper