Buttigieg: Trump's Fourth of July event makes America look smaller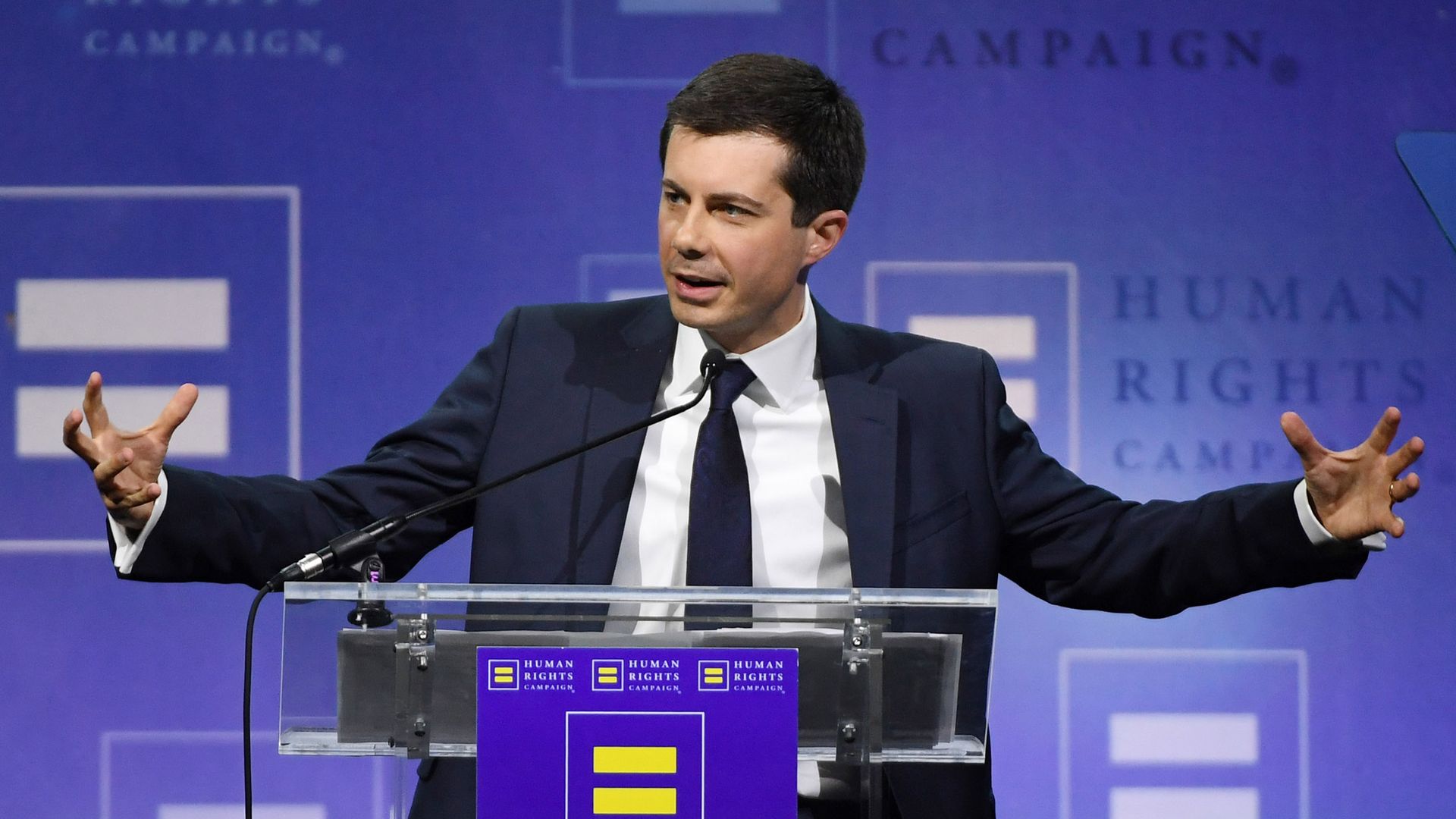 Democratic presidential candidates criticized President Trump for his Fourth of July extravaganza plans, with Pete Buttigieg telling CNN's Jake Tapper on "The Lead" Wednesday the event "makes America look smaller."
"One of the reasons I joined the military was that in a small way I wanted to be part of seeing to it that my country was not the kind of place where a leader feels the need to boost his own ego by rolling tanks down the streets of our capital."
The big picture: Fellow 2020 presidential candidate and Washington Gov. Jay Inslee (D) told ABC News, "This whole event is a monument to his insecurity."
"I think it's very unfortunate that a nation that prides itself on democracy and unifying messages has to be exposed to his insecurity that he's trying to cover up with tanks, and it just doesn't work."
The other side: President Trump says he's honoring U.S. forces with his "Salute to America" celebration.
Go deeper:
This article has been updated with more details, including Inslee's comments.
Go deeper