2020 Democrats defend Kamala Harris as false claims on her race resurface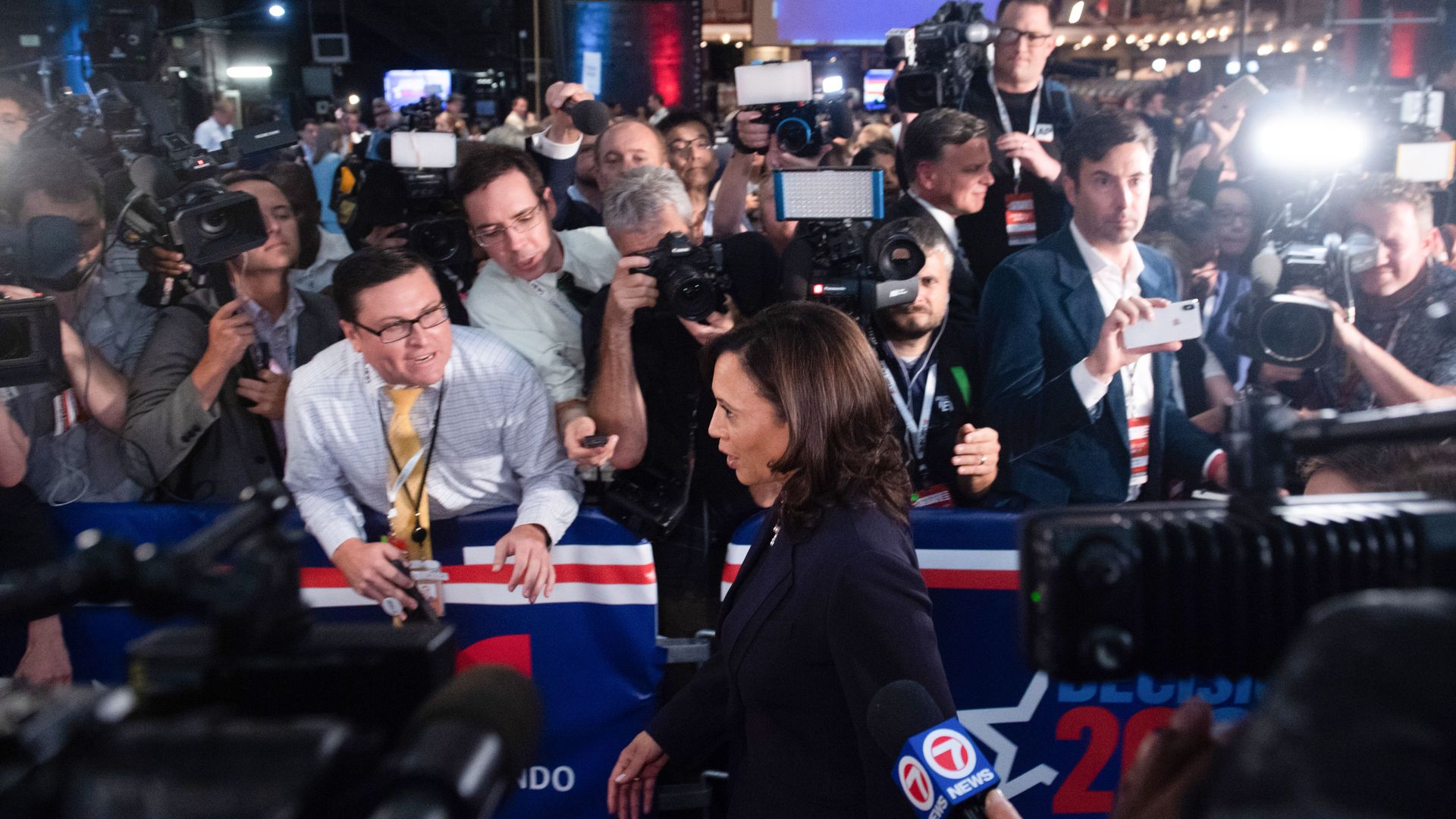 Several Democratic presidential candidates defended fellow 2020 contender Sen. Kamala Harris on Saturday against false online accusations about her race and U.S. citizenship — with many calling the attacks racist.
The big picture: A social media researcher, cited in the NYT and BuzzFeed, aggregated at least 12 tweets questioning Harris' race during the first Democratic primary debate, saying "it has all the signs of being a coordinated/artificial operation." Gary Wilmot, a self-described "birther" conspiracy theorist, made accusations about Harris' race in 2017 — sentiments shared by the Daily Stormer, a neo-Nazi website.
Donald Trump Jr. shared a tweet written by an "alt-right fringe figure" Friday that falsely claimed Harris "was not black enough to be discussing the plight of black Americans," per the New York Times. He deleted the tweet by the end of the night.
"Don's tweet was simply him asking if it was true that Kamala Harris was half-Indian because it's not something he had ever heard before. And once he saw that folks were misconstruing the intent of his tweet, he quickly deleted it."
— Don Jr.'s spokesman Andy Surabian's statement to the Times
Context: On debate night, Harris, who has a Jamaican father and Indian mother, drew on her childhood experiences with racial segregation to confront former Vice President Joe Biden on his opposition to federally mandated busing for school integration in the 1970s.
What they're saying:
Go deeper: Kamala Harris emerges from debate as Twitter victor
This article has been updated with new details, including comments by Democratic candidates who've defended Harris.
Go deeper