Trump defends Pelosi to Fox News' Sean Hannity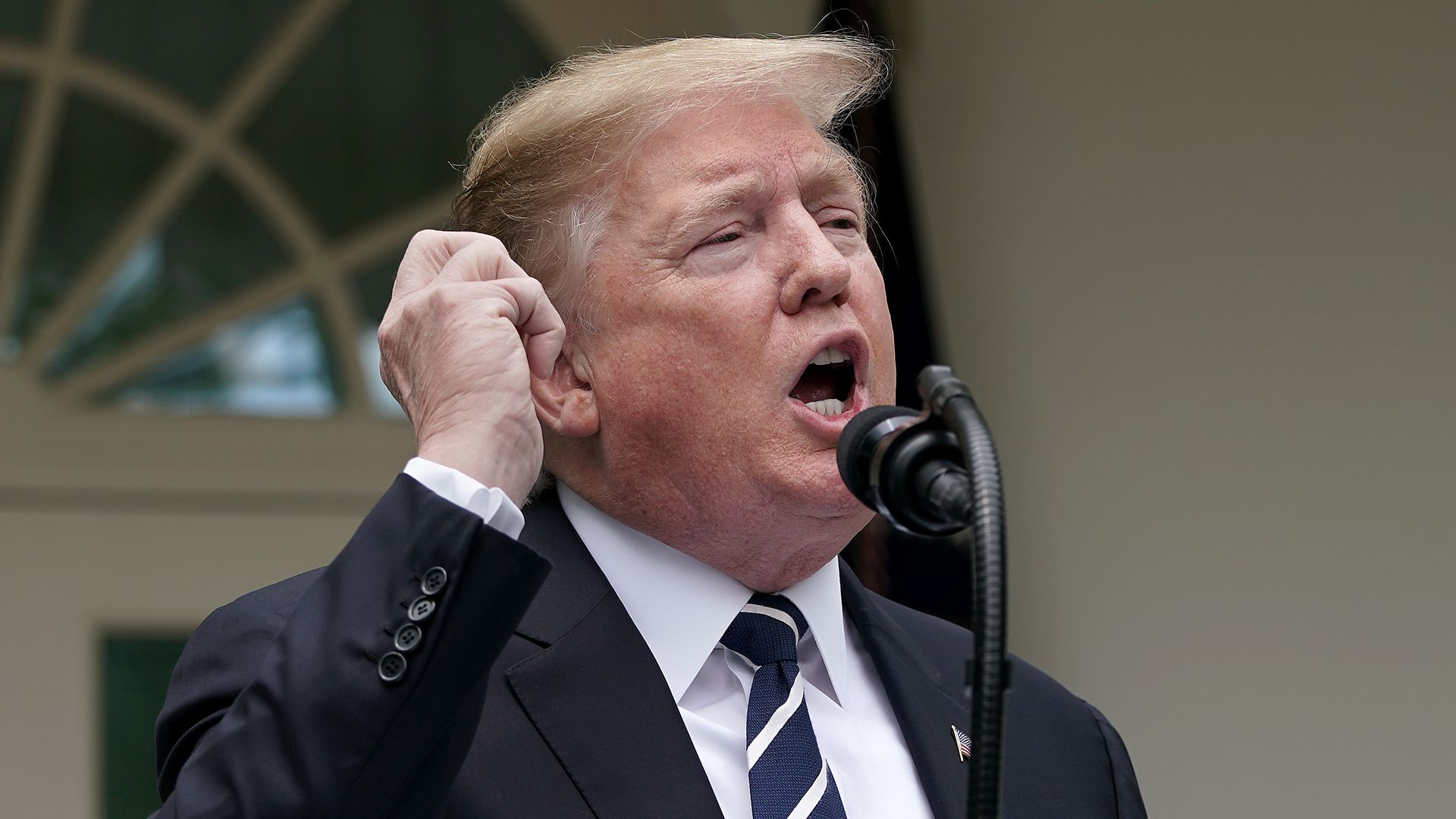 President Trump defended House Speaker Nancy Pelosi (D-Calif.) during a telephone interview on Fox News' "Hannity" Wednesday night.
Details: Host Sean Hannity suggested to Trump that Pelosi had lost control of the Democratic Party to progressives like Reps. Alexandria Ocasio-Cortez (D-N.Y.) and Ilhan Omar (D-Minn.), saying she's the "speaker in name." But Trump replied, "I think Nancy Pelosi probably has control of it, I hear different things but I think she does. She knows what she's doing. We will see how it all comes out out."
The big picture: In the wide-ranging interview, Trump attacked the Democrats on several issues, including the House Judiciary Committee's treatment of his former communications director Hope Hicks, who refused to answer questions before the panel earlier. The president said he was thinking about live-tweeting the upcoming Democratic presidential debates went.
Go deeper