Andrew Yang wouldn't prosecute Trump after he leaves office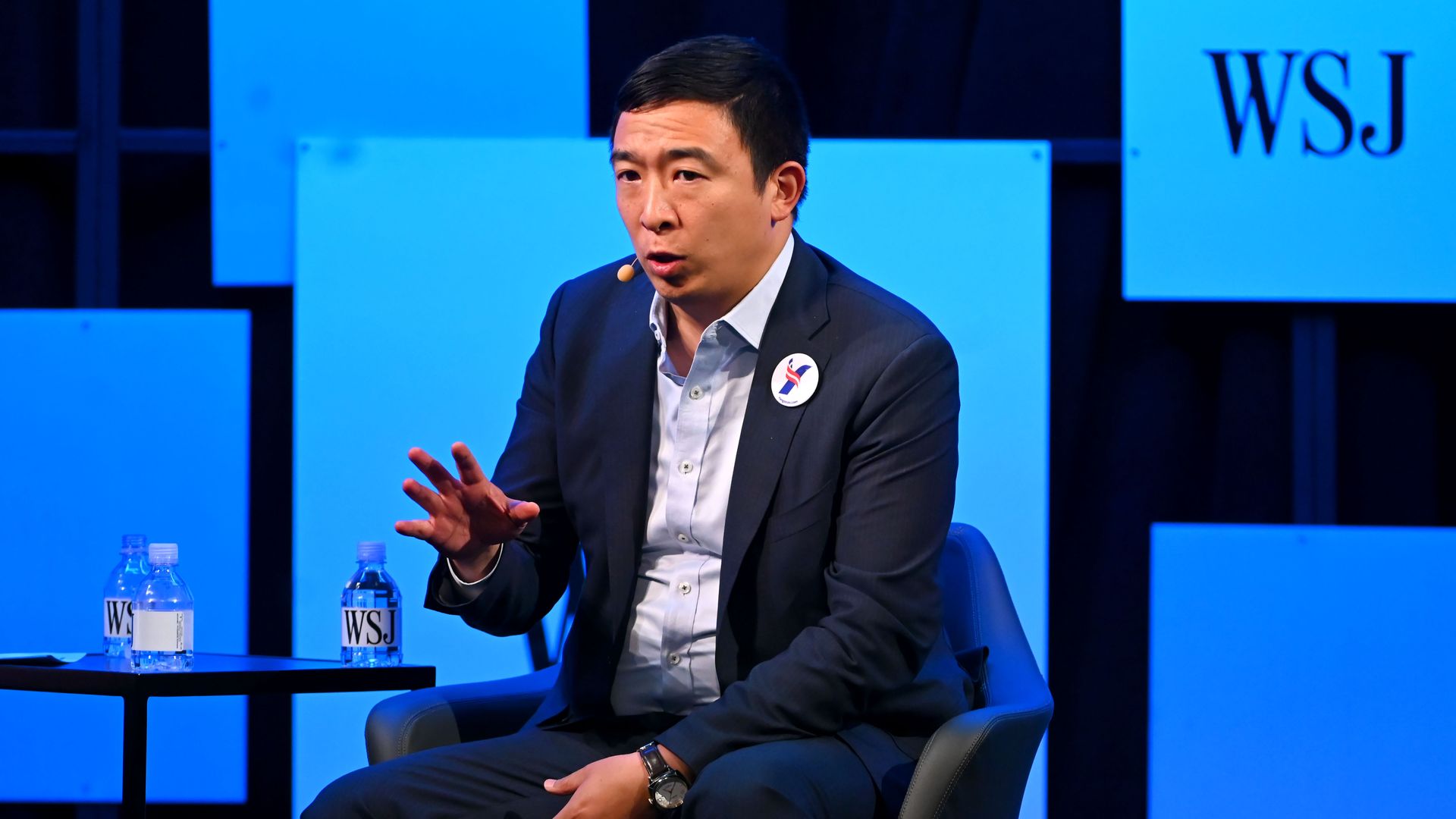 2020 Democratic candidate Andrew Yang said he is opposed to prosecuting President Trump after his term in office in a Thursday tweet, calling it "the kind of thing that happens in developing countries."
Why it matters: Yang's argument separates him from the pack at a time when 2020 Democrats are squabbling to define their stance on Trump's legal standing. 10 of his fellow candidates now support impeachment, but others are advocating alternative ways to take on the president in a court of law.
Sen. Kamala Harris stated this week that she believes her administration "would have no choice" but to prosecute Trump following his presidency. Pete Buttigieg followed suit in an interview with The Atlantic, saying he'd want "any credible allegation of criminal behavior to be investigated to the fullest."
Sen. Elizabeth Warren has floated a proposal that would allow the Justice Department to indict a sitting president.
Go deeper