Kamala Harris: Trump's tweets contrary to the best interests of U.S.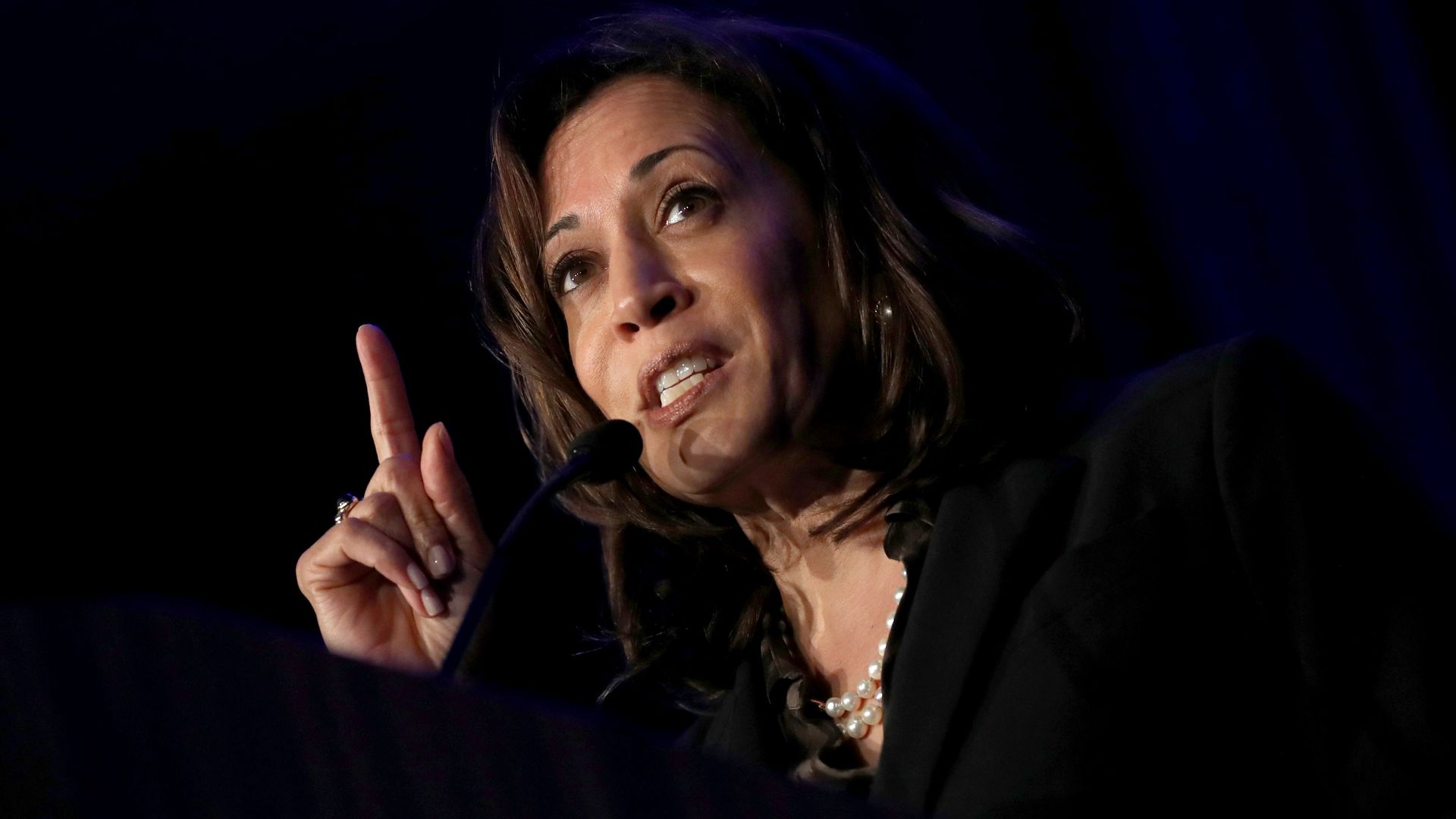 Sen. Kamala Harris (D-Calif.) said during an MSNBC town hall Tuesday that President Trump's derogatory tweets about Democratic presidential rival Joe Biden are reasons "why he should not be president of the United States."
Details: Harris cited Trump's tweet during a state visit to Japan in which he said he "smiled" at North Korea calling the former vice president "a low IQ individual, & worse." "I don't care what the differences in terms of party affiliation, it is wrong, it is contrary to our values, and it is contrary to the best interests of our country and the integrity of our country," she said.
The big picture: At the town hall in Spartanburg, South Carolina, Harris formally unveiled her plan to require states trying to restrict abortion access to pre-clear any new reproductive health laws with the Justice Department.
Harris discussed with moderator Lawrence O'Donnell a range of issues including "Medicare for All" and racial profiling.
She praised Rep. Justin Amash (R-Mich.) for putting "country before party" by saying President Trump had engaged in impeachable conduct.
Harris also doubled down on her support for taking steps toward impeaching Trump, saying there's a "clear track record" of the president and members of his administration obstructing justice.
"The current attorney general of the United States, who I questioned in connection with the Judiciary Committee ... clearly thinks his job is to represent the president and his peculiar interests as opposed to representing the people of the country in which we live. So there is a lot of work to do and I plan on seeing it through."
Go deeper