Updated May 26, 2019 -

World
Trump shrugs off North Korea concerns after Bolton says it broke UN ban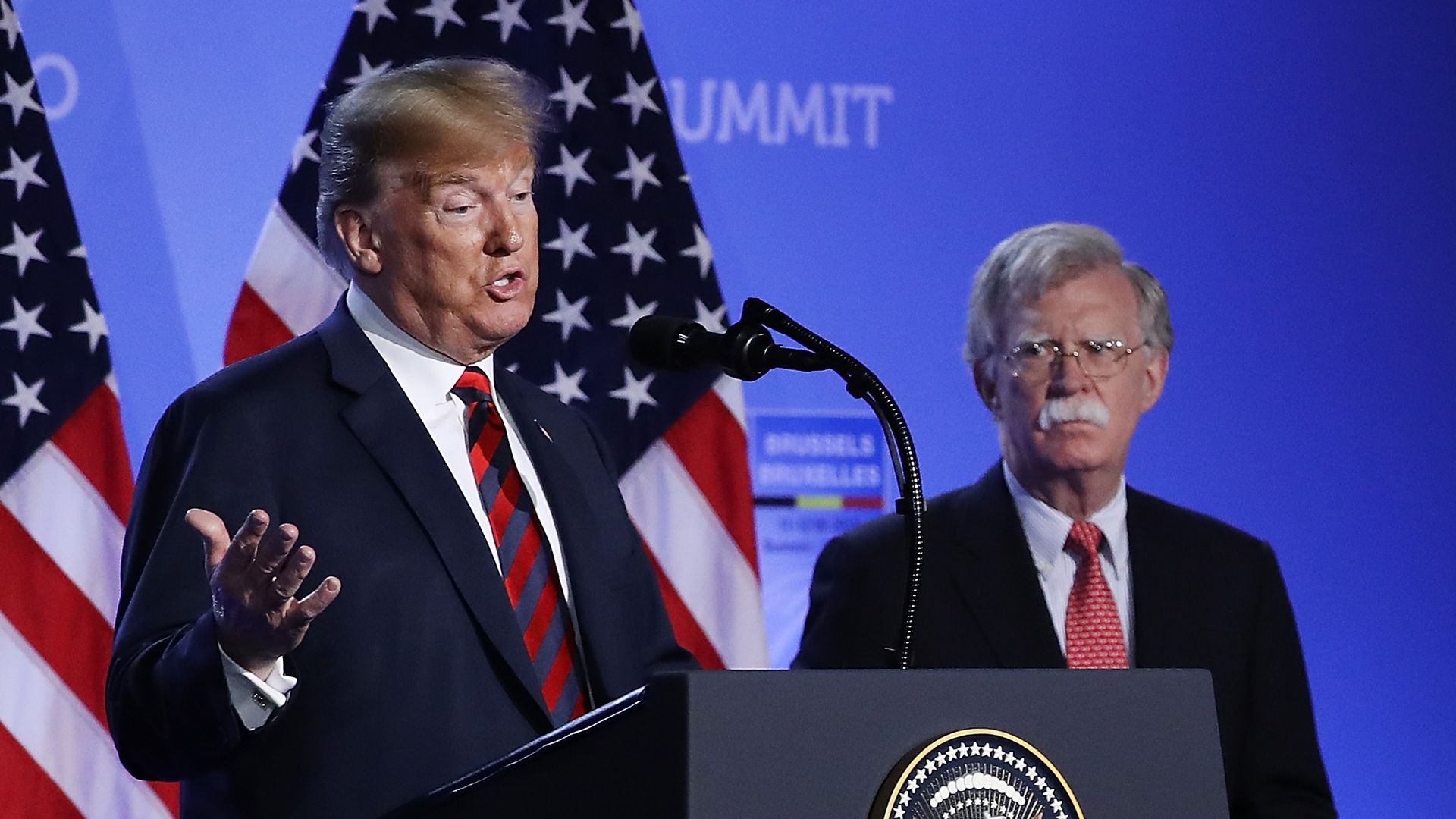 President Trump tweeted a different take Saturday on North Korea from national security adviser John Bolton, who said Pyongyang's recent missile tests violated UN Security Council resolutions and sanctions must remain against the country.
"North Korea fired off some small weapons, which disturbed some of my people, and others, but not me. I have confidence that Chairman Kim will keep his promise to me, & also smiled when he called Swampman Joe Biden a low IQ individual, & worse. Perhaps that's sending me a signal?"
— President Trump
Why it matters: Bolton is the first senior administration official to confirm that North Korea launched the short-range ballistic missiles in contravention of UN resolutions. Trump's tweet appears to contradict Bolton's stance.
The big picture: Trump's mention of North Korea's scathing online attack against former Vice President Joe Biden indicates he sees the Democratic presidential candidate as a potentially serious threat for 2020.
Go deeper