Severe weather outbreak yields widespread, record flooding in Plains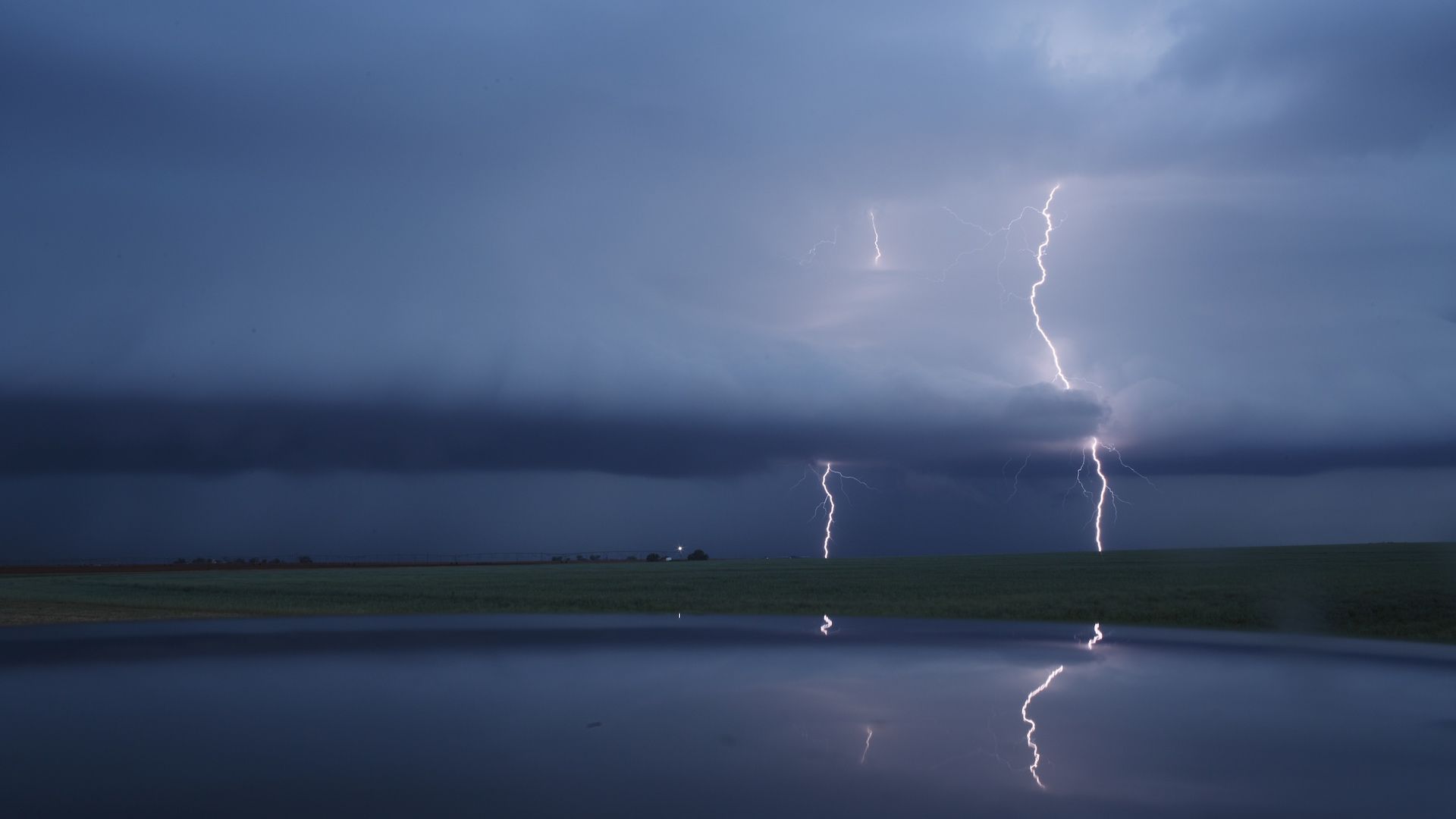 A dangerous and potentially deadly severe weather outbreak is underway across the southern Plains, particularly in northern Texas and across Oklahoma, as a rare and especially volatile mix of tornado and flash flood-producing ingredients combine.
The big picture: The intense storm system brought a series of tornadoes over Monday night. Some damage was reported, but the tornadoes did not cause as much destruction as forecasters feared, per AP. But it's not over yet.
What's new: Forecasters warn there could be "significant threat to life and property" from this severe weather event — from tornadoes, strong winds and flash flooding — as the system moves northeast. The National Weather Service tweeted early Tuesday...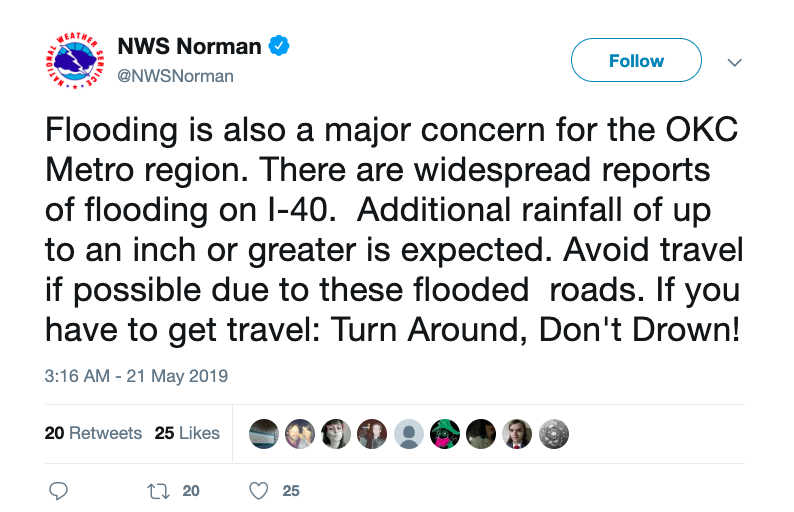 The threat: The Storm Prediction Center (SPC) warned Tuesday morning of an "enhanced risk" of severe thunderstorms and large hail over the southern and central Plains, as well as the Ohio Valley and northeast states.
The National Weather Service reduced the severe threat of storms to an area concentrated around southern Oklahoma and northern Texas. A tornado watch was in place until 5am CDT from Tulsa, Oklahoma, to Wichita Falls, Texas.
6 states were under flood alerts Tuesday morning, with flash flooding a major threat from Texas all the way up to North Dakota, as tornadoes continued to be reported in the region.
The Tulsa region has been especially hard hit by flooding on Tuesday, with many local rivers headed for record crests, and water rescues underway.
The first confirmed tornado of the day touched down near Paducah, Texas, at about 3:07 pm CDT Monday.
Dozens of sightings of tornadoes were reported in Oklahoma, Kansas, Texas and Missouri on Monday evening — including a large tornado that passed just north of Mangum, Oklahoma, and another near Midland, Texas. Most spared heavily populated areas.
In preparation for the storms, many schools in and around Oklahoma City and Moore closed Monday, including the University of Oklahoma's Norman Campus and Oklahoma City public schools.
Context: The severe weather erupted on the sixth anniversary of an EF-5 tornado striking Moore, Oklahoma, which killed 24 people and injured more than 200. Among the dead were 7 children who died at an elementary school, where a wall collapsed.
Between the lines: An unusually powerful jet stream is roaring above the central and southern Plains, and there is plenty of wind shear (winds changing speed and/or direction with height) and powder-keg-like instability to trigger thunderstorms to erupt.
Plus, large moisture and air pressure contrasts have set up across the region, as a low pressure area of near record intensity for this time of year sets up to the west of the region. In a sign of the clash of airmasses involved, heavy snow fell over parts of Colorado and Wyoming, to the west of the cold front.
Go deeper:
Editor's note: This story is being updated throughout Monday evening and Tuesday morning.
Go deeper