Pharma's bad behavior is causing its own problems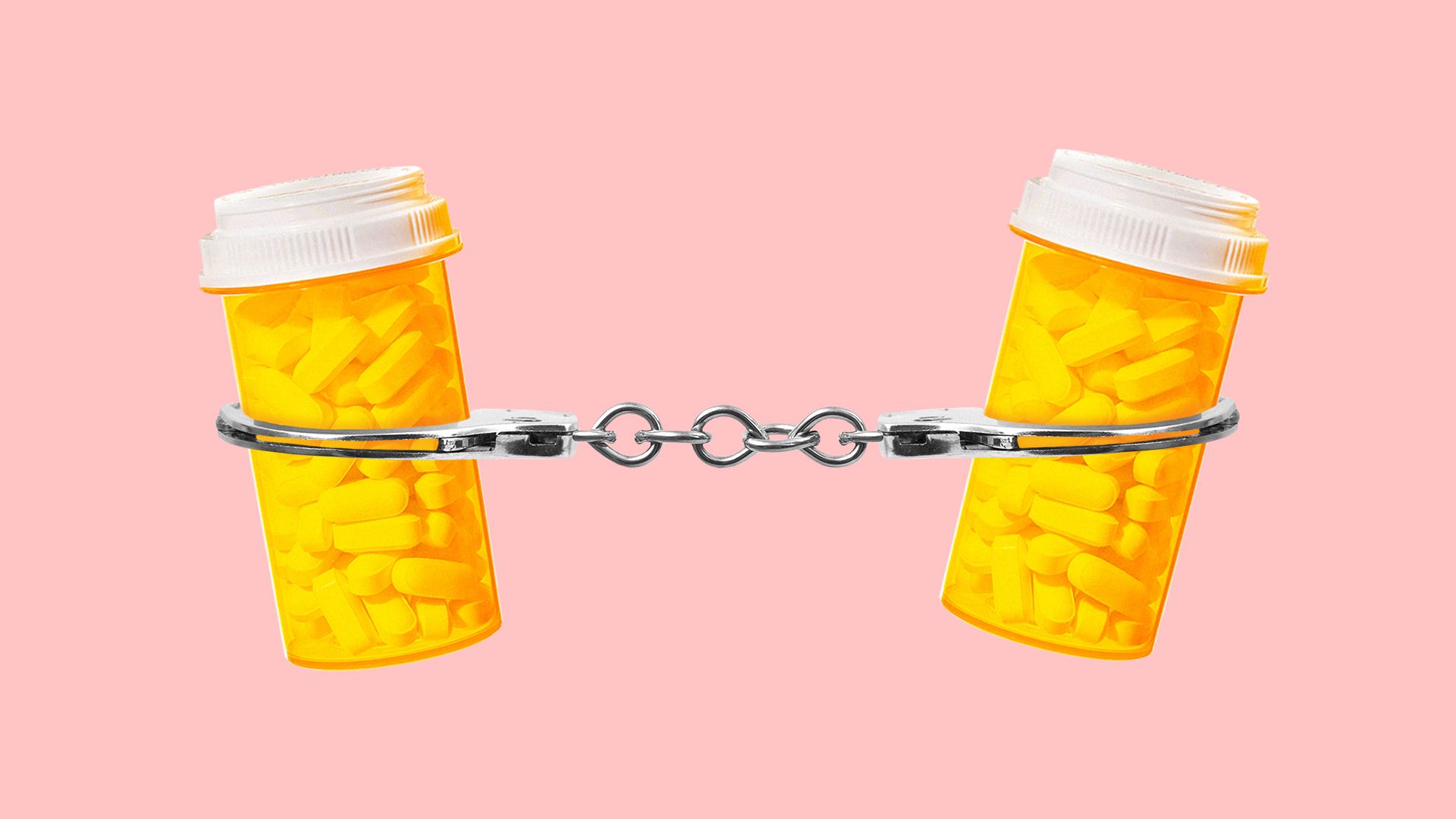 The pharmaceutical industry is under fire in the public eye, in Congress and in the courts. And it mostly brought this on itself — through price hikes, allegedly anticompetitive behavior and aggressive opioid marketing.
The big picture: There's a real debate to be had about the value of new, innovative, sometimes life-saving drugs. But the industry has clouded its own argument, and weakened its own political standing, through a slew of bad behavior.
Driving the news: New, scientifically advanced therapies come with eye-popping prices. One product may be about to come to market with a $2 million price tag. But it's also a medical breakthrough, curing a disease that often kills babies before their second birthday.
Other business practices are also under scrutiny.
Congress is considering changes to patent law, saying brand-name manufacturers "game" the system to unfairly keep generics at bay. Brands also deny generics the product samples they need to create their products, critics argue.
Legal settlements that keep generics off the market are under the microscope.
20 generic drug companies were recently sued for allegedly colluding to either maintain drug prices or raise them by as much as 1,000%.
At the same time, drugmakers including Purdue Pharma and Johnson & Johnson are facing high-profile, multi-billion-dollar lawsuits over their roles in the opioid crisis.
"There's a lot of money in health care and...the rules are sufficiently vague, and the opportunities are sufficiently great, that I think a lot of people are willing to take what appears to them as minimal risk for a potentially big payoff," the American Enterprise Institute's Joe Antos said.
The other side: Pharma argues that some controversial behaviors — like the steady increase in prices — are a result of drug middlemen's practices, and that they're necessary to fund the research that will lead to more breakthrough therapies.
"Is this industry more prone to fraud, or is it just more scrutinized?" former FDA Commissioner Scott Gottlieb asked.
"Most people working in the pharmaceutical industry are there to help improve patient lives. However, we have built a system where gaming is possible, partly due to a lack of transparency," said Vanderbilt's Stacie Dusetzina.
Holly Campbell, a spokeswoman for PhRMA — the main trade group representing the industry — pointed out that drug price growth has slowed down in recent years, and that as deductibles and other forms of cost sharing rise rise, patients end up shouldering more of the cost of their medicines.
With the rise of science that "would have been considered science fiction ten years ago," the industry is "advocating for new ways to pay for medicines so that our payment system keeps up with the pace of innovation," Campbell said.
The bottom line: "I don't think we should expect the industry to be a moral actor when everything we do in U.S. policy regarding pharma focuses...purely on money and financial incentives," said Memorial Sloan-Kettering Cancer Center's Peter Bach.
"As a matter of policy, we the people believe the industry should respond almost solely to financial risks and rewards, and so they do," he added.
Go deeper