Warren responds to Alabama abortion law with 4-part plan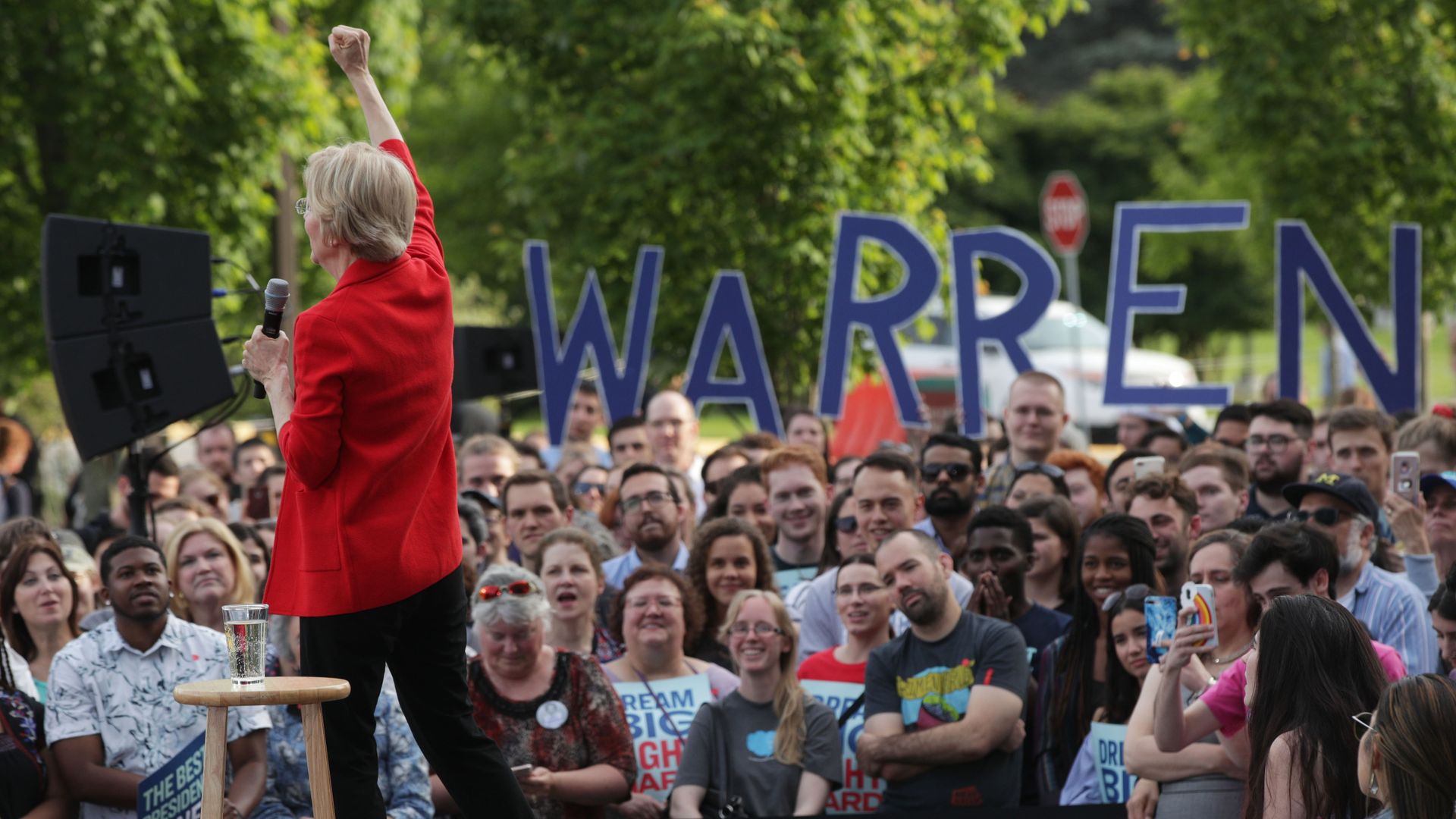 Sen. Elizabeth Warren has released a platform to protect access to reproductive care, including abortion, just two days after Alabama passed a law effectively banning abortion.
Why it matters: Warren is just one of three presidential candidates who have detailed specific plans to address reproductive rights (Sens. Bernie Sanders and Kirsten Gillibrand are the others). And she's calling on Congress to pass this slate of federal law proposals — but that's unlikely to happen.
The abortion rights plan includes 4 parts:
Create a federal parallel to Roe v. Wade in case it's overturned. "First, they must prohibit states from interfering in the ability of a health care provider to provide medical care, including abortion services. Second, they must prohibit states from interfering in the ability of a patient to access medical care, including abortion services, from a provider that offers them."
Pass the Women's Health Protection Act, which is already in Congress. This would block states from implementing Targeted Regulations on Abortion Providers (TRAP) laws, which limit and block women's access to abortion without overturning Roe.
Guarantee reproductive health coverage in all forms of health insurance. Warren proposes repealing the Hyde Amendment, which prevents women from getting abortions if they're covered by federally funded health care programs. She also calls on Congress to pass the EACH Woman Act to eliminate abortion restrictions for those on private insurance plans.
Undo the Trump administration's gag rule, which prevents providers in the Title X program from informing women how to access abortion and from performing abortions.
The bottom line: Warren is pushing Congress to pass federal laws "that will stand no matter what the Supreme Court does."
Go deeper:
Go deeper