Pete Buttigieg's campaign to return lobbyist donations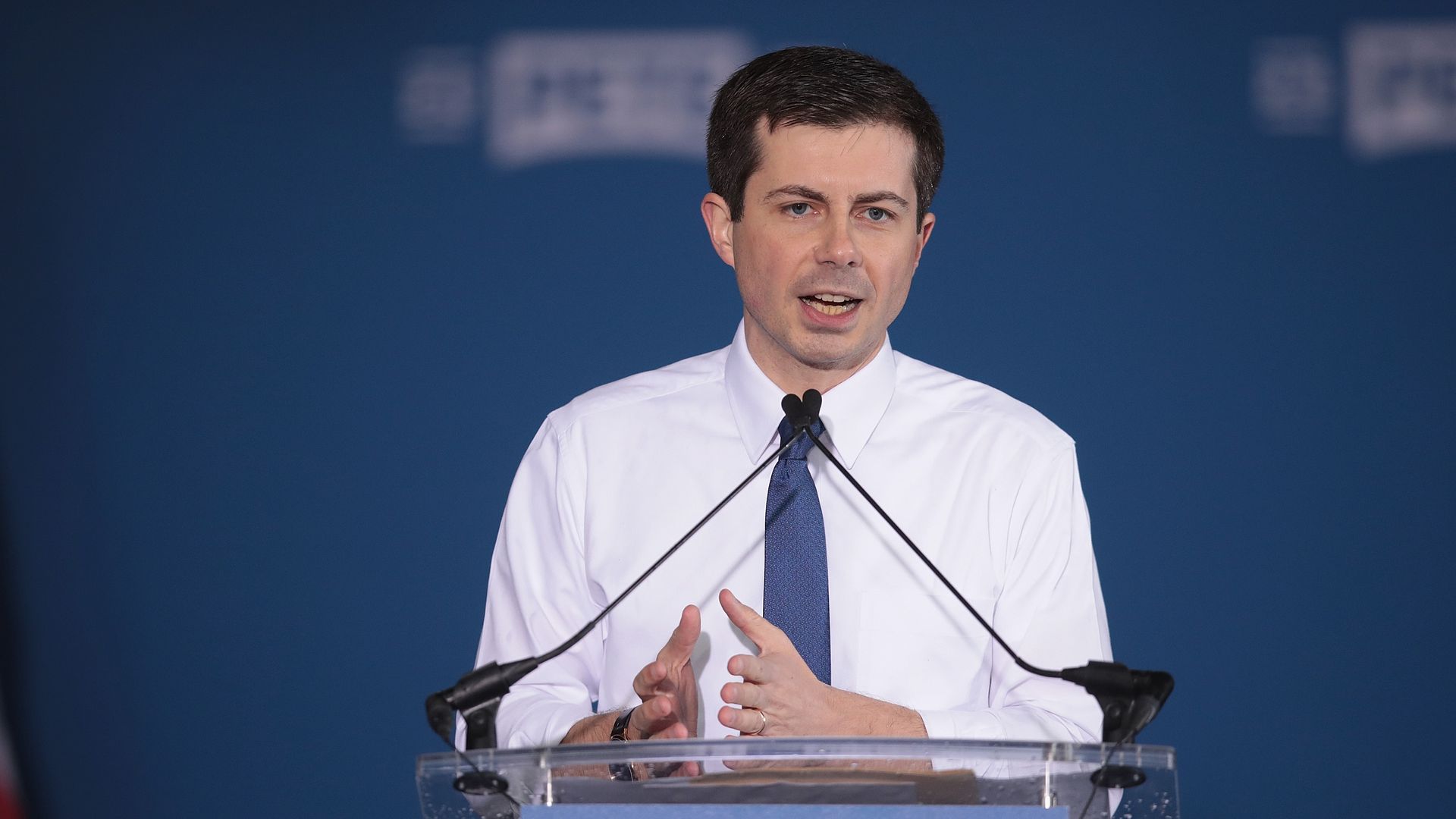 South Bend Mayor Pete Buttigieg announced in an email on Friday that the campaign will no longer accept contributions from federal lobbyists, and plans to return $30,250 to those who have already donated.
The big picture: The decision comes 1 day after former Vice President Joe Biden announced his presidential candidacy at the home of a Comcast executive, per Politico. Buttigieg recently found himself in the hot seat, per the Huffington Post, for being the only high-profile Democratic candidate to actively accept money from powerful Washington lobbyists.
Other Democratic candidates have sworn off donations from lobbyists and PACs, including Sen. Elizabeth Warren (D-Mass.) who shunned "big money fundraisers" and is pushing for a grassroots donations movement. Sen. Bernie Sanders (I-Vt.) also issued an announcement on Thursday taking a stand against special-interest fundraising.
Some 2020 Democratic contenders have been hush-hush on fundraising details against the backdrop of an intra-party debate over the role of big money in politics. Already, Buttigieg's campaign raised more than $7 million in Q1 of 2019, according to FEC filings.
Buttigieg's campaign will not:
allow lobbyists to serve as bundlers for the campaign.
accept money from corporate PACs.
accept contributions from fossil fuel firms.
Spokesperson Chris Meagher added on Friday that Steve Elmendorf — a lobbyist with clients such as Amazon and Facebook — will step down as a fundraiser for the Buttigieg campaign, per the AP.
Go deeper: Pete Buttigieg: Everything you need to know about the 2020 candidate
Go deeper