Trump's obstruction salvation: Disobedient staff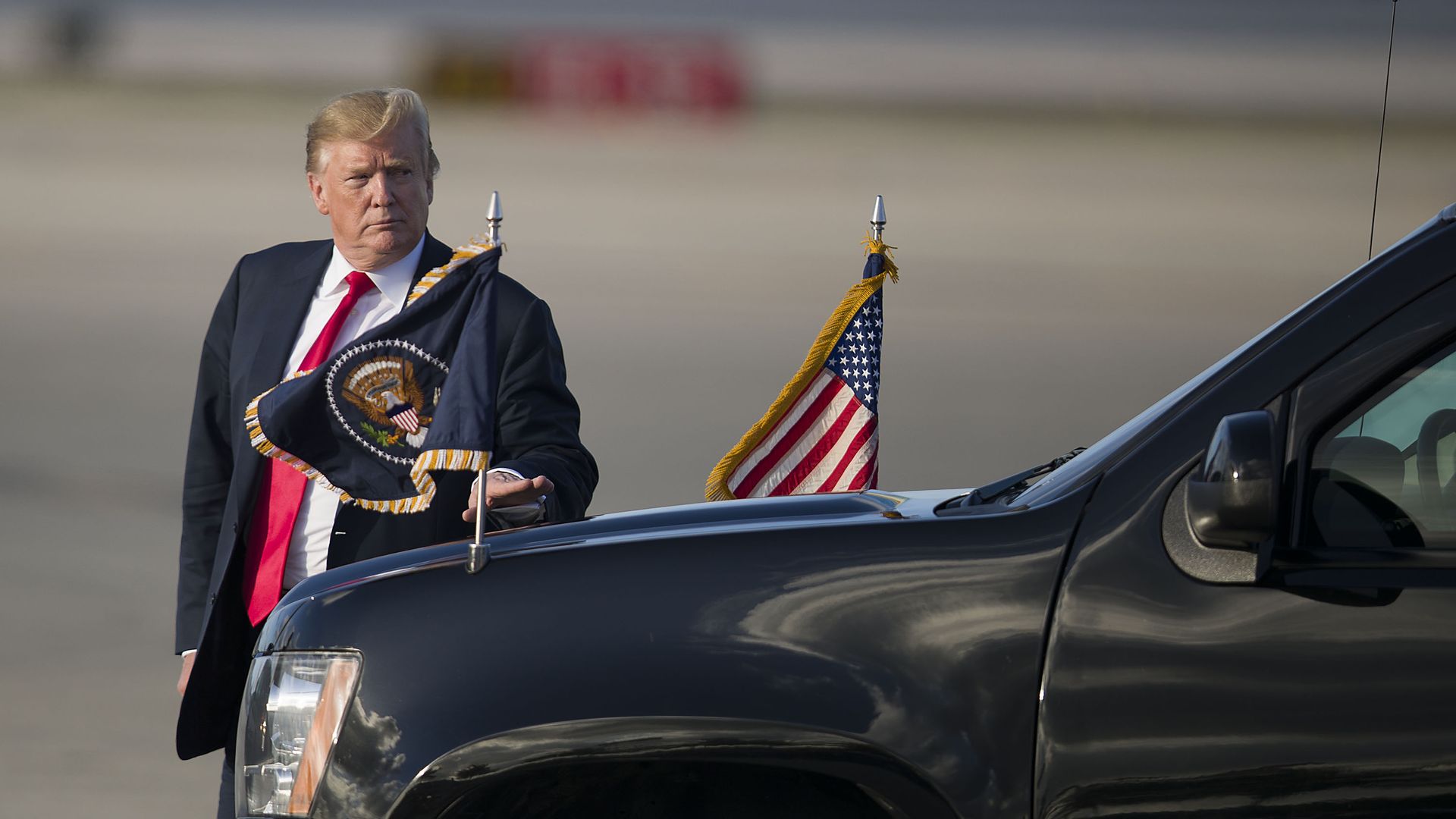 The Mueller report portrays President Trump as repeatedly trying to commit obstruction, only to have his staff ignore him, saving him from himself.
Why it matters: Trump often acted like a bystander during the special counsel's investigation, venting his frustration on Twitter and with reporters.
But a striking theme of the report is what an active player he was in the behind-the-scenes drama.
Trump often tried to orchestrate outcomes, then found himself thwarted by a system that was beyond his direct control.
"In early summer 2017," the report says, "the President called [then-Attorney General Jeff] Sessions at home and again asked him to reverse his recusal from the Russia investigation. Sessions did not reverse his recusal."
The report lists rat-a-tat examples of times that aides and advisers slow-walked or rebuffed Trump suggestions and orders, insulating him from obstruction:
Former FBI Director Jim Comey "did not end the investigation of [national security adviser Michael] Flynn, which ultimately resulted in Flynn's prosecution and conviction for lying to the FBI."
White House counsel Don McGahn "did not tell the Acting Attorney General that the Special Counsel must be removed, but was instead prepared to resign over the President's order."
Corey Lewandowski and Rick Dearborn "did not deliver the President's message to Sessions that he should confine the Russia investigation to future election meddling only."
"And McGahn refused to recede from his recollections about events surrounding the President's direction to have the Special Counsel removed, despite the President's multiple demands that he do so."
Here's a previously unknown episode, with the sort of colorful detail that peppers the report:
"In early July 2017, the President asked Staff Secretary Rob Porter what he thought of Associate Attorney General Rachel Brand. Porter recalled that the President asked him if Brand was ... 'on the team.'"
"Contemporaneous notes taken by Porter show that the President told Porter to 'Keep in touch with your friend.'"
"Porter did not contact Brand because he was sensitive to the implications ... and did not want to be involved in ... an effort to end the investigation or fire the Special Counsel."
Go deeper:
Go deeper