The war for your internet connection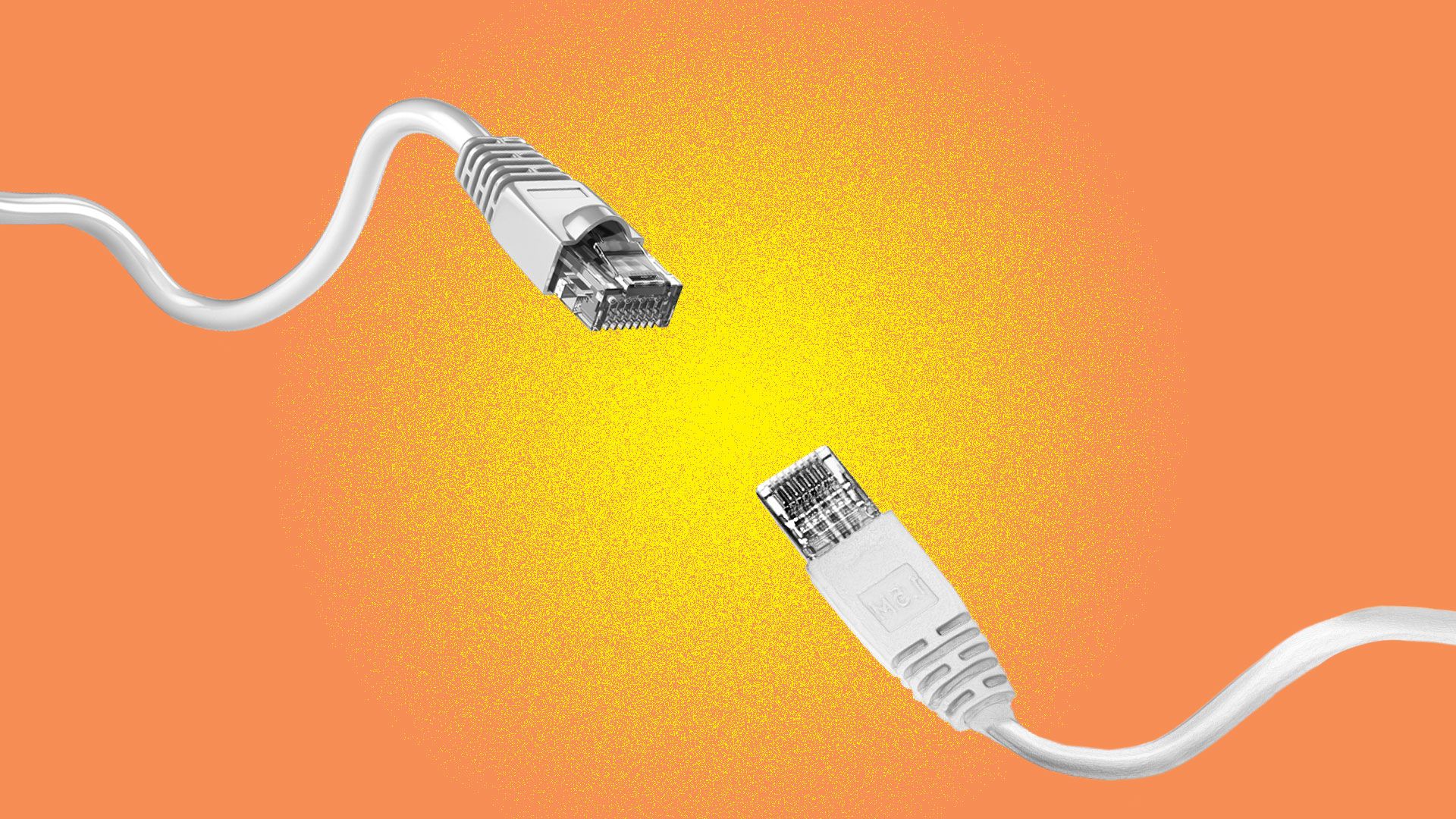 The world's biggest tech companies are spending billions of dollars on projects to get more people around the world connected to the internet.
Why it matters: Tech companies historically have specialized in services like social media or payments that ride on top of internet connections, rather than building the networks themselves. But their businesses can't grow without quick expansion of the web, and owning the broadband pipes is becoming just as important as owning the content that runs through them.
Driving the news: Facebook is in talks to develop an underwater data cable ring around Africa, The Wall Street Journal reports. The project aims to drive down internet costs so that Facebook can get more people using its services.
Facebook and other tech companies have been partnering with traditional internet providers around the world to invest in underwater cables, which make most internet connections around the world possible, because the investment can require tons of cash upfront.
These partnerships have grown over the past few years, bringing tech companies to the forefront of underwater cable ownership.
Google owns 63,605 miles of submarine cables around the world, with sole ownership of roughly 8.5% of the world's total.
The internet space race is also heating up. Amazon said Wednesday that it will launch thousands of satellites into space to provide internet around the world via a new effort called Project Kuiper.
SpaceX is also hoping to use satellites to beam broadband. The goal is for the low-orbit satellites to bring connectivity to millions in remote areas that are too hard to reach with fiber-optic cables and terrestrial wireless networks.
Google's parent Alphabet Inc. launched "Project Loon," in 2013 to provide Internet access to rural and remote areas via high-tech, high-altitude balloons that are launched into the stratosphere.
It also launched a fiber-optic internet service in the U.S. — although Google Fiber is no longer expanding to new markets — and has partnered with other providers to lay down fiber-optic cable in remote parts around the world.
Facebook was also focused on providing internet to people in remote areas through a drone technology project called "Aquila," but the company abandoned that project last year.
Microsoft launched its Airband initiative, which uses a mix of technologies including vacant broadcast airwaves, to cobble together connectivity for unserved rural areas.
The big picture: Telecom providers have traditionally managed internet expansion and footed the bill for the huge costs of digging fiber trenches and installing wireless infrastructure.
U.S. broadband providers have invested more than $1.6 trillion in connectivity since 1996, according to industry group USTelecom.
And U.S. wireless internet carriers are investing heavily to upgrade 4G networks with 5G technologies that will enable even more data-rich services.
Between the lines: Tech companies are pushing into the broadband space as many internet service providers (like Verizon, AT&T and Comcast) are buying up media properties to own more of the content that flows through those pipes.
Many internet providers typically bundle broadband or wireless internet connections with video services like streaming bundles or cable TV service.
But because fewer people are paying for cable subscriptions, many of those companies are trying to expand their broadband businesses to accommodate the proliferation of streaming services.
This means that instead of racing to add new connections, some telecom providers are pushing to make more money off of existing customers.
Bottom line: The war for consumers' attention is intensely cut-throat, but the competition to get more people connected to the internet is just as fierce.
Go deeper: Today's internet is by land, sea, air and space
Editor's note: This article has been corrected to note that Google's underseas cables are roughly 8.5% of the world's total (not the majority).
Go deeper