Despite recent drug fails, there's hope for Alzheimer's diagnostics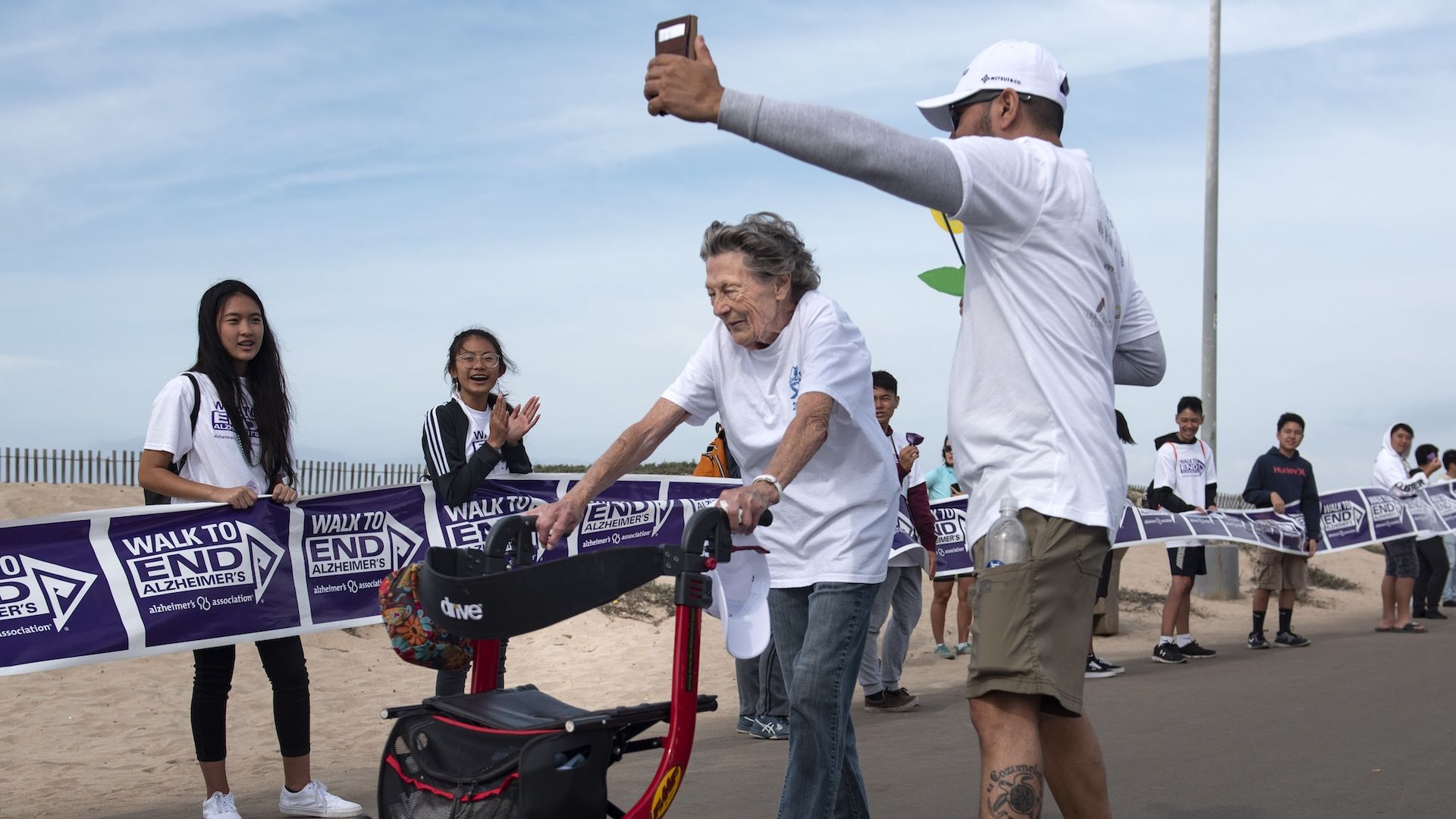 Scientists are seeking early diagnostics for Alzheimer's that could predict who is likely to develop the disease before noticeable symptoms materialize. In recent months, a large study was published showing that certain PET scans can lead to more accurate diagnoses, while other researchers are looking for disease biomarkers that may be evident in the eye, spinal fluid or the blood.
Why it matters: Alzheimer's, which is expected to affect 14 million Americans by 2060, starts decades before outward signs are indicated. While high-profile drug treatment trial failures, which were aimed at halting the degenerative disease, have occurred recently, scientists believe there are steps people can take that may help delay memory loss or alleviate other symptoms — and catching Alzheimer's early may be especially beneficial.
Background:
What's new: Howard Fillit, founding executive director and chief science officer of the Alzheimer's Drug Discovery Foundation, tells Axios:
Other exciting developments in the works, Fillit says, are tests of early diagnostics in the eyes, blood and spinal fluid that look for amyloids and tau, plus inflammatory and neurodegeneration markers. He expects a blood test in a couple years and says "this is a really exciting time for biomarkers in this space."
Biomarkers are something — such as amyloids — that can be measured and indicate the possible presence of a disease. Fillit points to...
Meanwhile, Jeff and MacKenzie Bezos joined the Diagnostics Accelerator formed over the summer to develop novel biomarkers for the early detection of Alzheimer's, bringing the total funding for new grants over the next 3 years to $50 million, ADDF announced Tuesday.
The bottom line: Billions are being spent by the U.S. government and biotech companies to understand the cause and to pin down better diagnostics and treatments. "Alzheimer's will look like cancer [research] soon," Fillit says. "We will have precision medicine."
Go deeper:
Go deeper