2020 presidential election: Pete Buttigieg has raised $7 million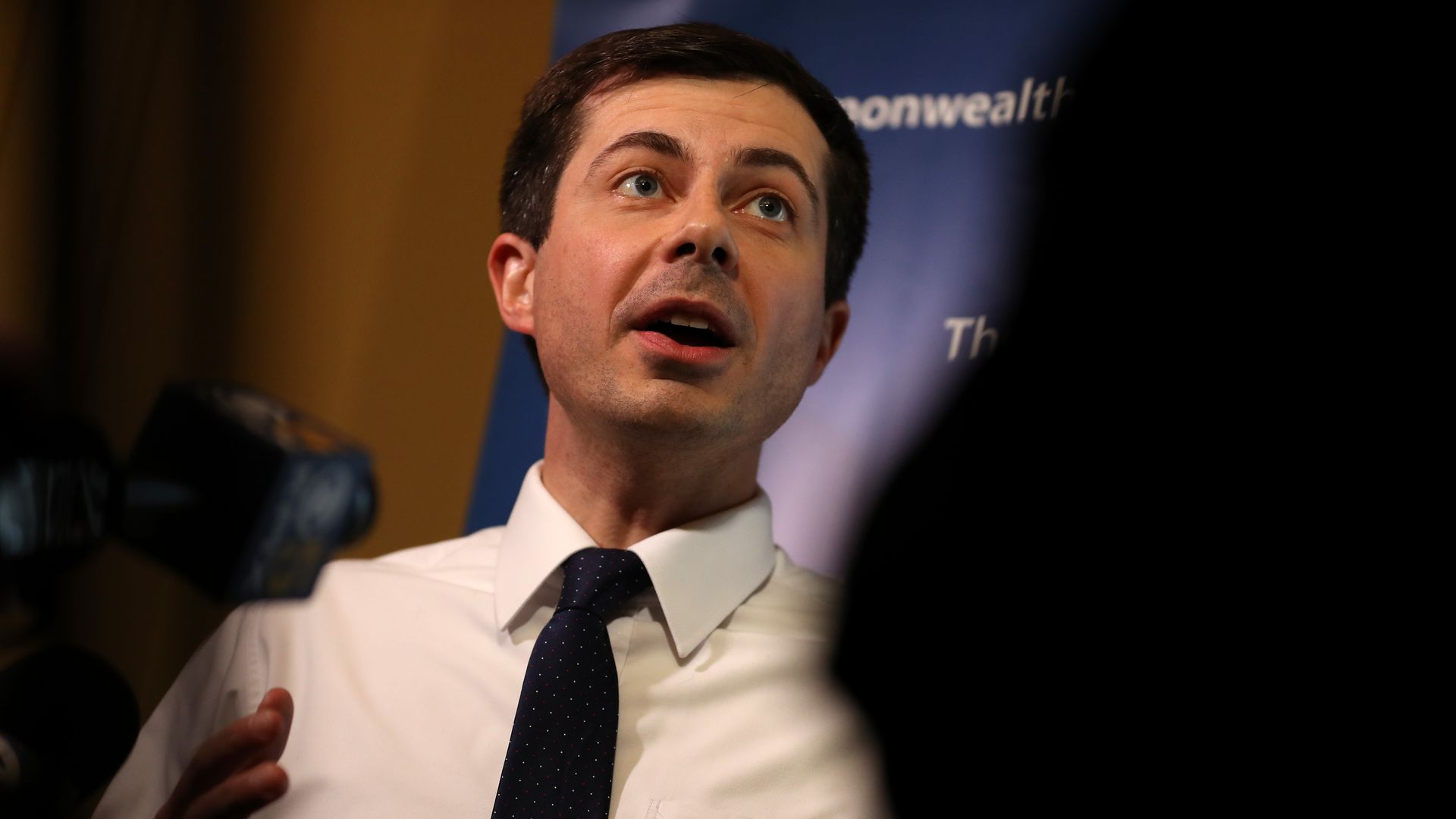 Pete Buttigieg has raised more than $7 million since launching a presidential exploratory committee in January, the potential candidate announced Monday morning.
Why it matters: Buttigieg started with low name recognition and earned more organic search interest than initial media visibility, but reached as high as 4th in a recent nationwide poll.
"This is just a preliminary analysis, but our team's initial report shows we raised over $7 million dollars in Q1 of this year. We (you) are out-performing expectations at every turn. I'll have a more complete analysis later, but until then: a big thank you to all our supporters."
— Mayor Pete, in a tweet
Over the past week:
Buttigieg criticized President Trump's "MAGA" slogan: There is a "false promise being peddled by this White House that the solution is just to turn back the clock …'We're gonna make America Great again?' You know, what does that mean? It means 'we're going to stop the changes so you don't have to change anything,' and it's not honest. You can't have honest politics that revolves around the word 'again.'"
He also claimed "enormous respect" for Hillary Clinton, who he criticized in January for her claiming that America is "already great": "Just to make this clear, I think America would be a much better place if she were president ... That's why I voted for her and that's why I campaigned for her."
What's next: Expect more campaigns to announce their fundraising tallies today, since 2019's first quarter of fundraising ended yesterday.
Go deeper:
Go deeper