Tech companies storm the content business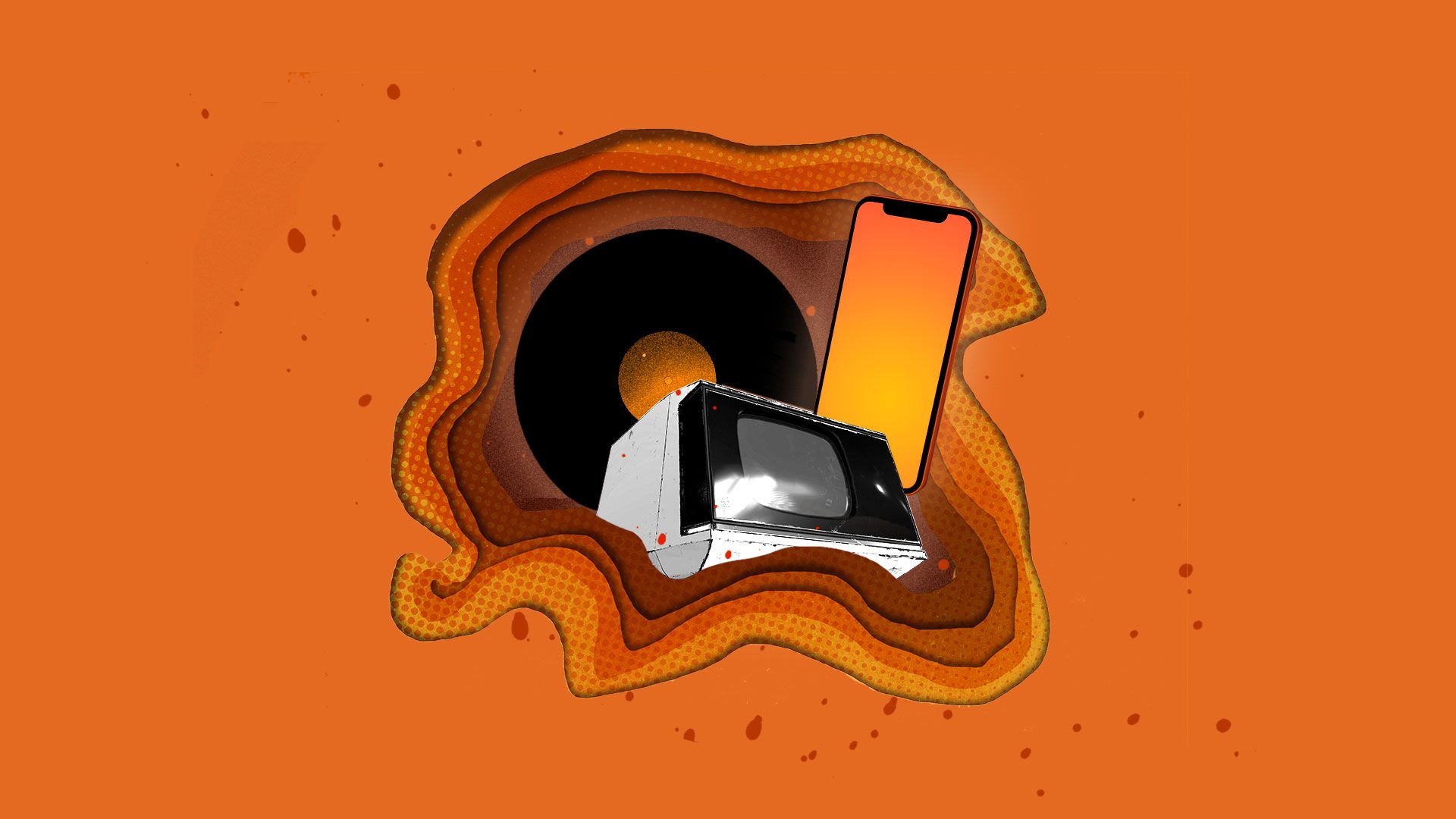 As TV advertising sales season approaches, traditional East coast media companies are under pressure to hold on to precious content rights or create popular programming to keep users from ditching their cable packages.
What's happening: Apple, Amazon and other West coast tech giants, keen on gaining subscribers, are bundling news, music, movies and TV shows. They can give away some content or charge less than traditional content companies thanks to the fact that they can make money from selling hardware (Apple) or goods (Amazon).
Driving the news: Apple unveiled its new multi-media subscription service Monday. It includes an a la carte TV subscription service, original programming, news, as well as payments, cloud storage, music and more.
Last month, Hulu and Spotify Premium announced a new entertainment bundle that would give individual U.S. Spotify Premium users access to Hulu's ad-supported digital TV and movie content plan at no additional cost.
Amazon Prime memberships currently include the streaming of free movies, TV shows, music, unlimited reading and more. Amazon is also investing more in live sports programming. 
The bottom line: Media consumption is likely to be dominated by a few big companies that can offer a variety of services, as opposed to individuals accessing many different subscriptions individually.
That could be potentially very cost-efficient for consumers, but puts more pressure on traditional media companies.
Go deeper