Drivers don't understand their cars' automated technology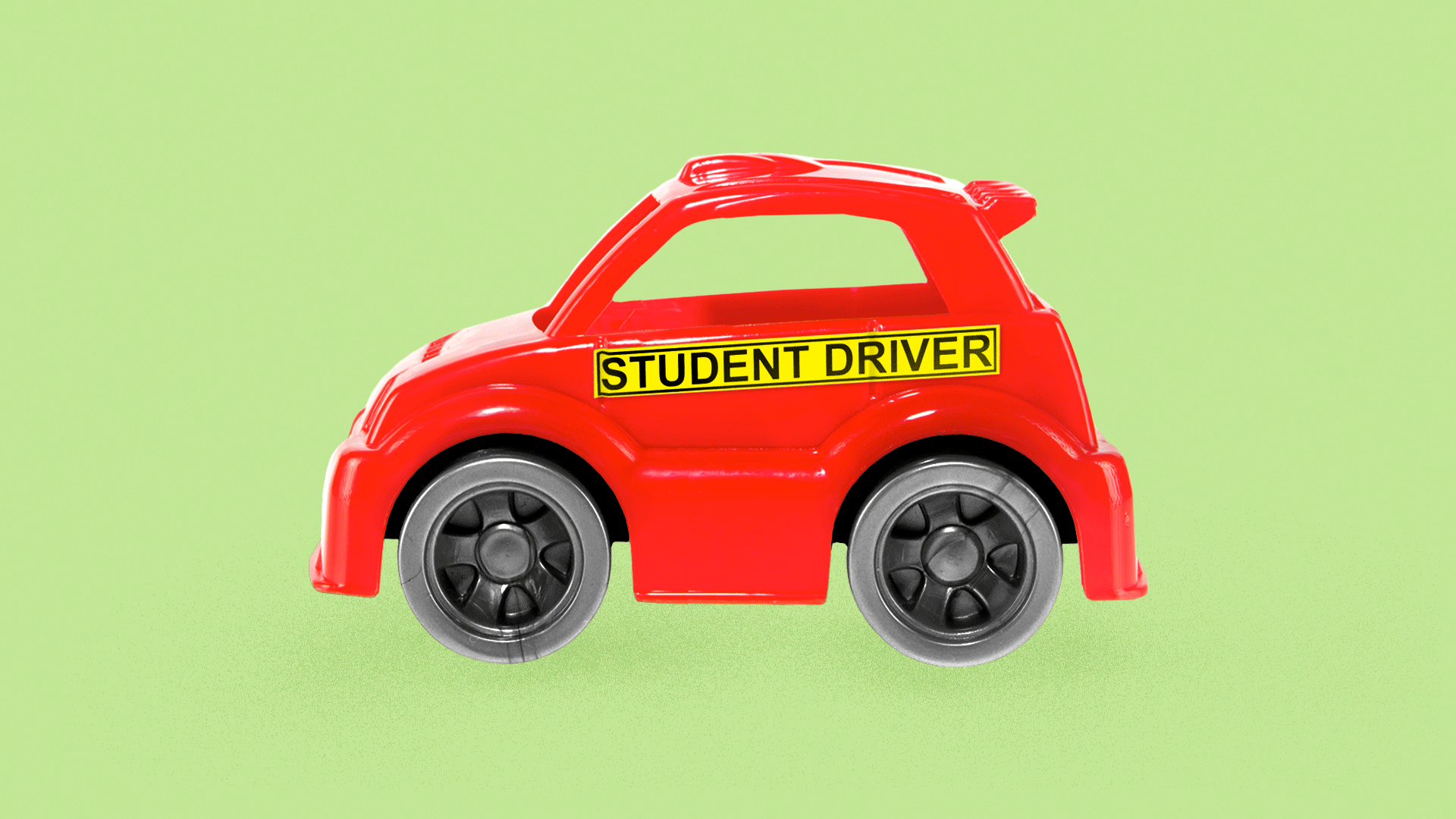 Drivers are encountering more automation in their cars, but experts say they need more training to better understand and safely use the technologies.
The big picture: Assisted driving features are turning cars into next-generation automated machines — the first ones that many people will be exposed to. How humans and machines learn to interact when driving could indicate how people might work with robots in the future.
In the air, automation has made aviation safer, in part because pilots are educated about how the technology affects their attention and ability to fly. But with too little training, automation in the flight deck can cause problems.
Case in point: The FAA is investigating whether training would have prepared pilots of the Boeing 737 MAX 8 to deal with new automation in their planes.
In cars, some partially automated technologies — automatic emergency braking and collision detection — provide safety benefits. But it's not yet known if convenience features — for example, lane-keeping assist — are making driving safer.
In these systems, the driver is supposed to be engaged and in control even if they aren't steering.
But drivers' minds wander, and their ability to refocus and then react takes time.
"We're terrible at paying attention — and we think we're awesome at it," says Steve Casner, a research psychologist at NASA who studies how humans interact with automation.
He says people's misconceptions about their ability to jump back in when needed along with their misunderstanding of the technologies can lead them to become dangerously disengaged or complacent.
Automakers are taking different approaches to keeping humans engaged in driving.
GM's SuperCruise technology allows drivers to remove their hands from the wheel on pre-mapped, restricted highways. But a camera monitors whether drivers are paying attention — and they're alerted if they aren't — because they may have to jump back in and steer the car. (Consumer Reports gave SuperCruise a top-rating for these technologies.)
Toyota is developing its Guardian system that would keep the driver in control, and the computer will take over if the driver makes a mistake.
Some companies, including Waymo, Aurora and Zoox, are steering clear of developing intermediate systems altogether in favor of fully autonomous cars that don't require drivers.
What's needed: In a new paper, Casner argues drivers, like pilots, need education and continuous experience with automation.
By focusing on underlying concepts of automation — how it works, the limitations and how it affects our ability to pay attention — Casner says drivers could be educated despite differences between carmakers' technology features.
Yes, but: Unlike professional pilots who are required by law to have regular, rigorous training, drivers' willingness to be trained will vary, according to Consumer Reports' David Friedman.
"All the training in the world can't compensate for a poorly designed automation system," says Friedman, who is a former acting administrator of the National Highway Traffic Safety Administration.
"That has been one of the challenges, including with the MAX 8 and a lot of the cars on the road today — they seem to expect the human to adapt to it, instead of a system that takes into account real human beings," he adds.
The bottom line: Understanding how and when to use automation has to become part of our driving culture, Casner says. "We don't have good automation common sense yet."
Go deeper:
Go deeper