Beto O'Rourke enters 2020 presidential election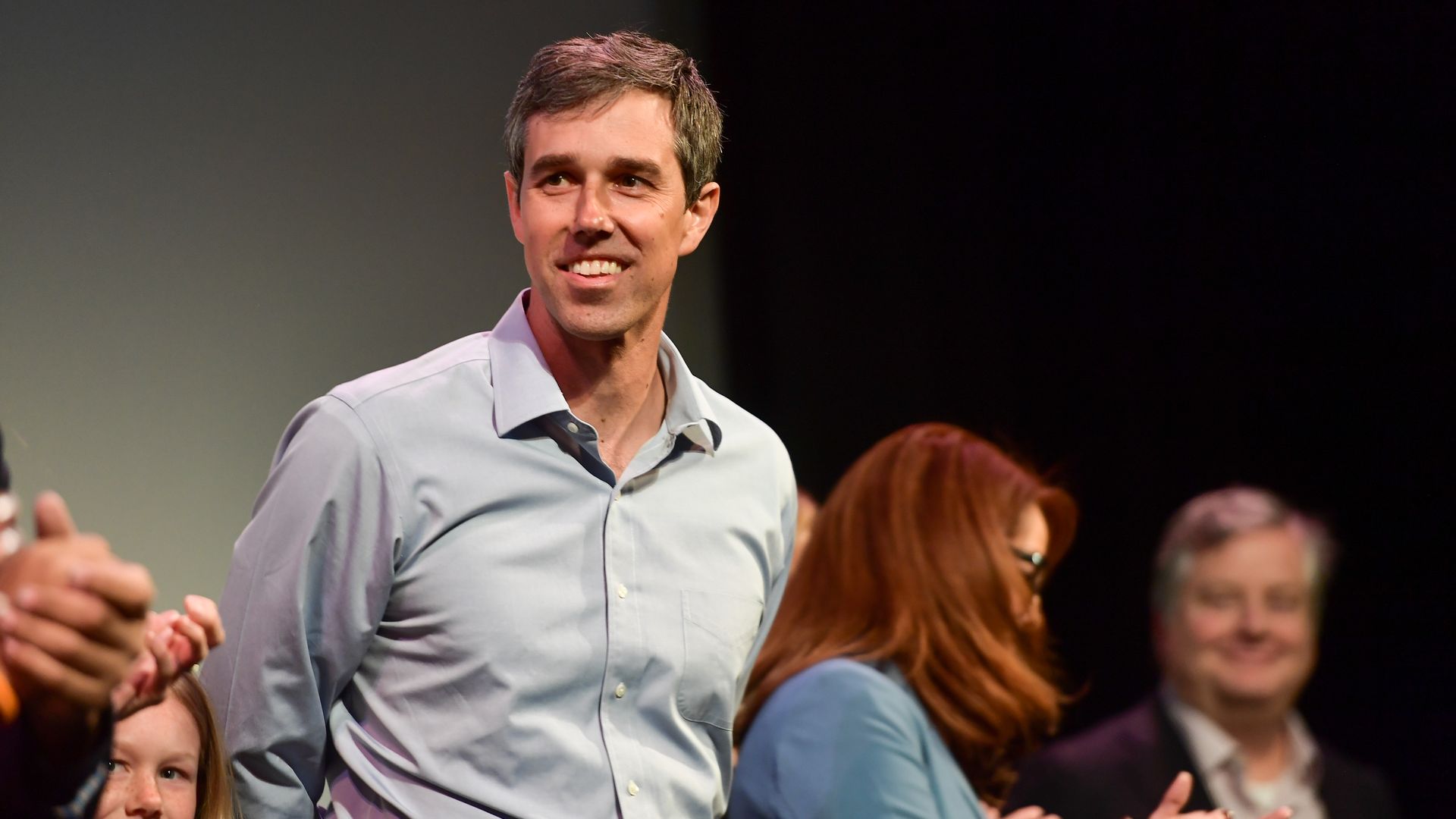 Former Texas congressmen Beto O'Rourke announced he has joined the 2020 presidential election on Thursday, joining a crowded pool of candidates who are seeking out the Democratic nomination, the AP reports.
Why it matters: Beto was unknown outside of Texas until his race against Ted Cruz put him on the national stage. If he ends up winning, AP writes that he "would be the first U.S. politician to do so since Abraham Lincoln lost his Senate bid to Stephen Douglas in Illinois in 1858, then was elected president two years later."
"The challenges that we face right now ... They will either consume us, or they will afford us the greatest opportunity to unleash the genius of the United States of America," he announced Thursday morning.
Beto O'Rourke previewed his candidacy with an Annie Leibovitz cover of Vanity Fair.
The 17-page spread in the April issue hits newsstands March 28, giving Editor Radhika Jones a massive news driver.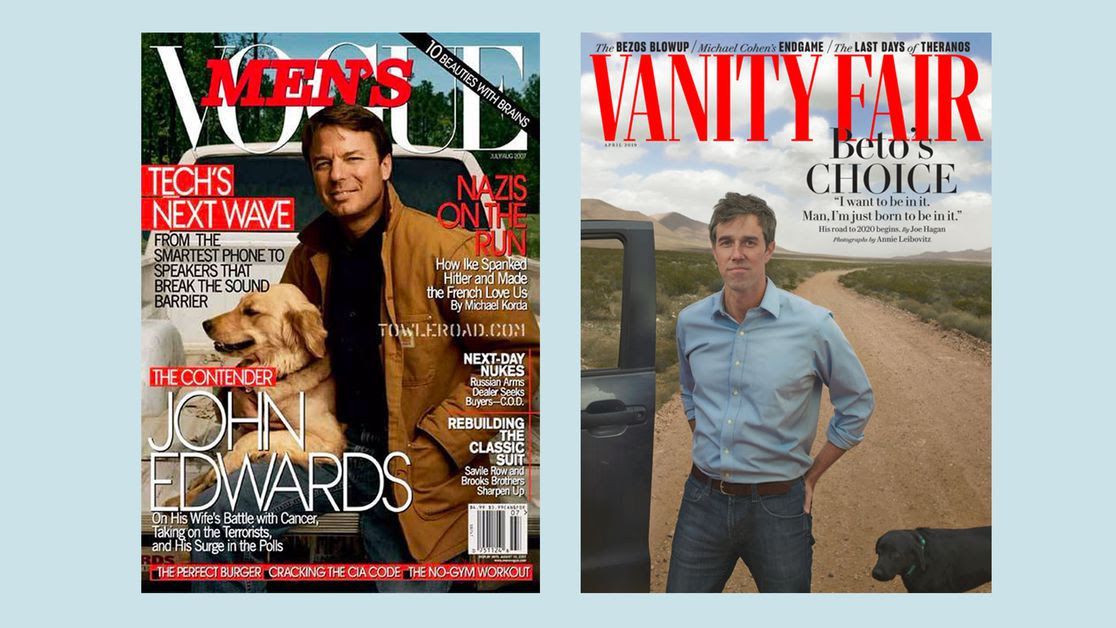 Joe Hagan, who wrote the cover story, tweets that he spent two months reporting this story before ever meeting Beto, starting last December:
"I convinced Beto O'Rourke to do this cover story after walking up to his house and introducing myself one Sunday afternoon. He was lounging on the front veranda, barefoot in blue jeans and T-shirt, talking on his cell phone."
Hagan captures O'Rourke's "radical openness":
Beto O'Rourke seems like a cliff diver trying to psych himself into the jump. And after playing coy all afternoon about whether he'll run, he finally can't deny the pull of his own gifts. "You can probably tell that I want to run," he finally confides, smiling. "I do. I think I'd be good at it." ...
The more he talks, the more he likes the sound of what he's saying. "I want to be in it," he says, now leaning forward. "Man, I'm just born to be in it, and want to do everything I humanly can for this country at this moment."
Go deeper:
Go deeper