New fears rise about kids online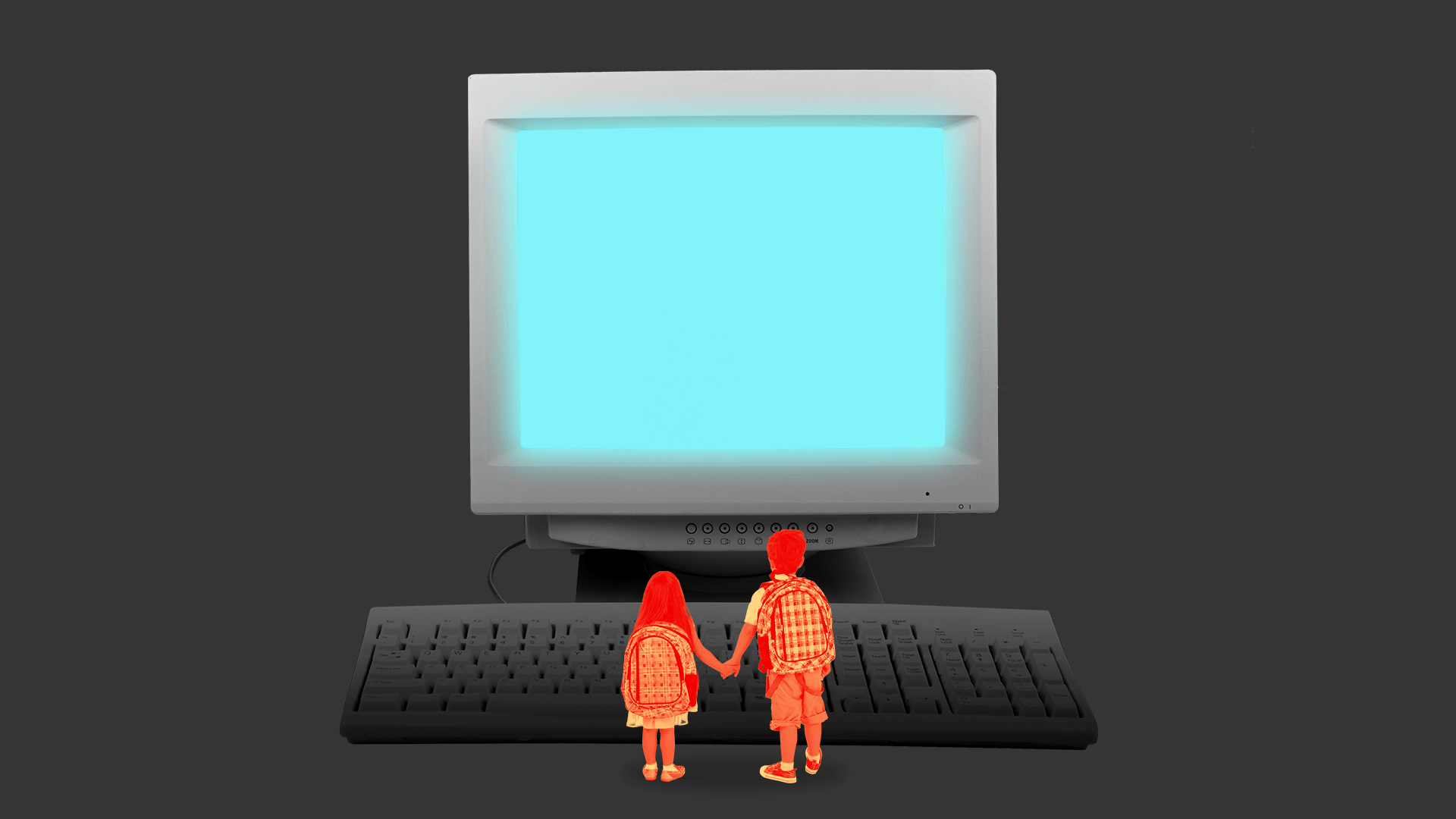 A series of scary headlines, legal actions and pranks this week have reminded the nation of the perils of the internet for our most vulnerable population: children.
Why it matters: The long-term impact on children growing up in today's device-centered media environment is largely unknown, and research on the topic is so far preliminary. But parents, teachers and regulators worry that a lack of safeguards around kids' privacy and online content could have dangerous consequences.
Driving the news: YouTube said Thursday it would ban comments on videos featuring children under the age of 18.
The move is in response to a controversy around sexualized comments that have appeared on YouTube videos of children.
"Disabling comments is a significant improvement, but it should only be phase one of YouTube's clean up plan," said Haley Halverson, vice president of advocacy and outreach at the National Center on Sexual Exploitation.
Shortly after YouTube took action, a report suggested that Instagram is a prime vehicle for child abusers.
Parents and teachers struggle to keep tabs on every new game, social media and video fad targeting kids — and they have a hard time separating real threats from perceived ones.
This has been the case for generations, but online culture is fragmented and constantly morphing.
Their anxiety about what children are exposed to online can be exploited by misinformed media reports about viral pranks, playing to parents' worst fears.
This week, local news outlets quickly jumped on an old hoax story alerting parents to a creepy sculpture named "Momo" being spliced into YouTube videos telling young children how to harm themselves.
The stories caused alarm, although there's no evidence this has actually happened. The drama escalated to the point that YouTube said Friday evening it has stopped running ads with all videos of Momo.
This month, some local authorities warned parents about a supposed social media trend called the "48-Hour Challenge" which encourages teens to go "missing" in an effort to get pickup on social media. But so far, there's been no credible reports to suggest that any child has gone missing as a result.
Policymakers are frustrated. While many bipartisan efforts have attempted to create guardrails for kids, enforcing rules across the rapidly proliferating media platforms can feel like whack-a-mole to regulators.
TikTok, a short-form video app owned by Chinese tech giant Bytedance, agreed Wednesday to a $5.7 million settlement with the Federal Trade Commission for illegally collecting personal data from children. It's a record fine for a violation of the Children's Online Privacy Protection Act.
"Kids' lives are increasingly lived online, and companies like TikTok have been all too eager to take advantage of child app users at every turn," said Sen. Ed Markey (D-Mass.).
Separately, a coalition of advocacy groups filed a complaint with the FTC last week alleging that Facebook violated children's privacy and unfairly pushed them to make purchases in applications hosted on its platform. The FTC hasn't indicated that it will investigate the complaint.
The impact: Some parents respond to these dangers by dropping free platforms like YouTube that host user-generated content and instead opting for subscription streaming services like Netflix, Nickelodeon, Hulu or Disney that vet kids' content.
But many lower-income families can't afford cable TV packages or subscription streaming channels. That means families who rely on free, ad-supported video platforms are disproportionately at risk of being exposed to nefarious content.
Meanwhile, the Federal Communications Commission has proposed relaxing requirements for educational content on free, over-the-air broadcast channels. Millions of households rely on those channels, including large numbers of people of color.
Advocacy groups argue this will make broadcast TV content less suitable for children, but the FCC argues there's a plethora of new options for kids.
The bottom line: Online platforms like YouTube and Facebook were first created to capture the data and attention spans of adults. Now their youngest users need the opposite: more privacy and protection from bad actors.
Go deeper:
Go deeper