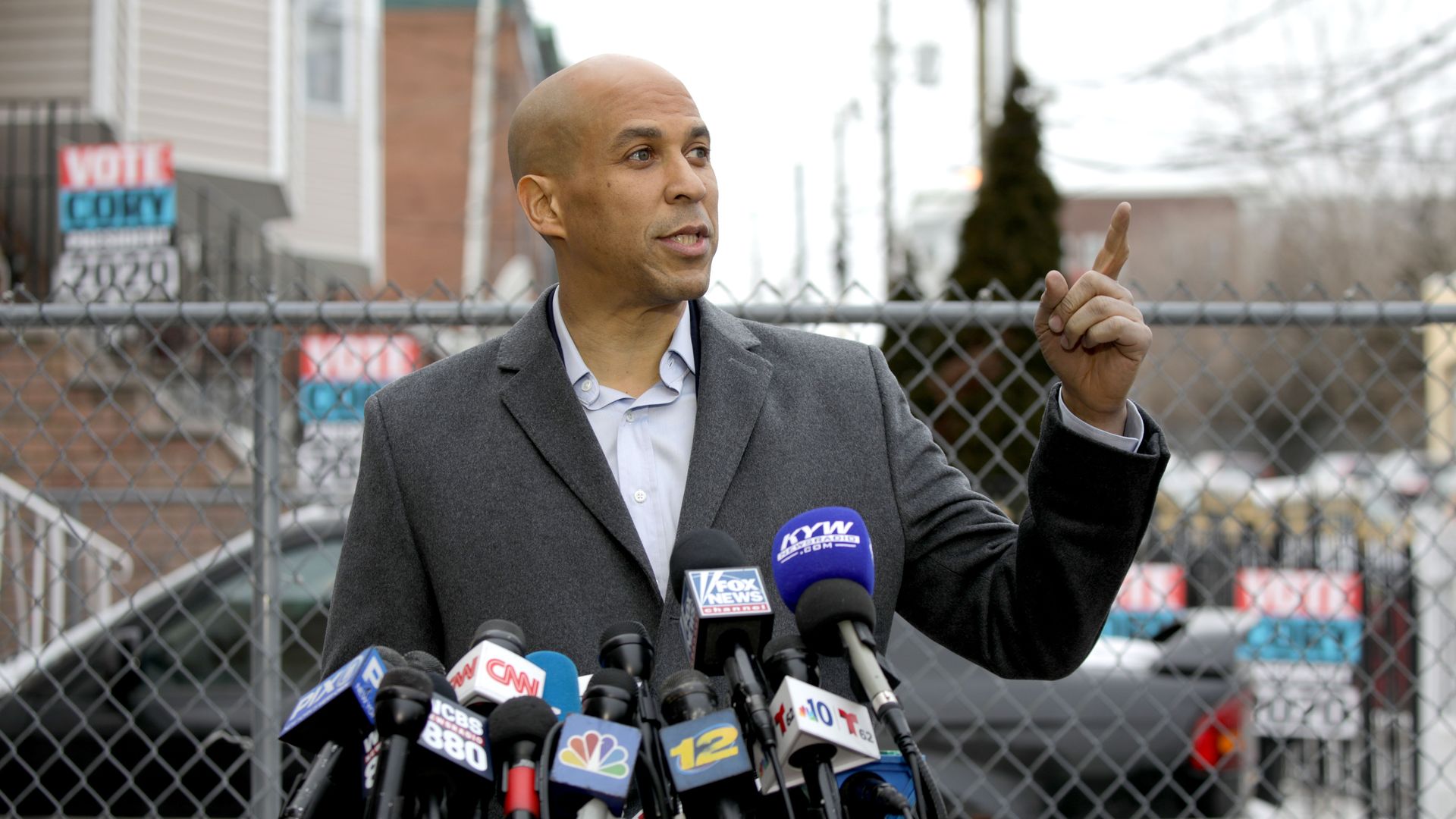 Editor's note: Booker dropped out of contention for the Democratic presidential nomination on Jan. 13, 2020. Below is our original article on his candidacy.
Democrat Cory Booker is a New Jersey senator known for his optimistic views. The former mayor of Newark lived in one of the city's most distressed buildings until 2006 in a show of defiance against the landlord and the city.
Key facts about Cory Booker:
Current position: Senator from New Jersey — 5 years served
Age: 49
Born: Washington, D.C.
Undergraduate: Stanford (Rhodes Scholar)
Date candidacy announced: Feb. 1, 2019
% of votes in line with Trump, per FiveThirtyEight: 15.4%
Previous roles: Newark, N.J. city council, mayor of Newark
Cory Booker's stance on key issues:
Key criticisms of Cory Booker:
Corporate interests: Booker was the top recipient of Wall Street money in the 2014 election cycle. He also has a reputation as a friend of the pharmaceutical industry as well as Silicon Valley.
Self-promotion: He has been criticized as a grandstanding politician, highlighted by his "I am Spartacus" moment when he said he would jeopardize his Senate seat by releasing confidential documents during the Brett Kavanaugh confirmation hearings.
1 fun thing about Cory Booker:
Go deeper: Everything you need to know about the other 2020 candidates
Go deeper