Alexandria Ocasio-Cortez is the Democrats' Trump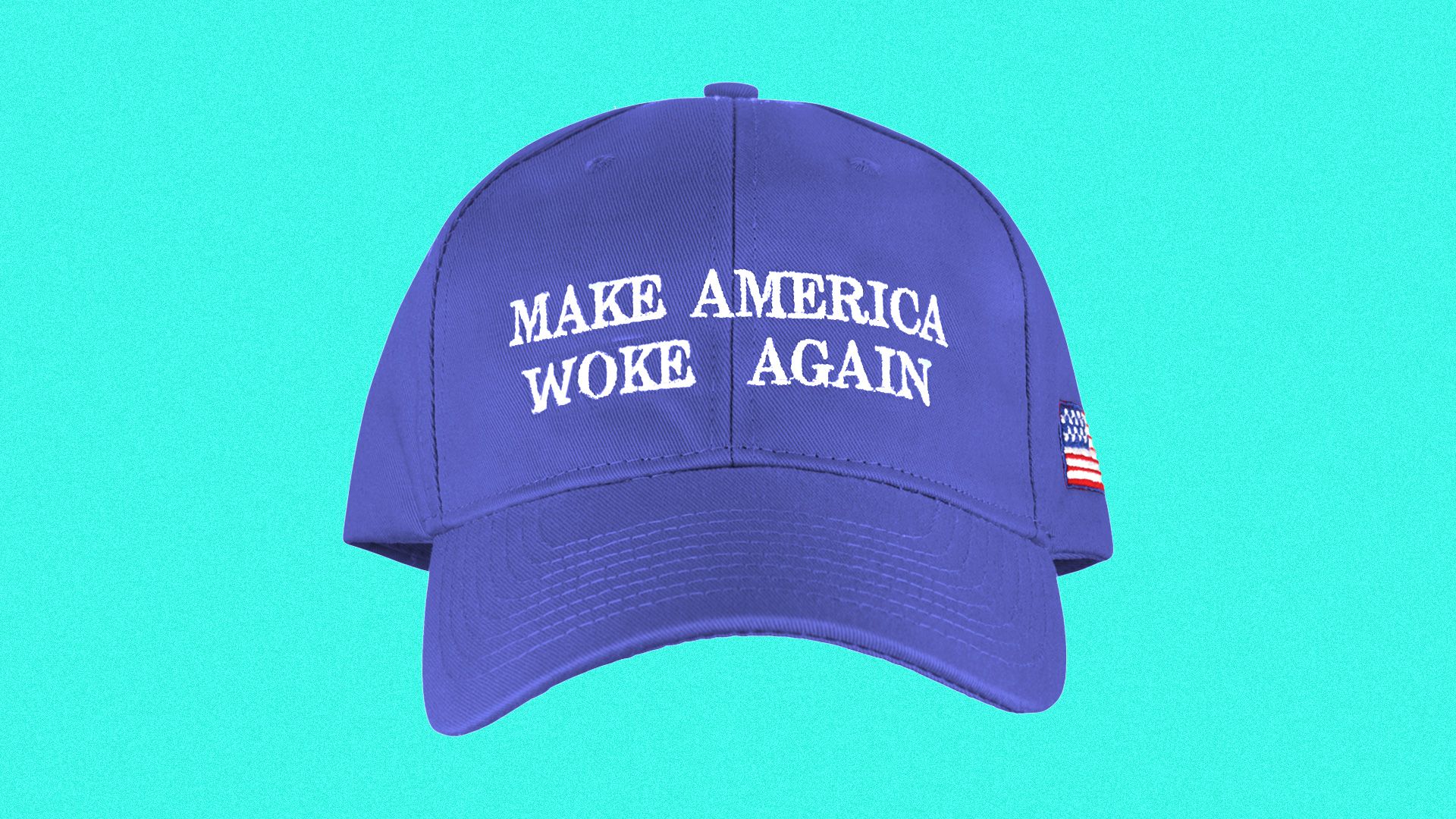 Rep. Alexandria Ocasio-Cortez (D-N.Y.) has attracted more online and media attention this year than any Democrat running for president.
Why it matters: Like President Trump in 2016, Ocasio-Cortez has mastered Twitter while at the same time acting as a magnet in the digital and cable news ecosystem.
Her social media stardom follows her around the web, sucking an entire news cycle in around her. That amplifies her media presence, making it feel even bigger than it is on social media itself.
Coverage of Ocasio-Cortez is more likely to be picked up by news websites from social media than any other Dem, according to data from social analytics company Parse.ly that was pulled for Axios.
From a list of eight popular Democrats, Ocasio-Cortez attracted the second highest overall traffic — after House Speaker Nancy Pelosi — between Jan. 3 (when she was sworn in) and Feb. 10 (Sunday) on the websites within Parse.ly's network.
Most of Pelosi's traffic is related to the possibility of a second government shutdown, per Parse.ly.
How she does it: The digital dominance of Ocasio-Cortez comes not just from the velocity of her social media use, but the buzz around her policies, videos and viral quips.
"Alexandria Ocasio-Cortez" was the #3 top trending search on Feb. 5, the day of the State of the Union, and was the top trending Google Image search related to the State of the Union last week.
An Axios analysis of Twitter data using CrowdTangle analytics found that Ocasio-Cortez generated more interactions — retweets plus likes — than the six most prolific news organizations combined, over 30 days between December and January.
Be smart: The Ocasio-Cortez web traffic blitz, and cable-news cascade, is because she has introduced — and aggressively defended and promoted — progressive policies around income taxes and climate change on social media.
Ocasio-Cortez has mentioned #GreenNewDeal more than any other word on Twitter, per data from public affairs software company Quorum (with the exceptions of "people," "one" and "change").
In less than a month, she has posted 68 times about #GreenNewDeal.
Such hot-button issues flourish on social media and, particularly, Facebook.
Despite the fact that she isn't the biggest Facebook user (she favors Twitter and Instagram), Facebook is Ocasio-Cortez's main source of social traffic, with about 40% of views coming from that network, per Parse.ly.
Twitter is next, at just 2.8% of views.
Yes, but: While Ocasio-Cortez may be the queen of social media amongst popular Democrats, she doesn't have the lead in all metrics.
She doesn't have the most followers. Sen. Bernie Sanders (I-Vt.) has more followers than Ocasio-Cortez 0n Instagram. Sanders and Sen. Cory Booker (D-N.J.) have her beat on Twitter. Sanders, Booker, former Vice President Joe Biden, Sen. Kamala Harris (D-Calif.), Beto O'Rourke, and Pelosi all win on Facebook.
She doesn't receive the most engagement on the biggest platforms, Facebook and Instagram. According to a CrowdTangle analysis, Harris beat her on Instagram and Sanders had the edge on Facebook between Jan. 3 and Feb. 10.
Methodology:
Parse.ly's network consists of over 2,000 publisher websites across the globe, all of which are paid customers of Parse.ly.
Popular Democrats measured include Sen. Bernie Sanders, Sen. Kamala Harris, former Vice President Joe Biden, Beto O'Rourke, Sen. Cory Booker, Speaker Nancy Pelosi, Stacey Abrams and Sen. Kirsten Gillibrand.
Go deeper:
Go deeper