Report: Trump seeks wide review of cutting GM funds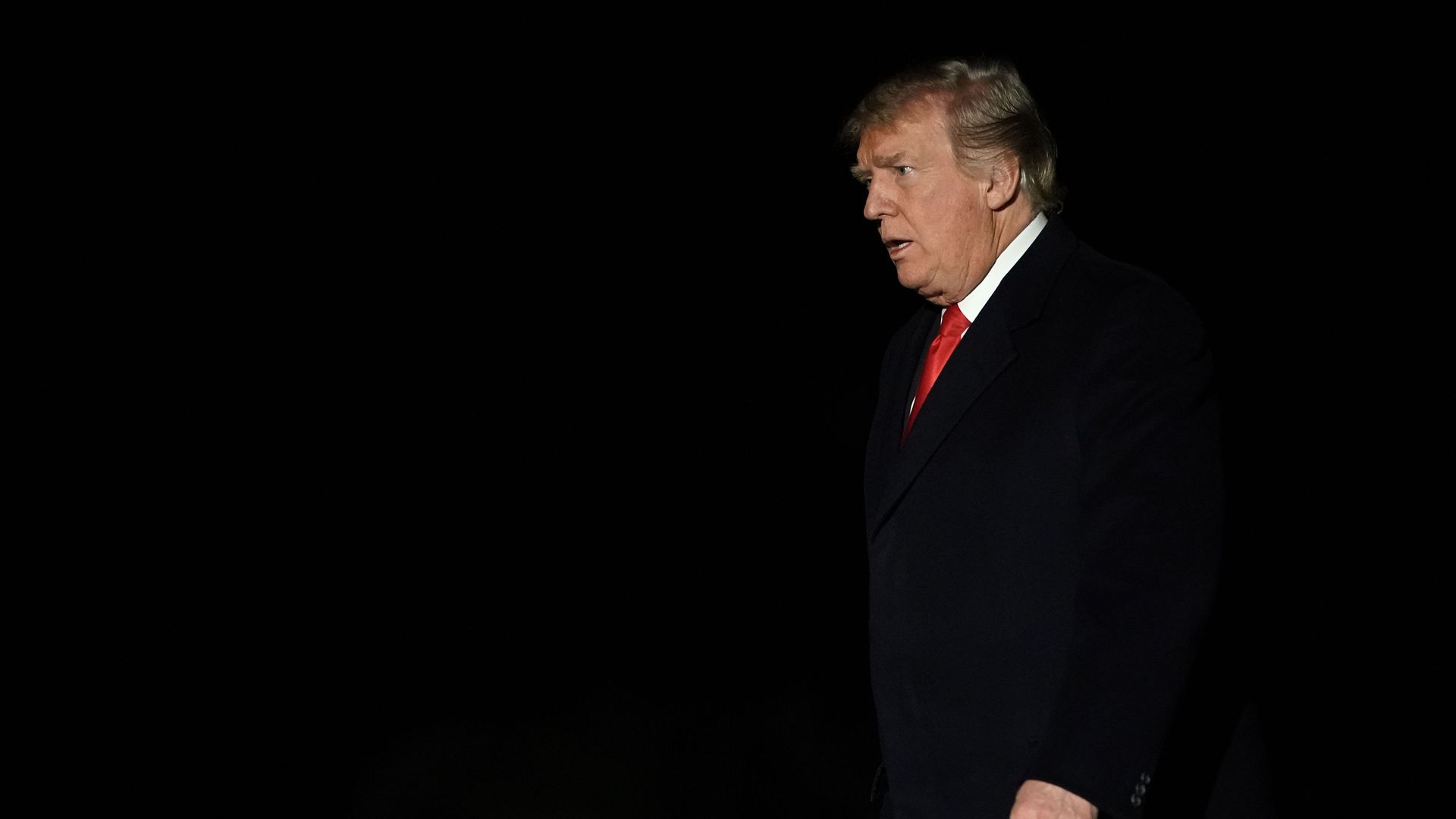 President Trump has asked federal agencies to find ways to cut subsidies to General Motors after the auto giant announced it's laying off 15% of its salaried workforce and closing factories in Michigan, Ohio, Maryland and Canada, Bloomberg's Justin Sink and Ryan Beene report.
Why it matters: The story signals a potentially wide-ranging effort to punish the auto giant over its planned cuts, one that extends beyond yesterday's buzz about electric vehicle tax credits (which Trump cannot change unilaterally and won't help GM much longer anyway).
Where it stands: The White House did not respond to Axios' request for comment. Here's more from Bloomberg, which cites a "person familiar with [Trump's] instructions."
"Trump has directed a broader examination of ways for the federal government to block funds to GM, the person said Wednesday," Sink and Beene write. "Fox Business reported earlier Wednesday that the Energy Department was examining funds provided to GM. Other agencies have received similar instructions, the person said."
By the numbers: According to Bloomberg, GM has received $333.5 million over the past year, almost all of which stems from federal agency vehicle purchases.
The report adds that in the past, the automaker has received R&D and Defense Department spending, including $168 million from a DOD initiative that began in 2000 and two Energy Department grants issued under the Obama administration around electric vehicles and batteries.
Go deeper:
Go deeper