November 28, 2018
Happy Wednesday! And happy 75th birthday to the songwriter Randy Newman, who's got today's intro tune...
1 big thing: Who's funding an EV charging heavyweight
ChargePoint, one of the world's biggest players in electric vehicle charging, said Wednesday that it has raised another $240 million dollars — an amount that approaches the nearly $300 million previously raised during its 11-year history.
Why it matters: The money — and who it's from — signal investor and corporate confidence that EVs are an important growth market, even though today they're a tiny share of the global auto market.
New investors include Chevron, utility giant American Electric Power, and Singapore's sovereign wealth fund GIC.
Other investors in the latest round include the Canada Pension Plan Investment Board and Quantum Energy Partners.
Existing investors include BMW, Daimler, Siemens and power company Exelon.
What they're saying: I chatted yesterday with CEO Pasquale Romano, who made the case that money from major institutional investors helps tell the story of where EVs are heading the market.
"These are big funds," Romano says. "They may lean into an emerging technology, but they are not going to lean into a speculative technology."
Romano emphasized how a number of automakers are readying to introduce new electric models.
The intrigue: I don't know how much of the $240 million is coming from Chevron Technology Ventures (ChargePoint didn't provide a breakdown).
But the involvement of the U.S.-based multinational oil giant at all is interesting. Thus far big European majors including Shell and BP have been getting into the EV charging space, but this marks Chevron's first foray.
The big picture: The California-based ChargePoint has a big share of the U.S. charging market and last year announced its expansion into Europe.
The company says it has over 57,000 independently owned public and semi-public charging spots, with customers spanning businesses, cities and more.
The latest funding round includes Daimler's truck and bus division, signaling how vehicle electrification is moving beyond passenger cars.
Go deeper: Romano has more to say in this interview with Fast Company.
2. Sizing up Trump's vague EV threat against GM
ICYMI: President Trump yesterday issued a vaguely worded threat against General Motors in response to its plan to shutter several plants.
He said via Twitter he's looking at cutting "all" subsidies for GM, including subsidies for EVs.
Trump may have been referring to the consumer tax credit of up to $7,500 for buying EVs.
The intrigue: The White House declined requests for comment. But there are two things to keep in mind here...
Reality check: Trump can't change the tax code without Congress.
GM is already bumping up against the tax credit availability cap of 200,000 vehicles per automaker, after which it quickly phases down in value and then vanishes.
My thought bubble: One thing to watch is whether Trump's pique affects efforts on Capitol Hill to lift the cap on the EV tax credit.
GM, Tesla and Nissan are urging Congress to extend the program, joining with other stakeholders in a broader lobbying push.
Go deeper:
Speaking of EVs, here are a couple more items worthy of your time...
Axios' Joann Mueller reports that the EV startup Rivian made its debut at the AutoMobility LA show by taking the wraps off 2 new rugged battery-powered models — a pickup truck and a 7-passenger SUV.
The big picture: Founded in 2009, Rivian is one of a slew of EV startups trying to elbow their way into the automotive industry at a time of unprecedented disruption.
MarketWatch, meanwhile, has a look at potential spillover effects of GM's big plant closing announcement. One of them, via a Goldman Sachs analyst note, is the idea that Tesla could snap up a GM facility:
"Goldman analysts wondered if Tesla, which will need more North America production capacity as it plans to make its Model Y crossover in the next couple of years, could work out an agreement with GM."
3. Getting ready for the big OPEC meeting
Crystal ball: Bloomberg took the pulse of analysts and almost all of them agree that OPEC will agree to output curbs at its upcoming meeting, despite pressure from Trump.
"Thirty-one of 36 analysts and traders in a global poll predicted that the coalition of producers known as OPEC+, led by Saudi Arabia and Russia, will announce output curbs when it gathers on Dec. 6 to 7. The average estimate for the size of the cut was 1.1 million barrels a day," they report.
Saudi perspective: The Financial Times reports Wednesday that Saudi energy minister Khalid al-Falih said the kingdom would not cut its oil output alone.
Why it matters: "The move is the surest sign yet Saudi Arabia seeks to reduce global supply even as US president Donald Trump has repeatedly asked the kingdom to keep output at elevated levels," they report.
Pre-gaming: There's a bunch of maneuvering ahead of the pivotal OPEC meeting.
CNBC notes that oil is slated to come up at this week's G20 meeting in Argentina, "potentially laying the groundwork for an OPEC deal."
Bloomberg reports that Russian President Vladimir Putin is slated to chat with Saudi Crown Prince Mohammed bin Salman on the sidelines of the G20 summit.
And per Reuters in Moscow, "Russian Energy Minister Alexander Novak met Russian oil companies on Tuesday to discuss cooperation between OPEC and non-OPEC oil producers, according to two sources who were informed that the meeting was taking place."
State of the market: The Wall Street Journal has a cogent and detailed exploration of why oil prices, which were spiking at the beginning of October and prompting chatter about $100-per-barrel, have taken such a tumble.
The wide-angle: "What sparked the reversal? Investors and oil traders had a sudden rethink about how much oil would be pumped onto world markets in coming months."
"The main factors: booming U.S. output, more Iranian oil supply being available than had been expected because of U.S. sanctions waivers, plus major producers Russia and Saudi Arabia ramping up production since the summer."
4. A hopeless carbon bill worth watching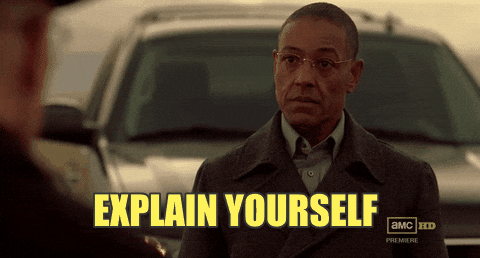 A bipartisan handful of House members unveiled a carbon tax plan last night that stands no chance of becoming law, at least not for years. But please keep reading, because...
Why it matters: It's a marker for efforts to move national carbon pricing beyond the think tank and advocacy world, where it has largely been exiled since a big cap-and-trade plan collapsed in the Senate in 2010.
It could help shape what emerges if climate legislation gains traction under a different president, and if there's a shift in congressional power with either firm Democratic control or erosion of what's now almost unified GOP's resistance.
Reality check: Needless to say, those are big caveats. Carbon taxes face opposition from advocacy groups that are influential in GOP circles.
Driving the news: Florida Democrat Ted Deutch unveiled the bill with 2 other Democrats and 2 Republicans. The bill would impose an initial $15-per-ton carbon "fee" on fossil fuel producers, processors and importers.
It rises $10 annually.
All the revenues are returned to the public.
The plan would remove some but not all greenhouse gas regulations.
Deutch's co-sponsors are Democrats John Delaney and Charlie Crist, and Republicans Francis Rooney and Brian Fitzpatrick.
They plan to quickly re-introduce it in the next Congress.
By the numbers: The plan aims to cut U.S. carbon emissions by 33% from 2015 levels within 10 years and by 90% by 2050. The sponsors say it would create 2.1 million net jobs within 10 years and prevent 13,000 pollution-related deaths annually.
Another reason the bill matters: It's a useful starting point for comparing various legislative proposals floating around.
That's what Noah Kaufman of Columbia University's Center on Global Energy Policy does in this new analysis, which basically finds it more effective.
Where it stands: It has support from some conservative groups pushing carbon taxes as a market-friendly climate policy and some environmental groups.
According to the sponsor's press release, backers include: Citizens Climate Lobby, Climate Leadership Council, The Nature Conservancy, Alliance for Market Solutions, Environmental Defense Fund, RepublicEn, Niskanen Center, National Wildlife Federation, and the National Audobon Society.
It also drew supportive statements from the Center for Climate and Energy Solutions and the World Resources Institute.
Go deeper:
5. U.S. politicians will sit out climate summit
Very few, if any, Democratic politicians are expected to attend a big United Nations climate conference next week in Poland, Axios' Amy Harder reports.
Why it matters: Attending this annual event is often considered a show of commitment to an issue that typically doesn't get a lot of attention and typically many factors go into whether a politician attends.
This year's relative low attendance appears to be due to several, including the fact that U.S. Congress is in session and it's nearly a month later than last year's event, per congressional aides.
The big picture: Climate change has received rare, front-burner status recently, with a trio of dire reports on the matter being released, and Trump continuing to not acknowledge it's a problem at all. House Democrats also have said they want to prioritize the issue when they take control of the lower chamber.
Details:
No Democratic senators are expected to attend, according to multiple Senate staffers.
The top Democrat on the House Energy and Commerce Committee, Rep. Frank Pallone of New Jersey, is sending staff instead, according to a House aide.
Several governors who attended last year's event, including California Gov. Jerry Brown and Oregon Gov. Katie Brown, both Democrats, aren't attending, according to their offices.
Several Democratic senators and governors attended last year when the event was held in Bonn, Germany.
What's next: The 2-week negotiations get underway Monday in Katowice, Poland, a small coal-mining city. Negotiators from nearly all countries in the world are working toward more technical agreements governing the 2015 Paris climate accord.
Go deeper: Climate change is getting too big and divisive to solve
6. Reality check: White House's climate response
White House press secretary Sarah Sanders criticized the new climate report that the Trump administration published on Black Friday, saying Tuesday that its conclusions were "based on the most extreme model scenario" and were not based on "facts."
More via Axios' Andrew Freedman...
The big picture: The report, known as the Fourth National Climate Assessment, warns that the U.S. will suffer increasingly deadly and costly climate change impacts if action isn't taken. In particular, greenhouse gas emissions must be sharply reduced in the next decade, and more aggressive actions should be taken to adapt to extreme weather events and other climate impacts.
ICYMI: On Monday, Trump told reporters he did not believe the report's conclusions, even though the findings were the product of work overseen by scientists and officials in his own administration.
"We think this is the most extreme version, and it's not based on facts. It's not data driven. We'd like to see something that is more data driven. It's based on modeling, which is extremely hard to do when you're talking about the climate."
— Sarah Sanders
Reality check: The report does include observational data, everything from the amount of carbon dioxide in the air to the melting rate of Greenland's ice cap, along with cutting-edge computer model scenarios that simulate how climate change may play out.
Scientists who wrote the report have been pushing back at arguments by the White House and others, who have said that it's alarmist in its conclusions.
The report underwent extensive peer review and incorporated feedback from the public, in the form of about 10,000 comments.
Go deeper: