The Trump-GOP 2020 doomsday scenario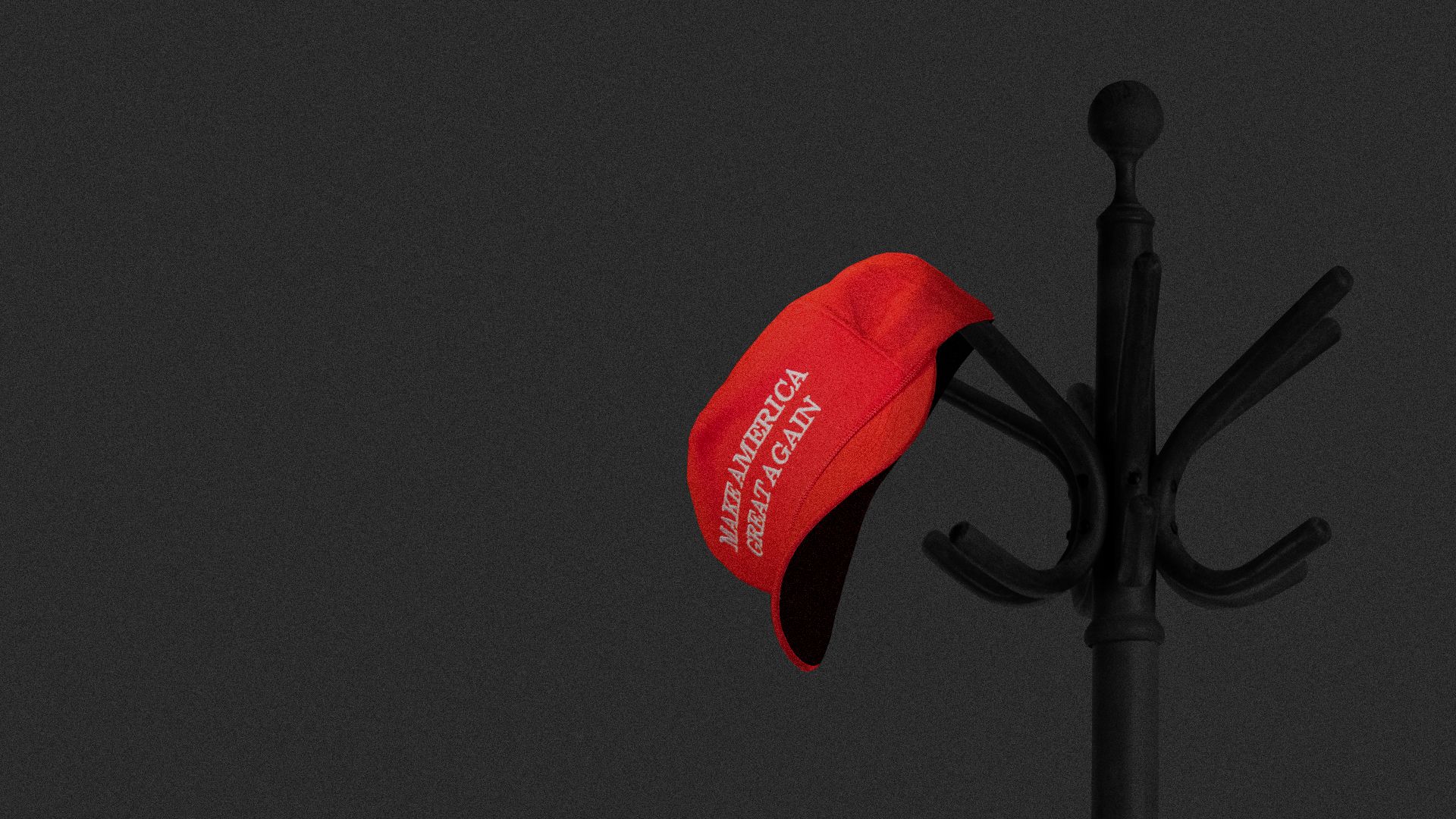 In private conversations after the midterms, many top Republicans and Democrats said that President Trump seemed to be heading into his 2020 re-election race in a relatively strong position. 
The big picture: They couldn't be more wrong. In fact, all the big trends are working against Trump and the GOP, based on factors that are hiding in plain sight. Despite the conventional wisdom, many people around Trump and in GOP leadership share this dim view.
Here are three factors that should worry Trump and the GOP:
The midterm results were actually a terrible leading indicator for him. Turns out that without Hillary atop the ticket, Midwest states like Wisconsin are tough for Trump, and Southern states with rising Hispanic populations are slowly growing more Democratic. Long term, the GOP should be freaking out about this.
Trump and the GOP face two years of public investigations, coming from three different and dangerous directions: Robert Mueller, the state of New York and Congress. Two years of probing hell await. 
The prolonged recovery is on borrowed time, and a recession could well hit at the worst possible time for Trump — in the thick of the presidential race. Live by the markets, die by the markets. 
Axios CEO Jim VandeHei and I go deeper on each of those: The midterms: 
Trump has locked his party into a white-man strategy — using the pre-midterm rallies to amp up fears of immigrants and change. The strategy held the Senate for the GOP, since this year's battlegrounds were largely rural.
But white men are shrinking, and will continue to, as a proportion of the electorate.
Think of it this way: There's not a single demographic trend in America that benefits Republicans.
We can see this in the tighter-than-expected results in Arizona, Florida, Georgia and Texas — all ominous signs for Trump's 2020 map. All have rising Latino populations, and are getting more Democrat-friendly. 
Trump could easily lose Pennsylvania in 2020. He could easily lose Wisconsin. He could lose Michigan. It's clear now that Trump's wins in those vital states were based largely on Hillary Clinton voters staying away — Trump got fewer votes in Wisconsin than Mitt Romney had four years before. Absent one or both of those states, Trump's path becomes tenuous, at best. 
Ohio held strong for Republicans in the midterms but that's offset by Virginia — Remember when the Old Dominion was the new Ohio" — which went from red to purple and is now undeniably blue. 
The investigations:
Trump — who in January will face House Democrats with subpoena power, in addition to the multiple federal prosecutors targeting him — heads into this treacherous stretch with a thin staff and unconventional legal team. 
The Wall Street Journal reported that federal prosecutors in Manhattan had prepared an 80-page indictment of former Trump lawyer Michael Cohen, before they accepted his guilty plea. That's a vivid but tiny indicator of how many legal fronts the president's orbit could face as cases wrap up.
And that's just the New York branch of the investigation. Sources who deal regularly with special counsel Robert Mueller tell us he clearly is sitting on a massive trove of testimony and evidence, much of it potentially problematic for Trump. 
As "Axios on HBO" scooped over the weekend, House Democrats are preparing to launch investigations on dozens of topics, potentially swamping a White House with rafts of vulnerabilities that have received scant scrutiny while Republicans controlled the Capitol. 
The economy: 
When growth slows and the jobs picture darkens, Trump and the financial establishment will be left with few short-term tools for juicing the economy.
The tax cuts have put the deficit on course for $1 trillion a year. 
Be smart: The gravest threat to the GOP has been — and remains — demographics. Every election, like clockwork, white dominance in voting shrinks by a few percentage points.
Demographics don't lie: The population of Hispanics and to a lesser extent Asians is rising, slowly but undeniably changing the politics of Texas, Georgia, Arizona, Colorado and other states.
Ask yourself this: Did Trump and the 2018 elections help or hurt Republicans with minorities?
Then ask yourself this: Knowing more women vote in presidential elections than men, did Trump and the 2018 elections help or hurt Republicans with women?
Go deeper:
Go deeper