Democrats are more likely to close the House gender gap than Republicans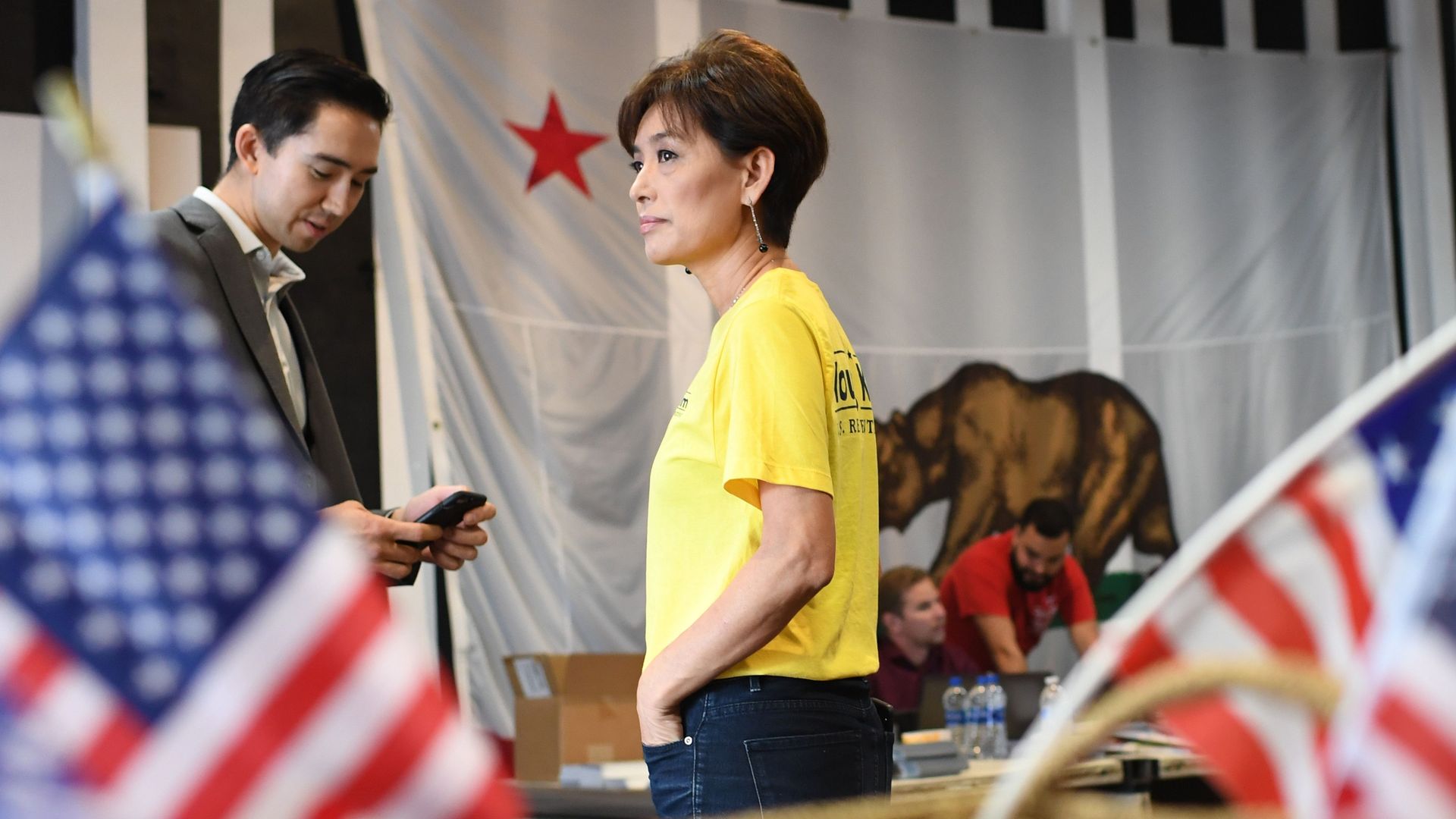 Three in 10 Democratic women running for the House are in races that the Cook Political Report rates as "toss-ups" or better, compared to just one in 10 Republican women in House races, according to an analysis by NPR. The analysis only looks at female candidates who aren't incumbent House members.
Why it matters: Although there's been a record number of female candidates and nominees this cycle, there's a large gap between the parties — 42% of all Democratic nominees for the House, Senate, and governor are women, compared to just 14% of Republican nominees. This latest NPR analysis suggests there will be an influx of women in Congress, but mostly in the Democrats' caucus.
By the numbers: Zero Republican women are running in races rated as "likely" or "solid" Republican, whereas one in 10 Democratic women are running in races characterized that way.
But Republican men have a much better path than their female counterparts. About one in seven are running in races rated "likely" or "solid" Republican.
The bottom line: This gender gap is reflected among voters, too. Women prefer Democrats by a 16-point margin.
Go deeper:
Go deeper