Myanmar sentences Reuters journalists to 7 years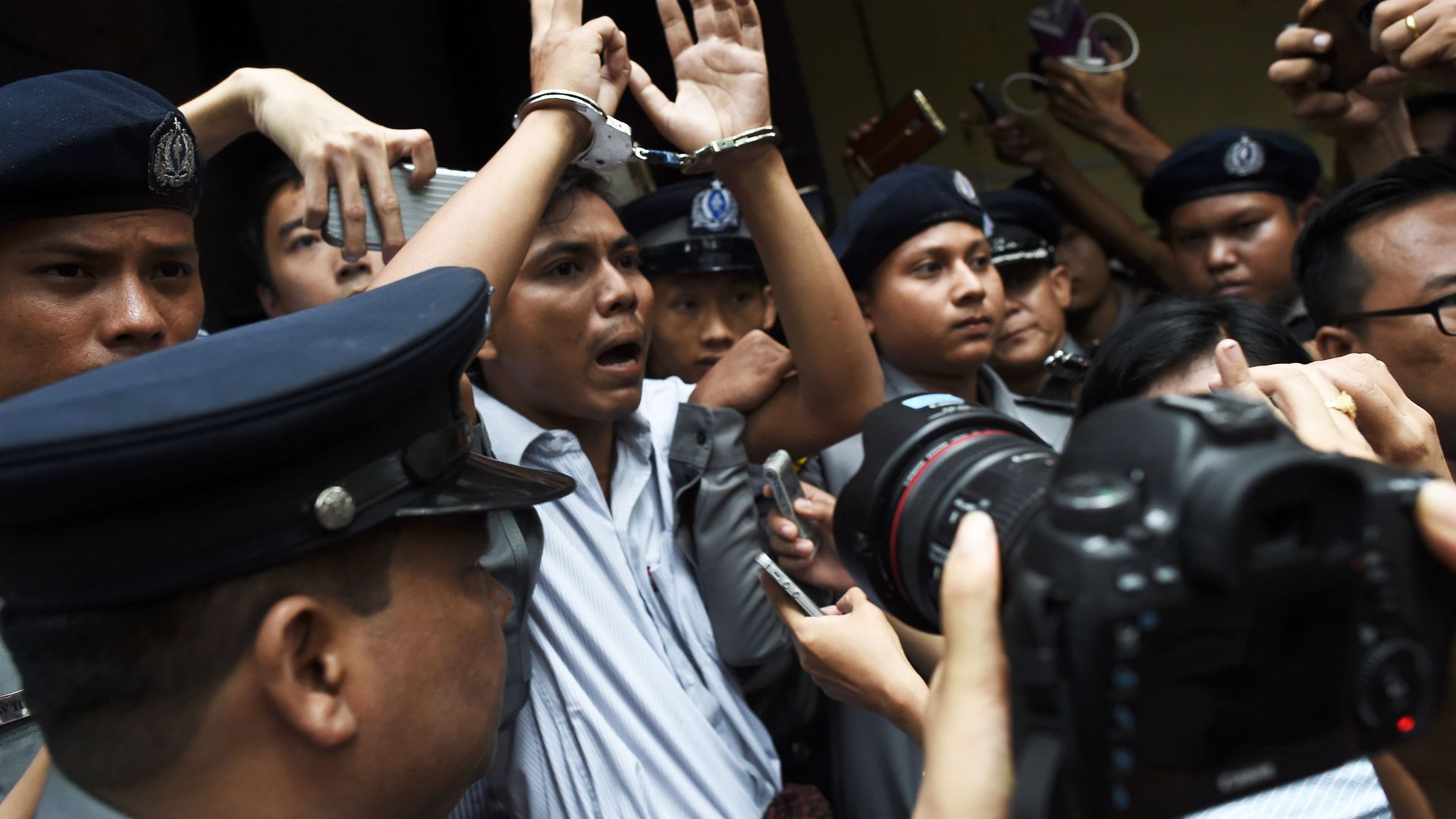 Citing violations of the Official Secrets Act, a court in Myanmar has sentenced two Reuters journalists to seven years in prison. They were arrested last December while investigating the deaths of 10 Rohingya Muslims.
Why it matters: A UN report last week accused Myanmar's military of "killing indiscriminately, gang raping women, assaulting children, and burning entire villages." It called for genocide charges. An estimated 700,000 Rohingya have fled Myanmar to seek refuge in Bangladesh. The global attention on the crisis is due largely to investigative journalism by reporters like Wa Lone and Kyaw Soe Oo — now facing long jail terms for doing their jobs.
Go deeper