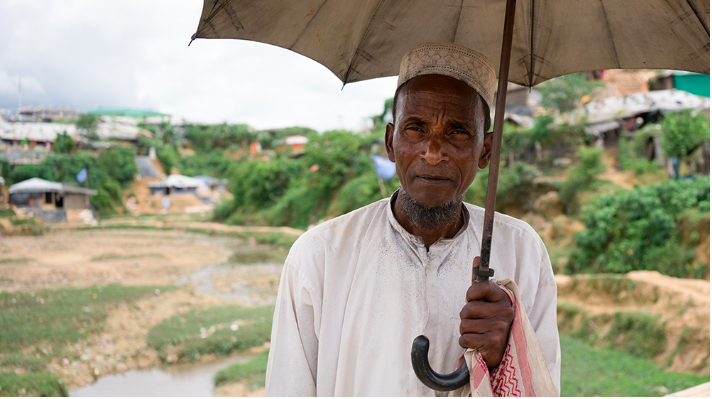 Refugee Mir Ahmad, 60, in Cox's Bazar. Photo: Sorin Furcoi/Al Jazeera
Cox's Bazar, Bangladesh — None of the more than 900,000 Rohingya who over the last year have fled a brutal crackdown by the Myanmar army, described by the United Nations as "textbook ethnic cleansing," have returned from Bangladesh under a repatriation deal the two countries signed last November.
What they're saying: For many of the Rohingya, who are not recognized by Myanmar as an ethnic group and are denied citizenship and government services, this was not the first time they had forcibly left their homes. Many now living refugee camps tell Al Jazeera they will not return unless their demands — including citizenship, greater inclusivity in government services such as education and the workforce, the ensuring of security and safety, and reparations for all that they have lost — are met.