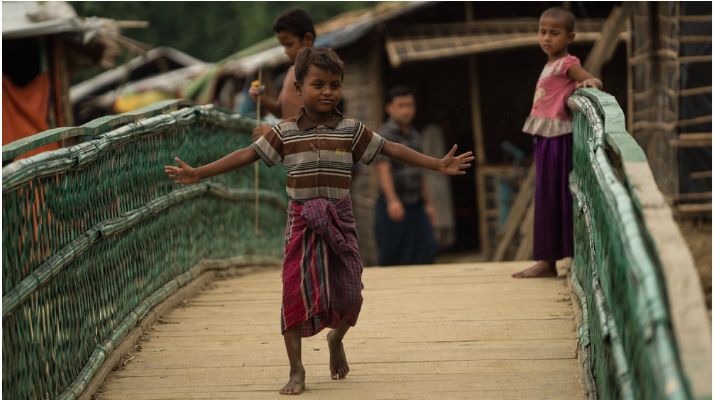 Children on the bridge separating the camp from Bangladesh. Photo: Sorin Furcoi/Al Jazeera
Cox's Bazar, Bangladesh — Of the more than 700,000 Rohingya forced from their homes in Myanmar, 4,600 are stranded in bleak conditions at a camp in no-man's land on the Myanmar-Bangladesh border, known to locals as Zero Point.
The bigger picture: Many Rohingya, a majority-Muslim ethnic group often described as "the world's most persecuted minority," now live in limbo. Residents of Zero Point have not been given refugee status, as the area in which they have been sheltering for almost a year now is officially under Myanmar control — but a fortified border fence rigged with landmines makes a return to their villages in Rakhine state an impossible mission.