Expert Voices Live: A Consumer-Centric Collision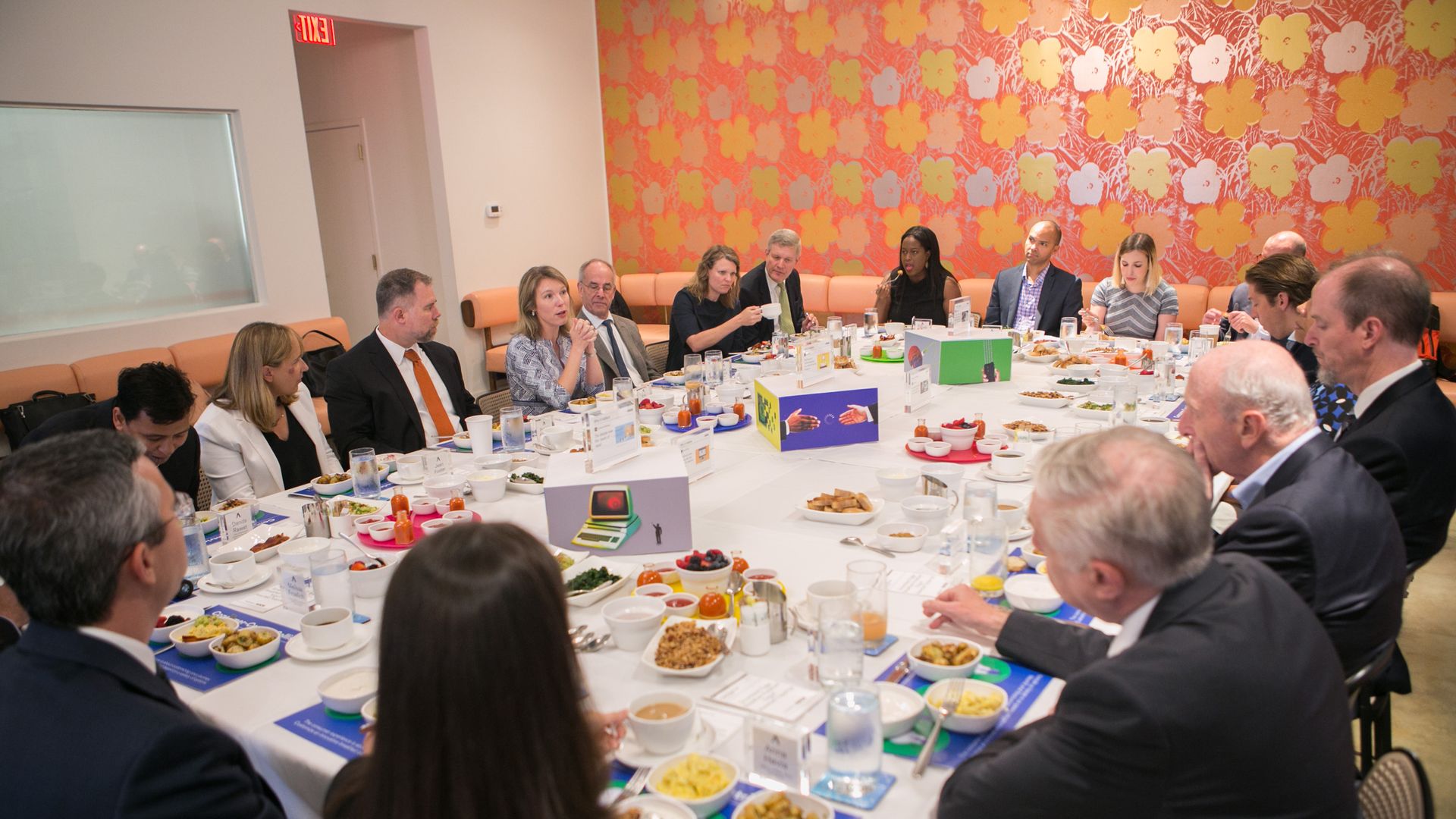 Axios' Kim Hart hosted a conversation on the future of retail, discussing the innovation and security threats transforming the industry. She sat down with 25 topic-matter experts to dig into the trends shaping how we buy things and how these trends will impact consumers, businesses, and workers.
Why it mattered: Not only are we all consumers, but retail is also the largest single source of American jobs — meaning that changes in this industry impact the livelihoods of many.
Innovating retail
Online shopping disrupted the retail industry by giving consumers an almost frictionless experience — enabling them to get what they want, when they want it, at the price they want to pay for it. Coined "the Amazon Effect", this trend worried traditional retailers. The round-table discussed the technology and innovation that, they argue, is fueling a new, experiential version of brick-and-mortar, by giving consumers something that they can't get online.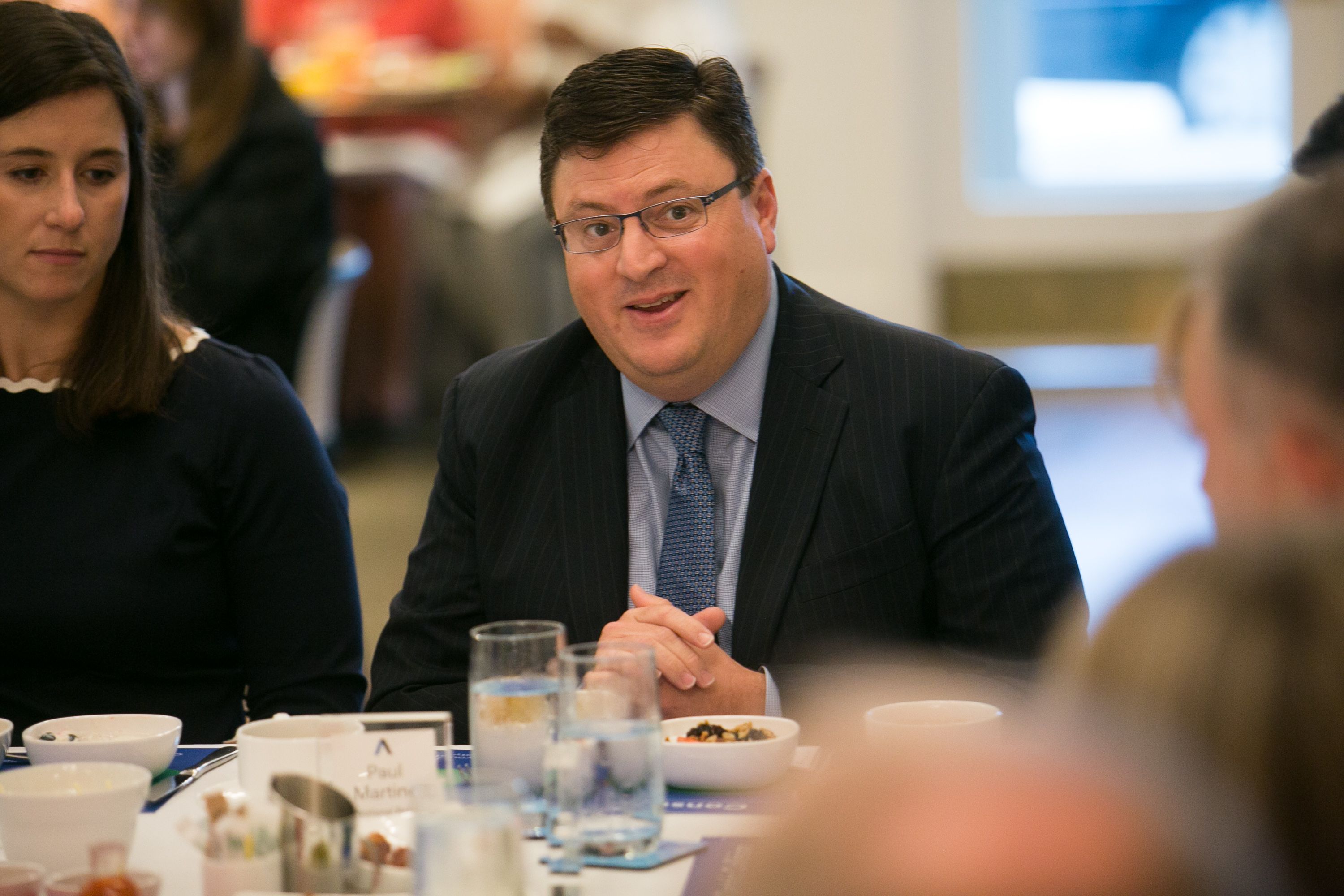 "Price won't make the difference [for brick-and-mortar]. It will be the experience," said Samsung's John Godfrey, acknowledging that consumers can always find an equivalent, if not better, price online than in-store.
"In terms of the experience, we don't see the death of retail. We see a transformation. With augmented reality for example, you'll be able to put on goggles and see how furniture will look in your home, and how paint will look on your walls," said the National Retail Federation's Paul Martino.
"Retailers have to use technology to align their interests with customers' interests, so they always want to come back," Martino later added.
Securing Retail
As technology and data enable innovation in the retail industry, they also make consumers increasingly vulnerable to cyber threats. This round-table discussed how these threats have the potential to do more damage than most realize, and what can be done to prevent an extremely damaging event.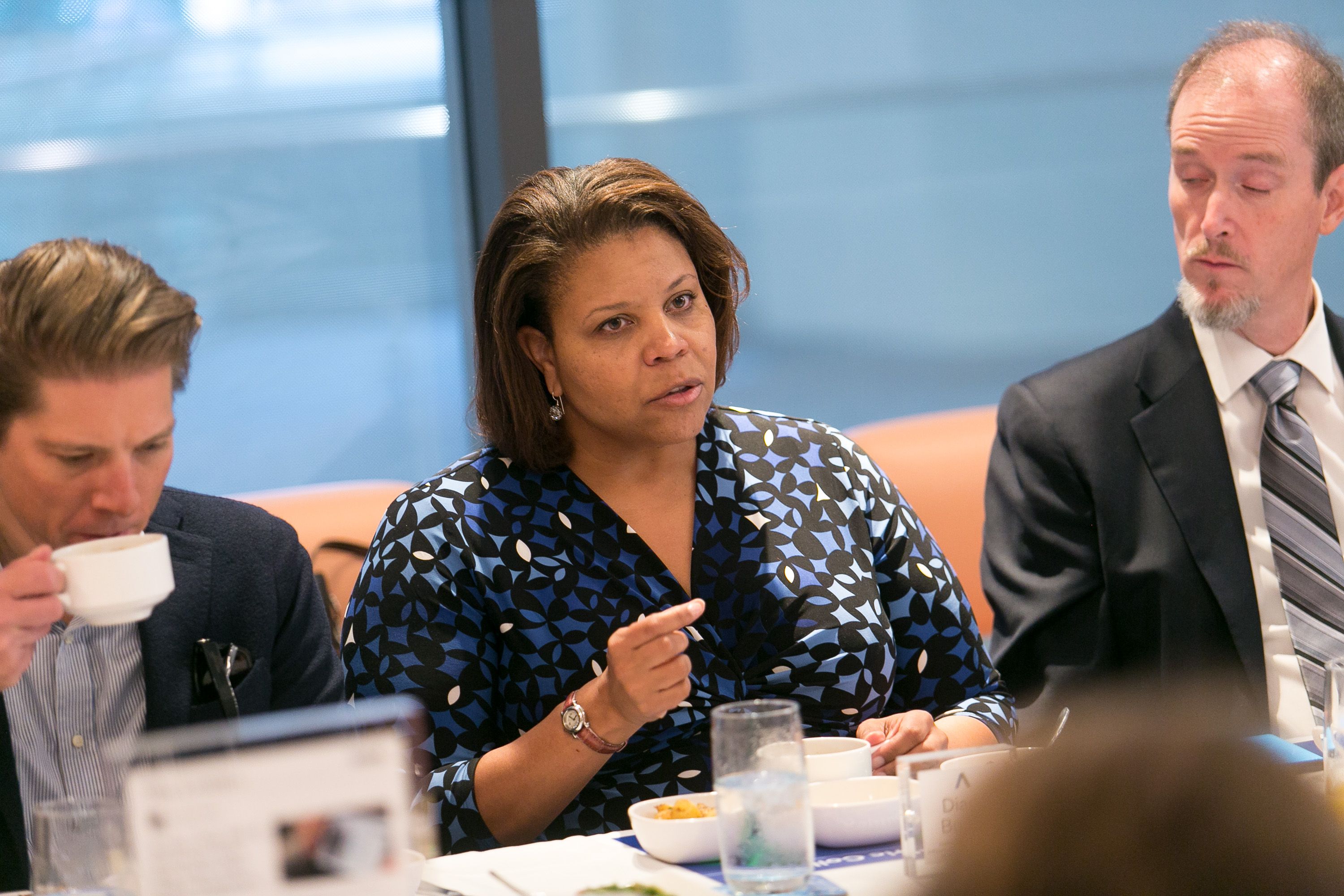 The consumer-data relationship: "Consumers have a weird paradoxical sense about data ... They're confused by it and worried about it, but they don't seem to be acting on these fears ... Data spills haven't actually affected the way people are using the internet and e-commerce," said the Pew Research's Center Lee Rainie.
What will change the relationship: "We don't want a catastrophic event that will harm all these consumers, but until we have that type of event — when harm is done to people en masse — it's going to be very hard to convince manufacturers and consumers that [protecting data] is a serious issue," said security researcher Diana Burley, who is the Executive Director of GW's Institute for Information Infrastructure Protection.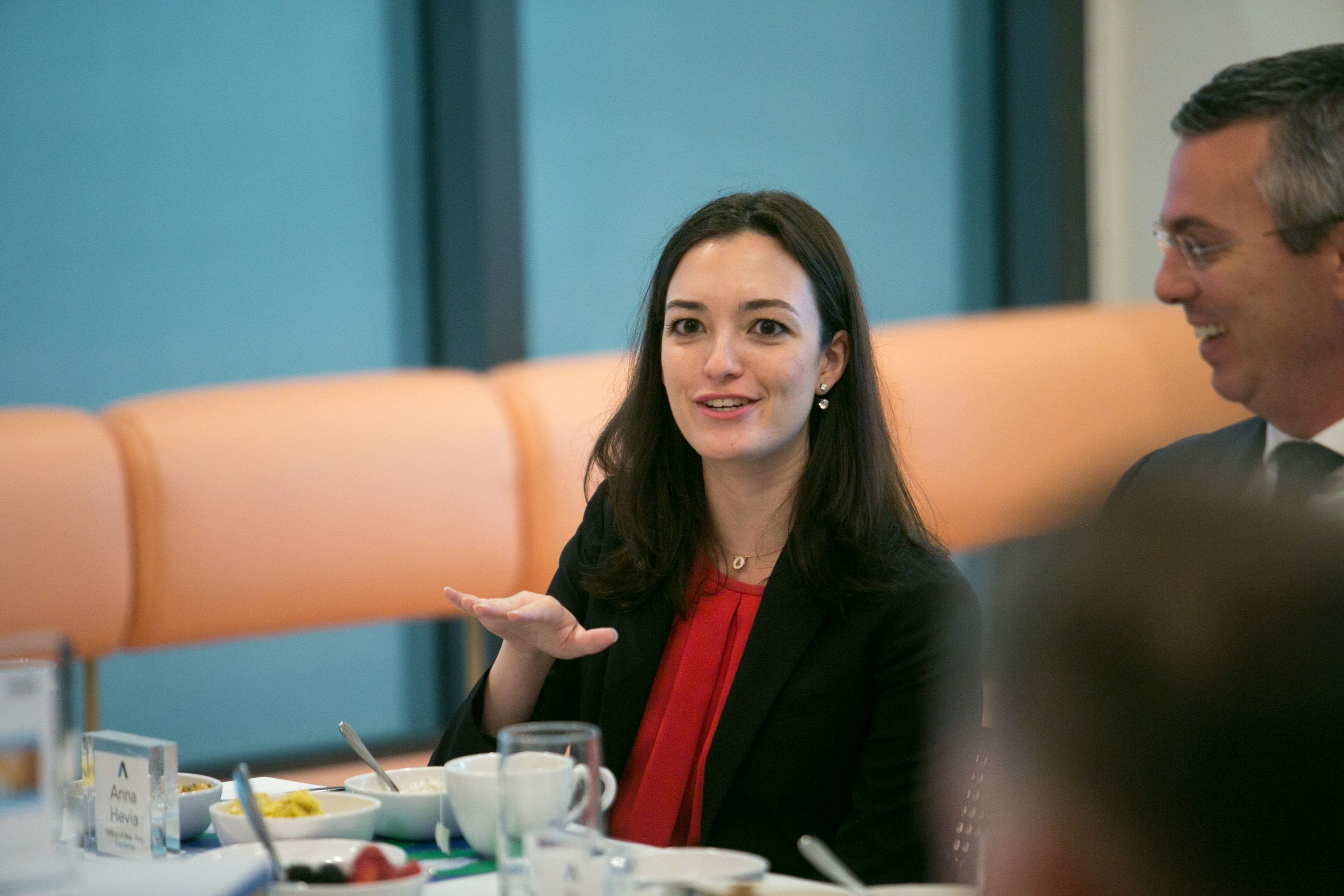 What's next:
"The future of cybersecurity is going to fall on businesses. Consumers aren't going to blame themselves [for data breaches]," said the Hudson Institute's Arthur Herman.
"I think one of the coolest tech-neutral things is consumer education so folks know what they're getting into ... We shouldn't have to set up this false dichotomy of 'participate and lose all your data' or 'don't participate at all and keep your data,' said Anna Hevia, the Senior Policy Advisor for Rep. Tony Cárdenas (D-CA).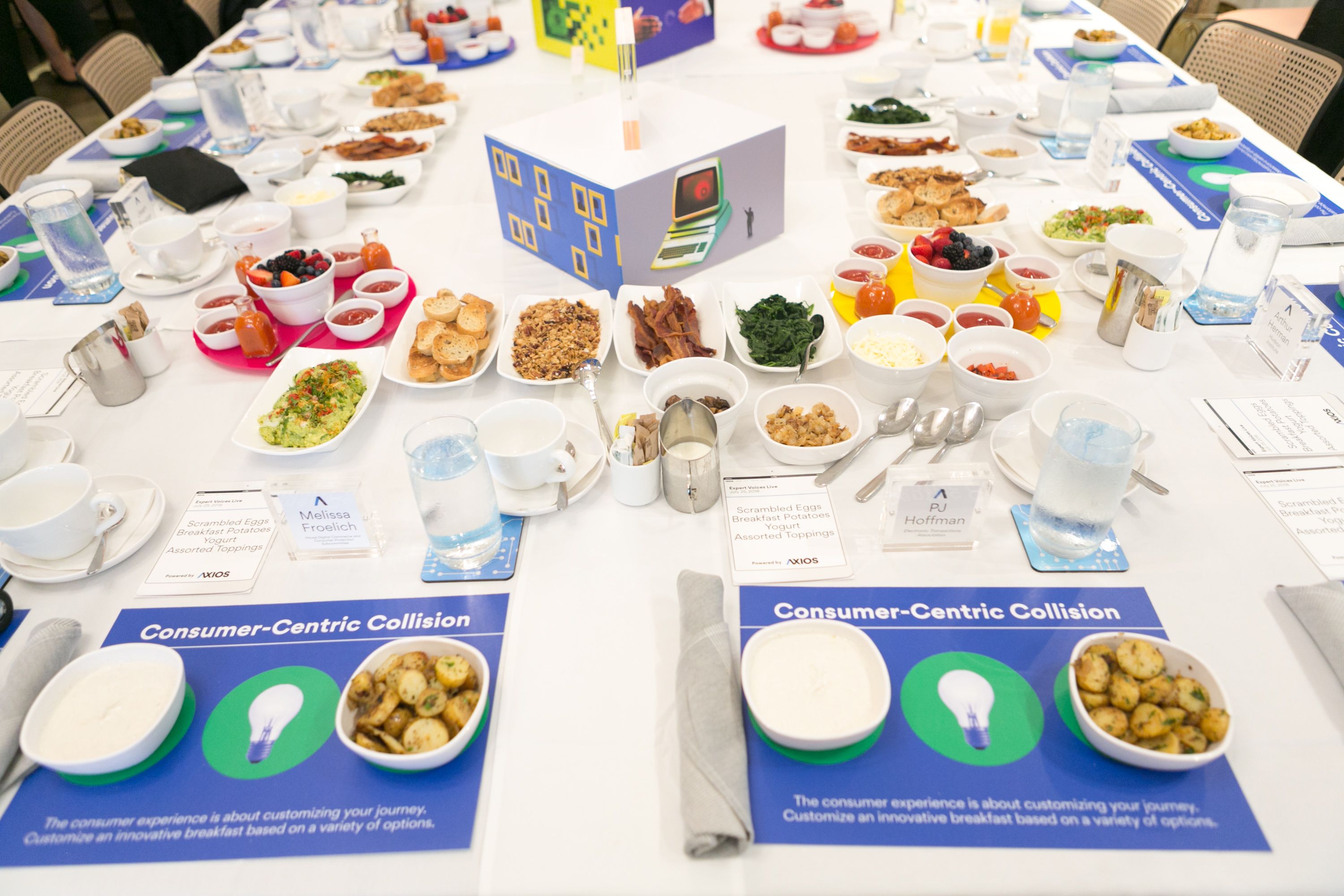 Go deeper:
The big picture: Tech wants to make running errands easier
Chinese retail is winning the future
Sears set to close 78 stores this year
Amazon's Prime Day sales may have exceeded $4 billion
Go deeper