How the Mueller probe closed in on Michael Cohen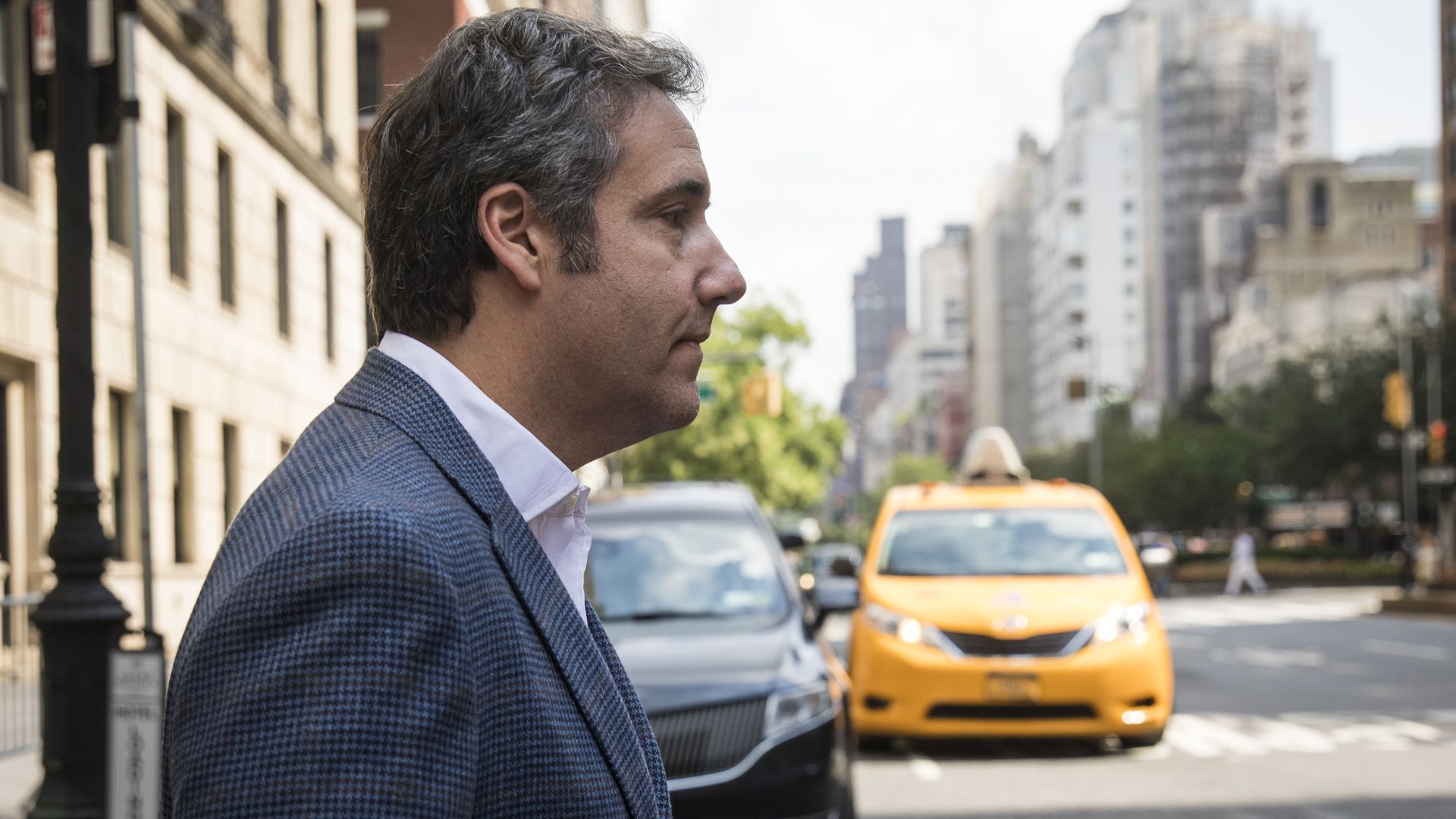 President Trump's former personal lawyer — and longtime fixer — Michael Cohen has entered into a plea deal with special counsel Robert Mueller for lying to Congress about a Trump real estate project in Russia, the AP reports.
The big picture: Cohen has long been a source of concern for key people in Trump's orbit. According to ABC News, Mueller now has 70 hours of interviews with Cohen, focusing on questions regarding Trump's business ties to Russia, Trump associates contacts with Russia during the 2016 campaign, obstruction of justice and possible pardons. Former U.S. attorney in Florida, Kendall Coffey, told ABC News: "The potential significance of Cohen's cooperation is immense."
How it all kicked off: Adult film star Stormy Daniels claimed she had an affair with Trump in 2006 and received a $130,000 payment from Cohen to keep quiet.
Following Daniels' allegations, federal investigators in New York raided Cohen's home and office in April. As a former U.S. attorney told Axios at the time, "Here's what must have happened: Mueller bumped into evidence of criminal conduct that was beyond his scope, so he referred it to the Rod," meaning Deputy Attorney General Rod J. Rosenstein.
A court ruling after the raid meant that Trump's team lost first access to items that were seized, and the secrets of "the only person on earth intertwined in Trump's professional, political, personal, legal and family life" were available to federal investigators.
The scope of the government's investigation widened in May after it was learned that investigators had monitored Cohen's phones.
Cohen broke his silence in July in an interview with ABC News' George Stephanopoulos — seemingly indicating that he'd be willing to cooperate with the feds: "I will not be a punching bag as part of anyone's defense strategy. I am not a villain of this story, and I will not allow others to try to depict me that way."
Cohen's lawyer, Lanny Davis, released a tape to CNN detailing Cohen's conversation with Trump about paying off Karen McDougal, a Playboy model who alleged an affair with the president, later in July. David promised there was "more to come."
Go deeper