https://www.axios.com/stormy-daniels-60-minutes-physically-threatened-trump-affair-9dbe6f2e-6521-41ae-9b90-ee6f6c048ae6.html
Stormy Daniels claims 2011 parking lot threat: "Leave Trump alone"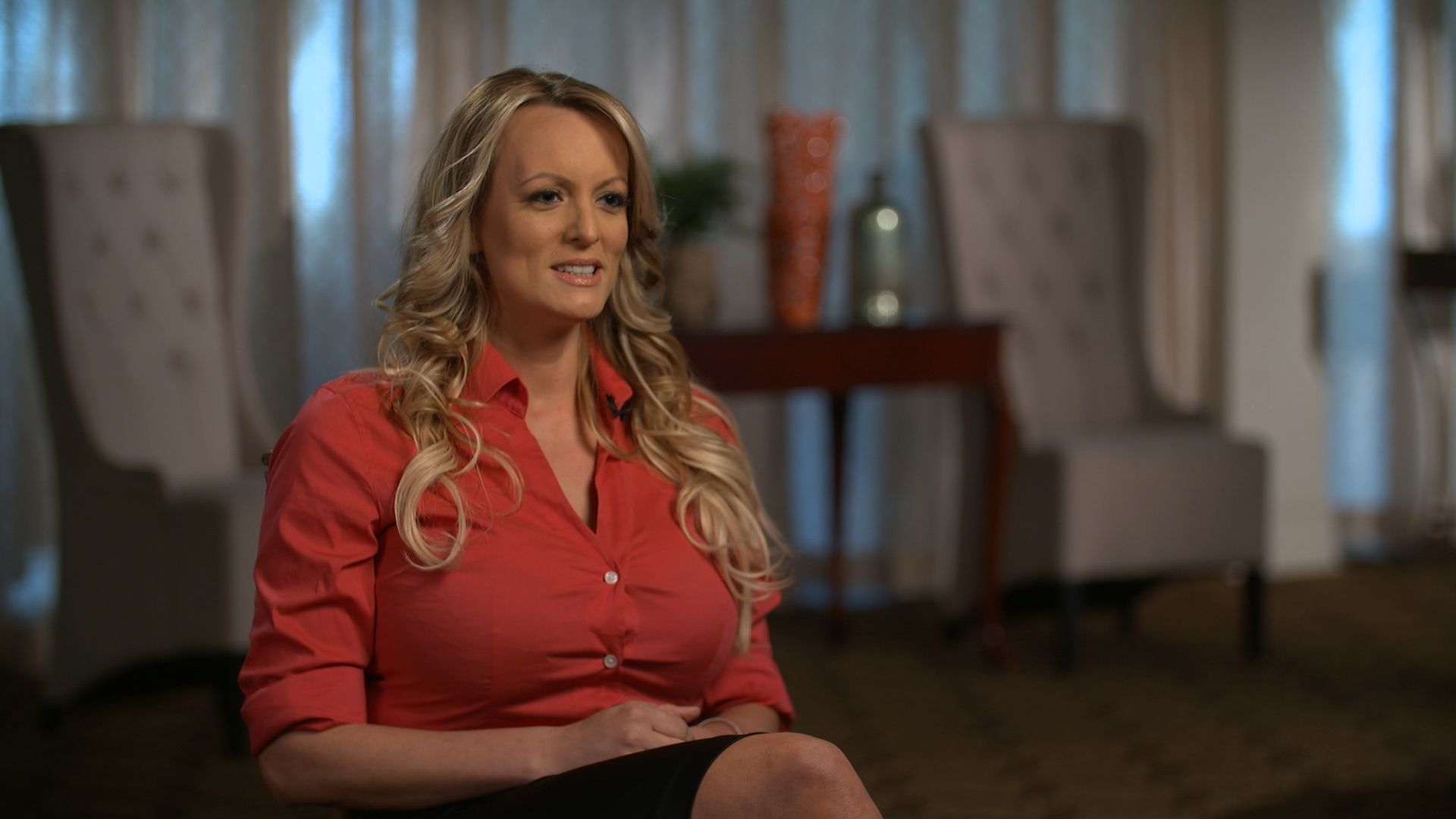 In a highly anticipated interview on Sunday with Anderson Cooper on CBS' "60 Minutes," adult film star Stormy Daniels detailed her alleged affair with President Trump in 2006 and the $130,000 payment she received from Trump's lawyer Michael Cohen to keep quiet.
One new thing: Daniels, whose real name is Stephanie Clifford, said an unknown man physically threatened her in 2011 in parking lot with her infant daughter after she granted a tell-all interview to In Touch magazine. Daniels recalled, "I was in a parking lot ... And a guy walked up on me and said to me, 'Leave Trump alone. Forget the story.' And then he leaned around and looked at my daughter and said, 'That's a beautiful little girl. It'd be a shame if something happened to her mom.' And then he was gone."