FDA aims to help e-cigarettes apply for drug status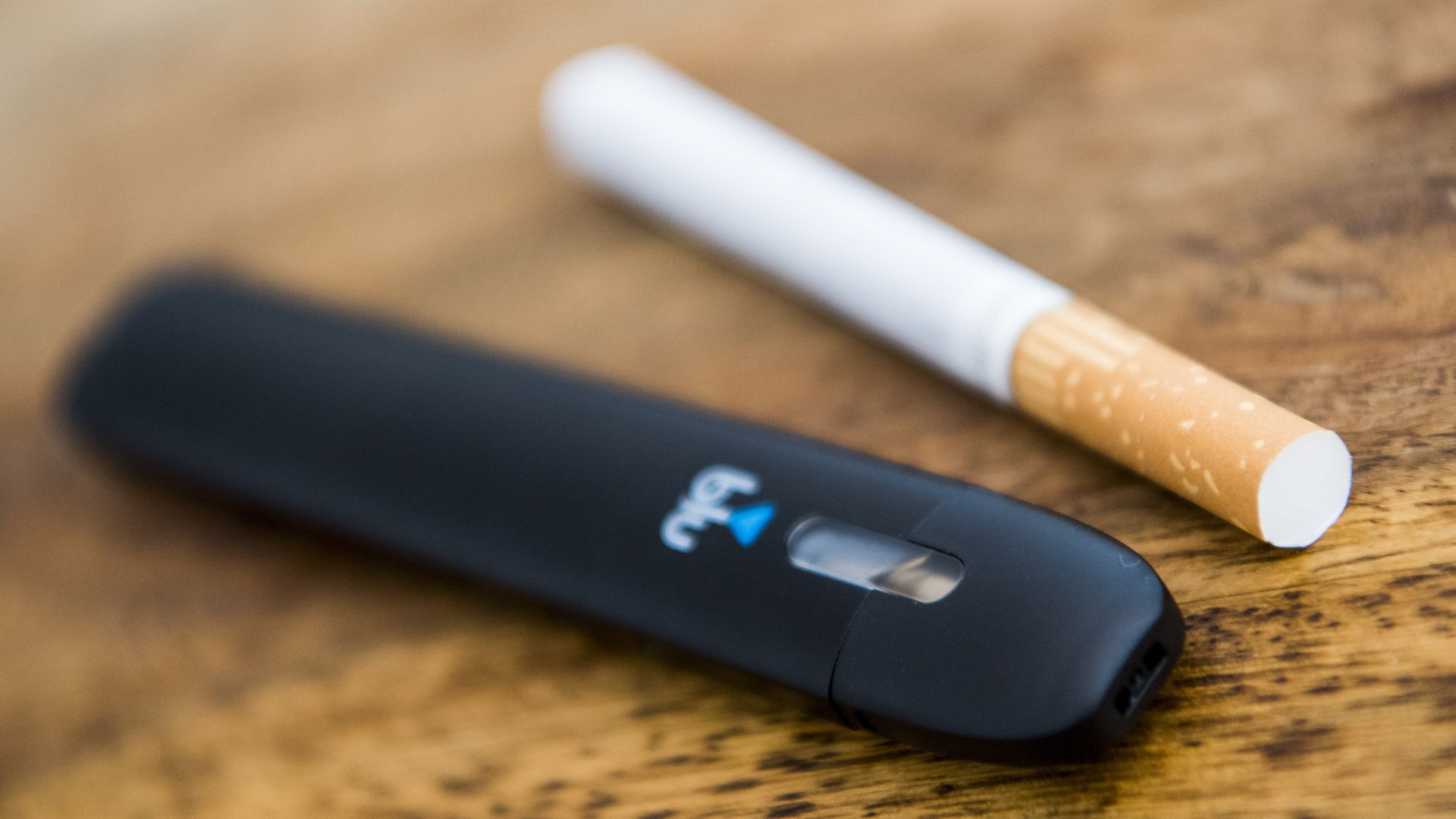 The Food and Drug Administration issued draft guidance Friday for how to test the toxicity of nicotine products that are meant to help smokers quit traditional "combustible" smoking, like e-cigarettes.
Why it matters: Manufacturers are able to designate e-cigarettes as either a tobacco product or a smoking cessation novel drug to the FDA — but none of them are in the drug category. This draft guidance is part of the agency's effort to help companies start applying as a therapeutic over-the-counter drug.
Background: Currently manufacturers can apply their e-cigarettes for approval under FDA's Center for Tobacco Products or its Center for Drug Evaluation and Research (CDER). If the company wants to market their product as a novel nicotine replacement therapy (NRT), they will need to apply to CDER.
Details: The guidance is the first of two the FDA is planning to issue over the next couple of months, with this one focused on showing how manufacturers can test for "toxicity concerns" in the different types of chemicals in the liquid.
It looks at different types of toxicology studies, including genetic toxicology and developmental and reproductive toxicology.
Industry response: Juul, a popular e-cigarette brand, tells Axios:
"We welcome Commissioner [Scott] Gottlieb's statements, and the agency's efforts to provide guidance on ways to give options to smokers seeking to move away from combustible tobacco."
Meanwhile, the agency is still mulling over whether nicotine levels should be lowered or flavors limited in e-cigarettes.
Congress is also getting into the mix. Sens. Dick Durbin and Lisa Murkowski introduced on Wednesday a bipartisan bill called the SAFE Kids Act that called for restrictions on e-cigarette flavors but would allow manufacturers one year to prove to the FDA that their flavors help adults quit, don't increase youth initiation, and don't raise the risk of harm to the user.
Plus, 11 medical professional organizations in mid-July showed their support with an amicus brief for a lawsuit against the FDA led by the American Academy of Pediatrics, alleging the FDA's failure to apply pre-market review to new tobacco products is causing harm to children who are becoming addicted to the nicotine.
Go deeper:
Go deeper