A progressive "Blue Wave" could swamp Democrats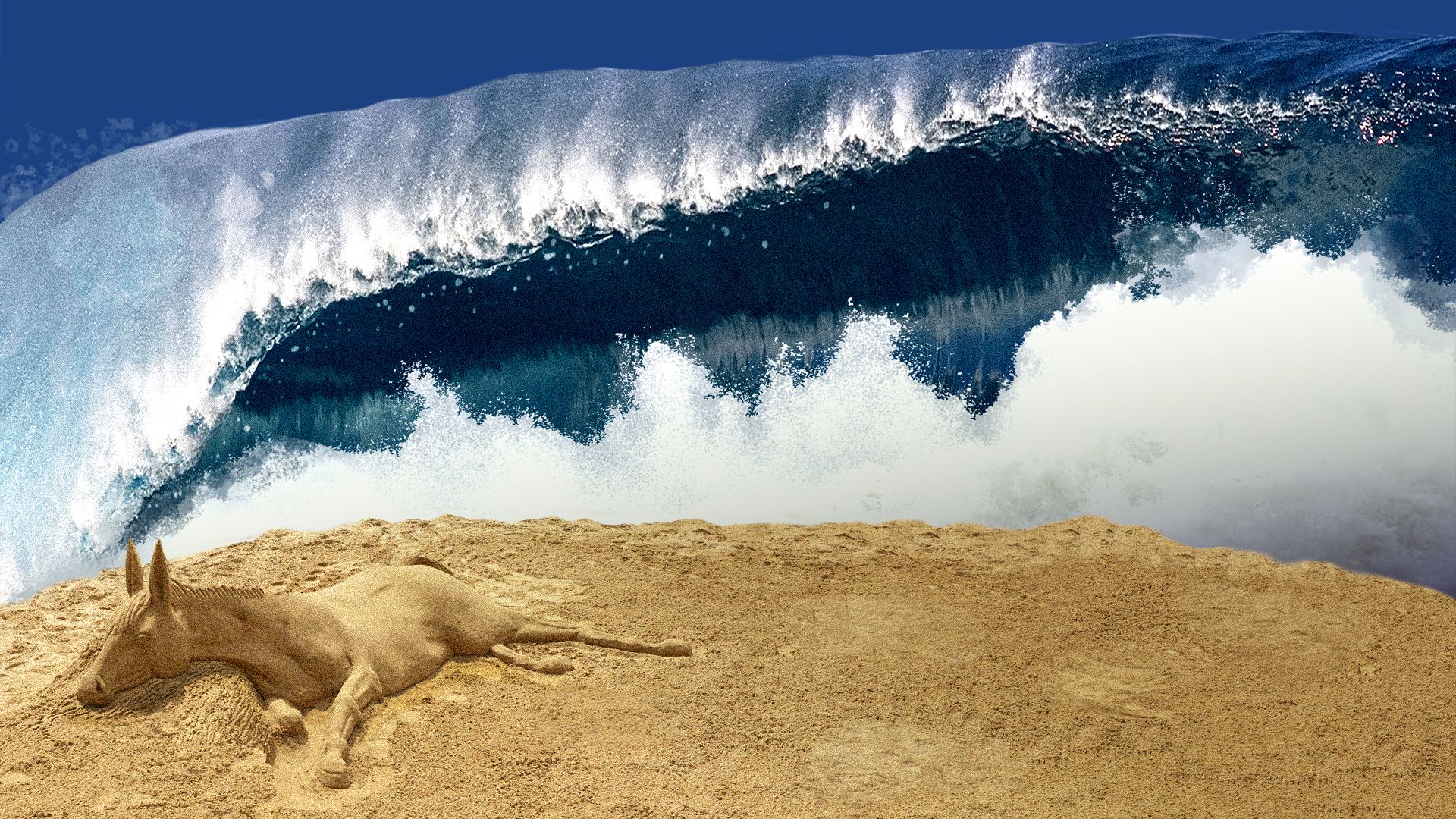 The "Blue Wave" is crashing over the Democrats' own party.
The big picture: Alexandria Ocasio-Cortez's victory over Rep. Joe Crowley wasn't just an isolated incident. It reflects the Democratic Party's fight for its identity under President Trump.
Centrists and incumbents are getting swallowed up. Although Crowley is the only incumbent at the federal level to lose his primary, 37 Democratic state legislators have been defeated by their challengers so far.
Progressive minority candidates — like Ocasio-Cortez, Stacey Abrams in Georgia and Ben Jealous in Maryland — are leading the charge in defeating more moderate candidates.
Another progressive win in New York ... Dana Balter, a Syracuse University professor, defeated Juanita Perez Williams, a Navy veteran who was backed by the national Democratic Party campaign arm.
10 candidates endorsed by Our Revolution, the Bernie Sanders aligned progressive group, have won their primary so far.
The dark blue wave ... Democratic Socialists of America, which endorsed Ocasio-Cortez, is a growing force within the party. Its membership has ballooned from 7,000 to 37,000 members since the 2016 election, per NY Times.
The group supports things like Medicare for All and abolishing ICE, which more and more Democrats are embracing, like Sen. Kirsten Gillibrand and Mayor Bill de Blasio.
Progressive Change Campaign Committee (PCCC), a leading progressive group, has launched a campaign to tarnish the New Dem brand of centrist House members.
The other side: After more moderate candidates like Doug Jones and Conor Lamb helped Democrats pick up seats in unlikely places, the party saw them as a path to the majority. They didn't consider how President Trump has radicalized candidates on both sides.
Be smart: Democrats need to unite the competing wings of their party before November if they want to win, but they're missing a central figure who can pull that off.
Go deeper