What we're reading: How eBay shaped the modern internet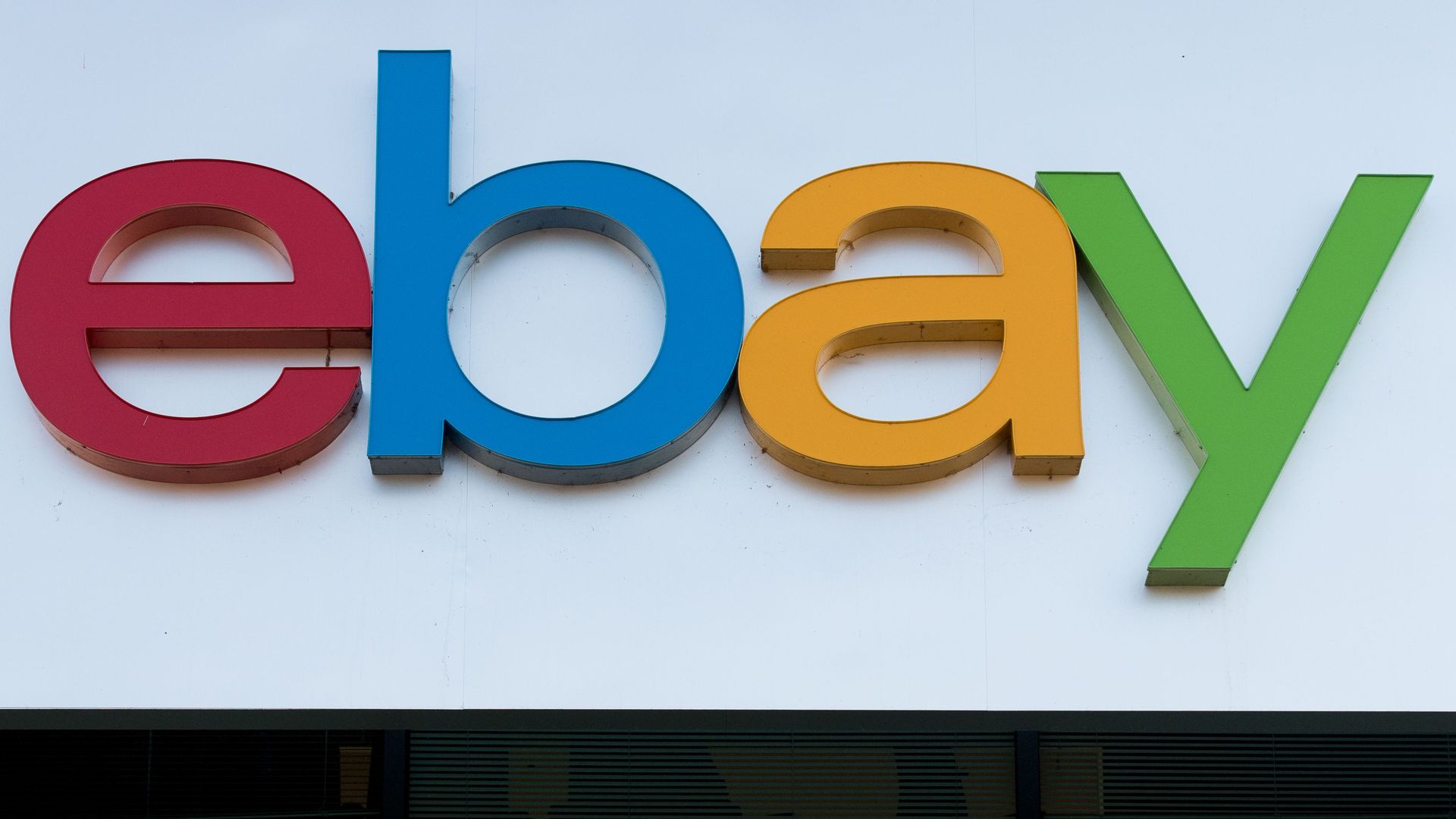 eBay, the first major marketplace that revolutionized how people viewed the usefulness of the internet in the 1990s, pioneered both the promise and pitfalls of online platforms, including the dynamics that plague the largest forces on the internet today, argues New York Times reporter John Herrman.
Why it matters: The influence of internet platforms — primarily Google and Facebook — have grown exponentially since eBay's heyday, when only half of U.S. adults used the internet. Regulators and consumers alike are trying to sort out how news, information, data and ads are peddled on these platforms — and how it all impacts competition and general discourse.
The first platform: In many ways eBay was the model that inspired today's systems that host the most popular online communications. "It was among the first true megaplatforms — the sort that establishes itself as something like online infrastructure. And it may be, to date, the last one we truly understand," Herrman writes.
Then vs. now: eBay's model was straightforward in that it was all about selling products within the norms of traditional commerce; i.e., a clear exchange between a buyer and seller. Today's platforms, however, are multi-sided marketplaces in which the largest party — the users — aren't actually involved in buying or selling. "If eBay is a machine for finding the right price for a pair of shoes, Facebook — behind the veneer of enabling human connection — is a machine for discovering the right price for a pair of eyeballs. Your eyeballs," he writes.
Selling human attention: The tech industry at large has favored self-regulation over any sort of official intervention in disputes or other problems on the platform. The problem, as Herrman writes, is that the biggest platforms are trying to address social issues like fake news, censorship and bullying with market-oriented solutions. Selling human attention as a commodity, it turns out, isn't so so black and white.
Everything has limits: Back in the day, eBay remade commerce with its auction system and was synonymous with online shopping. But even the company's seemingly unstoppable growth came to an end. Today, he points out, Amazon is the king of e-commerce. The lesson to other major tech platforms (even Amazon, perhaps) is that nothing lasts forever.
Its legacy: Other than reshaping online retail, alumni of eBay and PayPal, which eBay bought in 2002, like Elon Musk, Pierre Omidyar and Peter Thiel, are incredibly rich and driving the next potentially revolutionary innovations (think: rockets and under-city tunnels).
Go deeper:
Get more stories like this by signing up for our daily tech newsletter, Login. 
Go deeper