U.K. and EU fight for part of the AI prize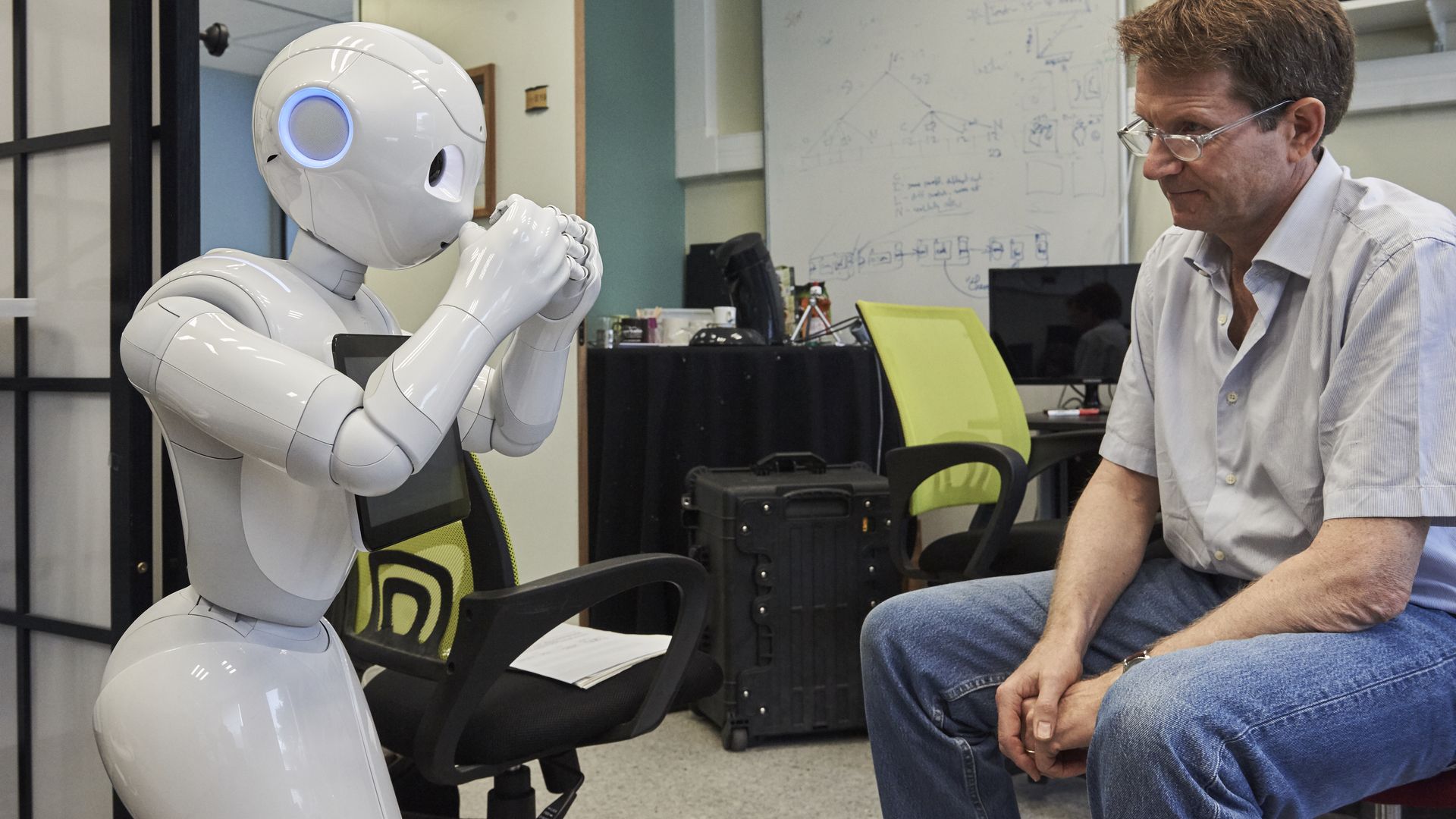 The U.S. and China are locked in a determined race to dominate the future of artificial intelligence. But, with hundreds of billions of dollars and geopolitical supremacy at stake, Europe is moving to block any untrammeled triumph by the two.
What's happening: Experts call AI a transformative technology in the same league as electricity, and say the two big great powers — the U.S. and China — are positioned to dominate it as it creeps into consumer, business and military use. But in recent weeks, the U.K. and EU have announced an explicit aim to grab part of the commanding heights of AI.
"We are determined to have a world-leading place in AI in the decades to come," Matthew Hancock, Digital Secretary with the U.K. government, tells Axios.
In the U.K. on April 26, Hancock announced the "Artificial Intelligence Sector Deal," a $1.3 billion fund for AI research and the graduation of 1,000 Ph.D. researchers in AI.
The day before, the EU announced $1.8 billion in AI research funding under its "Horizon 2020" program for the coming two years.
The U.K. has also sought a place in the race to own the new electric car sector with funding for the Faraday Institute. "We are not going to be the only world leader" in AI, Hancock said, "but we are determined to be at the table."
The bottom line: With the announcements, the U.K. and the EU resemble the state-level effort mounted by Beijing with its Made in China 2025 program to own the technologies of the future. The U.S. effort in AI is still dispersed among companies and universities — in particular Google — and American experts have said the absence of state-level organization could leave the U.S. behind China.
Go deeper