U.K. official: "We don't mourn the loss of Cambridge Analytica"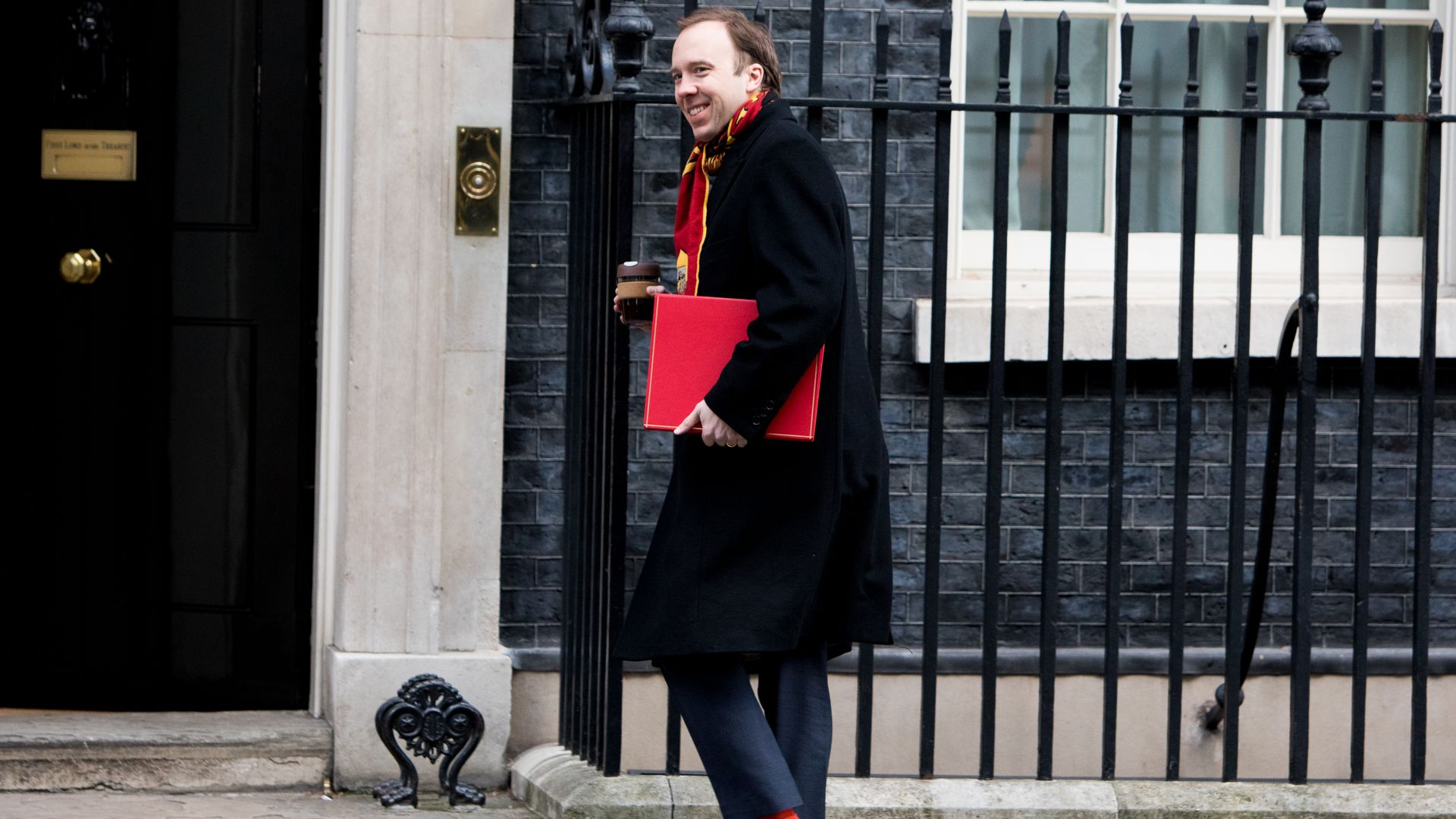 A senior U.K. official today took a public swipe at Cambridge Analytica, the controversial data analytics firm that shut down yesterday, saying, "We don't mourn the loss."
Why it matters: The comment to Axios, from Matthew Hancock, U.K. secretary for digital, culture, media and sport, is powerful coming from a pro-tech, conservative member of the U.K. Parliament, and a champion of internet freedoms. The U.K. is investigating Cambridge for deceptive and potentially illegal data mining of user information via Facebook.
Hancock, in D.C. to talk about the environment for tech companies in the U.K., spoke to Axios at the U.K. Embassy this morning. He said ensuring that people's privacy is protected is "vital to people having trust in the future of the internet and the big platforms."
"We thought that what we saw from Cambridge Analytica was outrageous."
— Hancock
Cambridge Analytica, which deceptively obtained the data of 87 million U.S. users to target them for election ads, is headquartered in the U.K., where privacy standards for personal data are much more strict than in the U.S.
Hancock says Cambridge's closure will not hinder the investigation:
"We're absolutely determined that the investigation into what happened will continue unhindered by the collapse of the company. And we wont stop at anything to get to the bottom to it."
Go deeper