LinkedIn CEO warns of tech's "unintended consequences"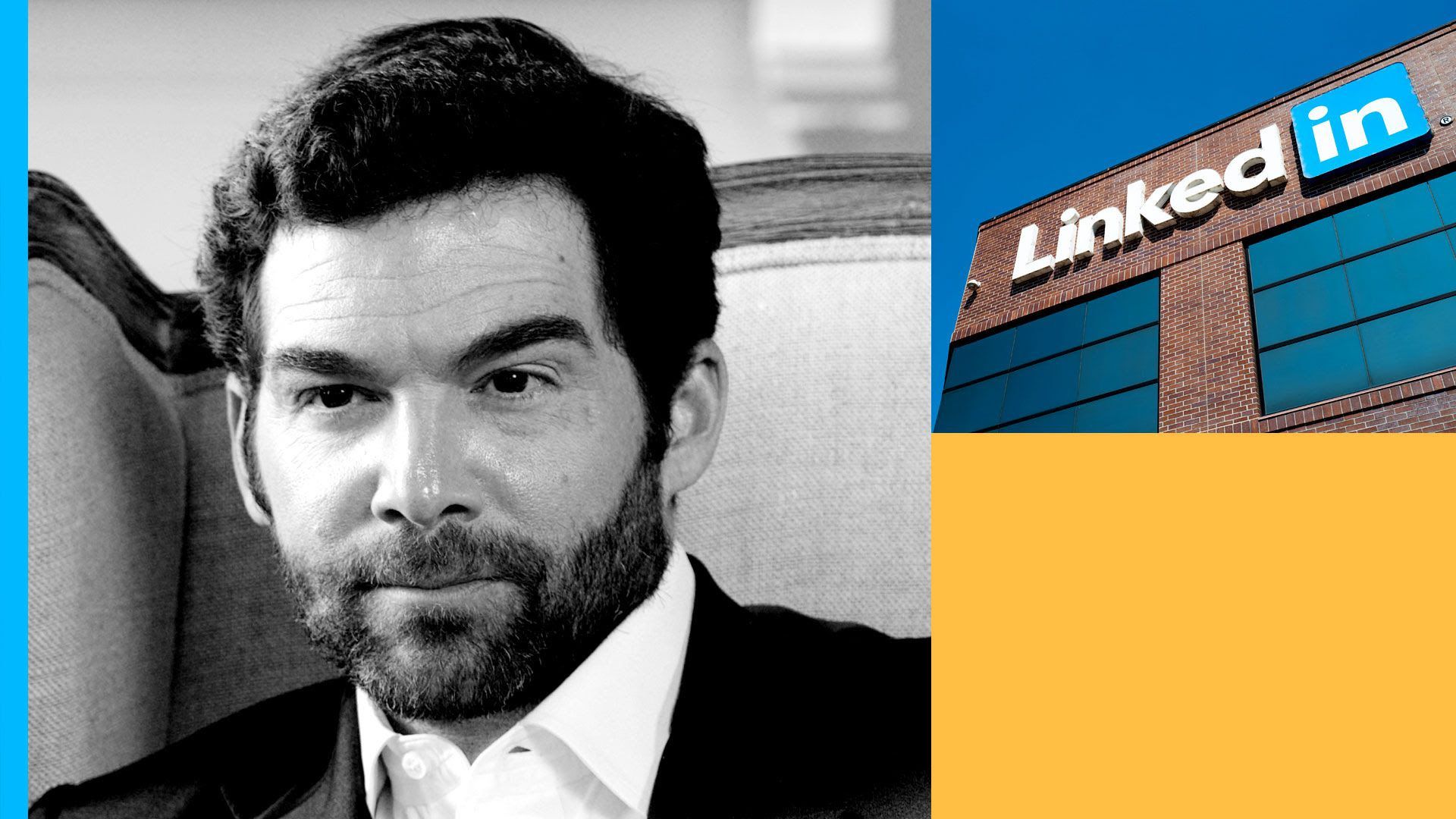 LinkedIn CEO Jeff Weiner, visiting Washington as part of Silicon Valley's new attentiveness to D.C., told Axios that tech companies still need to do more to deal with the unintended consequences of the power of their platforms.
His big picture: "And when you amass the kind of scale and influence that current technology companies are capable of, those audiences that they're capable of reaching, it carries enormous responsibility."
In addition to running the world's largest professional network (546 million members), Weiner has been atop the tech rocket for a quarter-century, with stints at Yahoo and the iconic venture capital firm Greylock Partners.
"Increasingly, companies need to really think about the unintended consequences proactively," Weiner said.
"The companies may not have been founded with that as a first principle, but that is our reality. ... So, I think that's, first and foremost, something that we need to carry with us as an industry."
Why it matters: Weiner's comments echo those of other tech leaders that suggest new-age tech firms can no longer use the excuse of being well-intentioned but naive when faced with the unforeseen consequences of their products.
Netflix CEO and Facebook board member Reed Hastings, said a few weeks ago: "Social ... platforms — whether that's YouTube or Facebook — are clearly trying to grow up quickly. And you see that with all new technologies."
Bill Gates, in an interview with me in February, warned that tech companies need to be "careful that they're not trying to think their view is more important than the government's view."
Apple CEO Tim Cook said last month: "Privacy ... is a human right, a civil liberty."
Despite being a data-based ad platform, LinkedIn is rarely mentioned as a part of the Big Tech reckoning that's gripping news headlines.
But LinkedIn has a consequential connection to people's careers and money-earning capability, with an emotional and practical tie to basically every rising professional.
Weiner said the reality he was sketching "isn't necessarily specific to our industry, but by virtue of the rate of the change, I think it's accentuated."
There are other industries facing unintended consequences:
Drug companies, which created opioids in the 1990s to help with pain, are reckoning with the most serious cause of death in the U.S.
The rise of online shopping has created enormous opportunities for consumers, but has also killed thousands of brick and mortar shops.
Go deeper: Video from our interview of Jeff Weiner.
See LinkedIn's Economic Graph, "a digital representation of the global economy" based on "all the data on LinkedIn."
P.S. You'll want to read ... Sara's popular Media Trends newsletter, out later this morning (sign up free here):
The twisted world of social media influencers: The account of popular progressive Instagram model @lilmiquela (1 million followers) was supposedly "hacked" last week by popular pro-Trump Instagram model @bermudaisbae (64,000 followers).
While details around the hack are hazy, a photo of the models together suggests that the event was coordinated.
The catch: Neither model is real, although one is verified by Instagram. They are both computer-generated imagery (CGI) models with massive followings and in some cases have racked up real advertising deals and music profiles.
Go deeper