Facebook removes Britain First for hate speech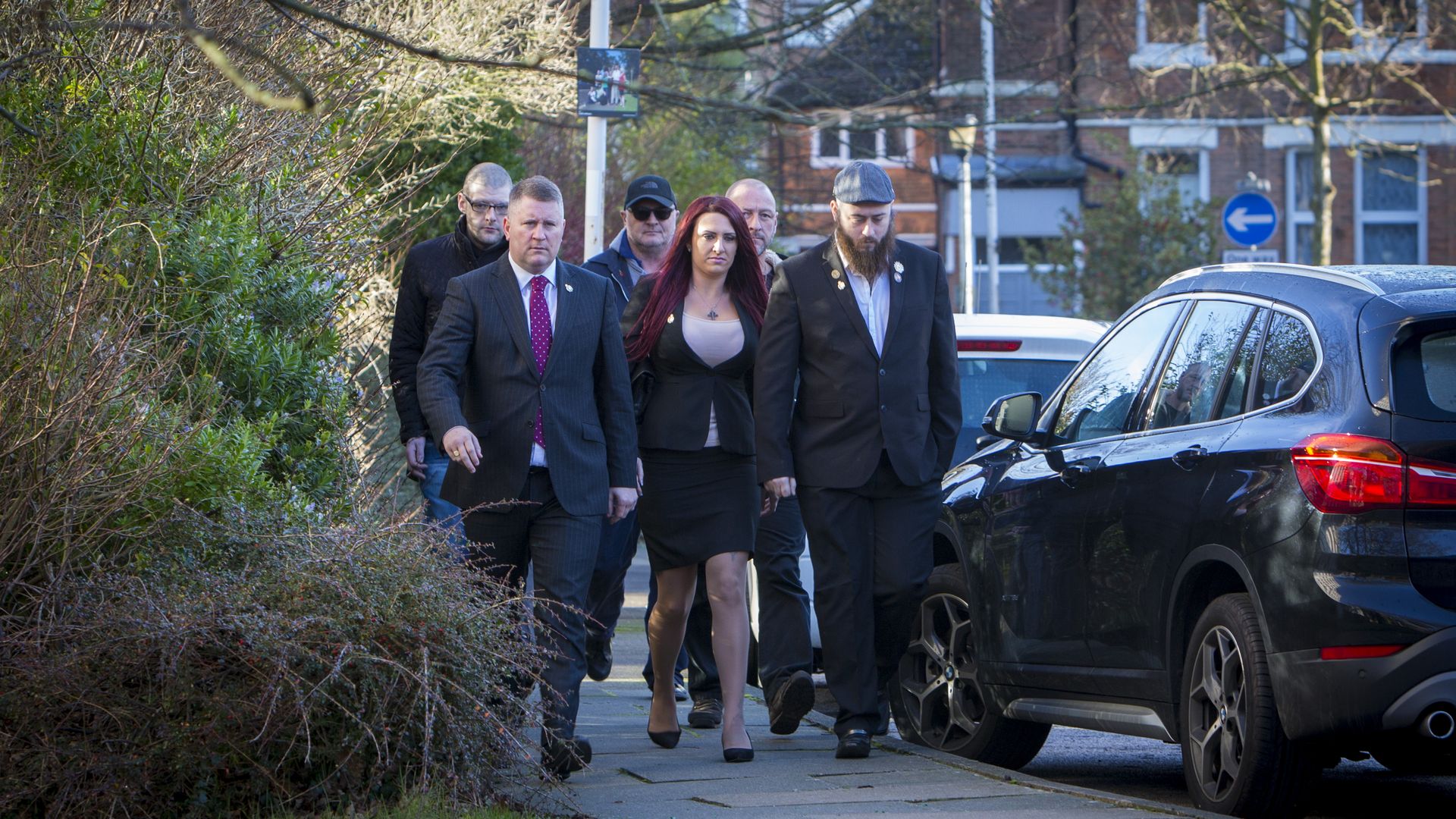 Facebook announced that it has removed the pages of the far-right ultranationalist group Britain First and its leaders, Jayda Fransen and Paul Golding, after they repeatedly violated the company's policies against hate speech. The group was thrust into the international spotlight in November, when President Trump retweeted anti-Islam hate videos from Fransen's Twitter account.
Why it matters: As Big Tech faces increasingly tough scrutiny for its role in spreading fake and damaging information, platforms have begun cracking down on questionable or offensive groups. YouTube announced today that it would act against outlets like InfoWars, which promote conspiracy theories. And Facebook came under fire this week from the U.N. for playing a role in the Rohingya refugee crisis in Myanmar by fueling the spread of hateful content.
Go deeper